I have a couple quilt tops (the decorative bit that you see which made up of a bunch of different fabric scraps sewn together) from my mom's mom. The less fancy one has what I'm calling a "dogbone" pattern (I don't know what the official name is). We don't know where the quilt top came from originally; my grandma didn't quilt, so it must've been a gift of some sort.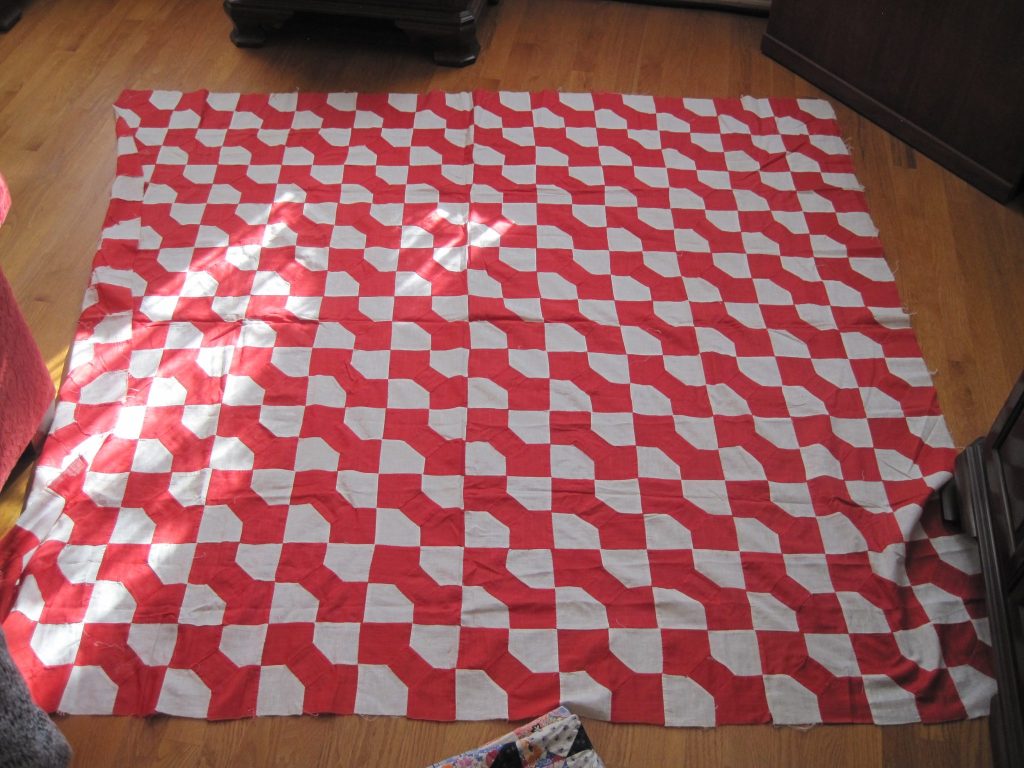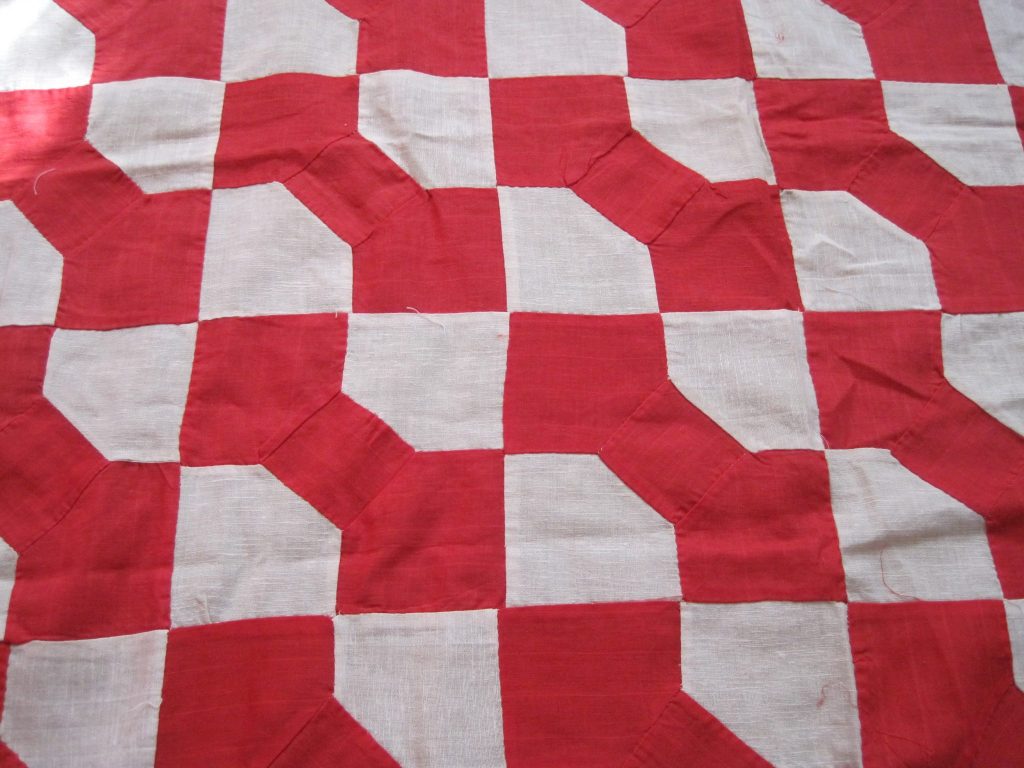 The fancier top was a wedding present to my mom's parents in 1952. This one is more finished, with a border and everything.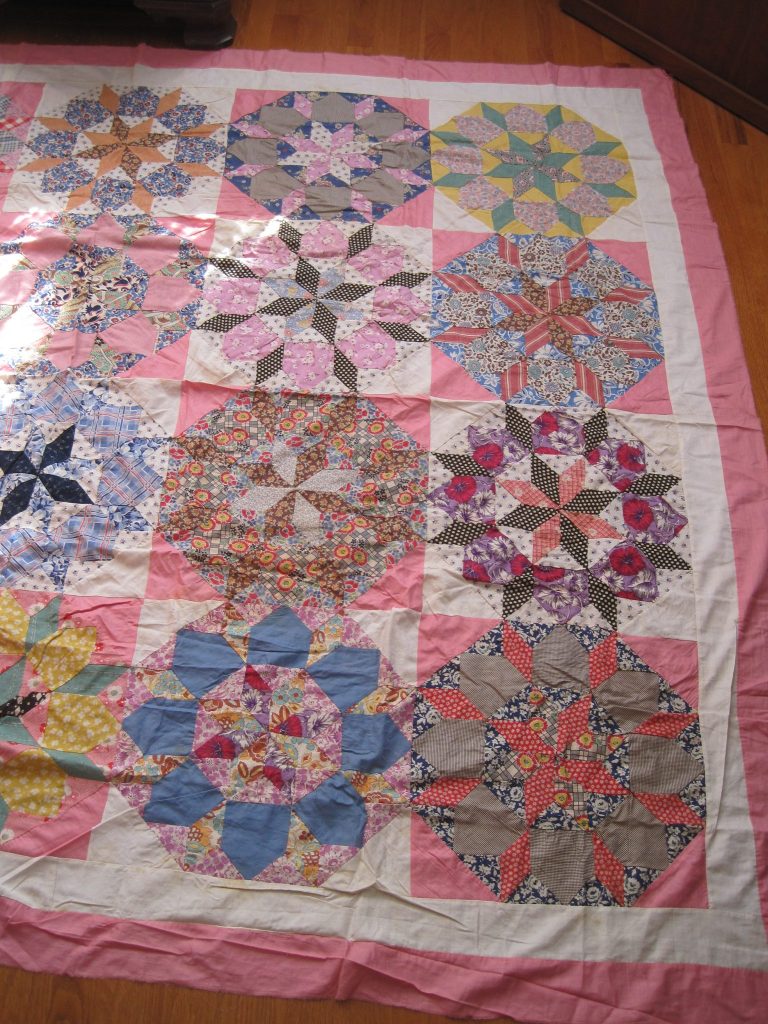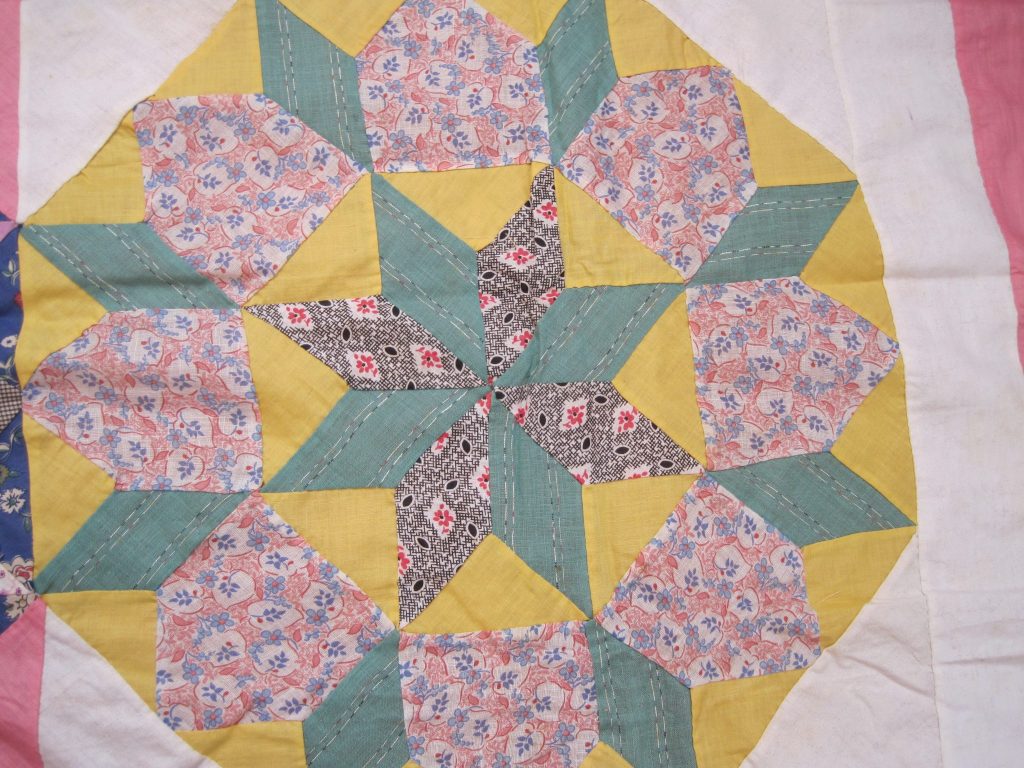 I put these through the laundry to pre-shrink them, make sure the colors don't bleed, and find any weak seams, but I was too rough on them… so I'm currently repairing frayed seams. I was hoping to go straight to assembly and quilting.
While resewing seams, I'm thinking ahead to what border and back to add to the dogbone top.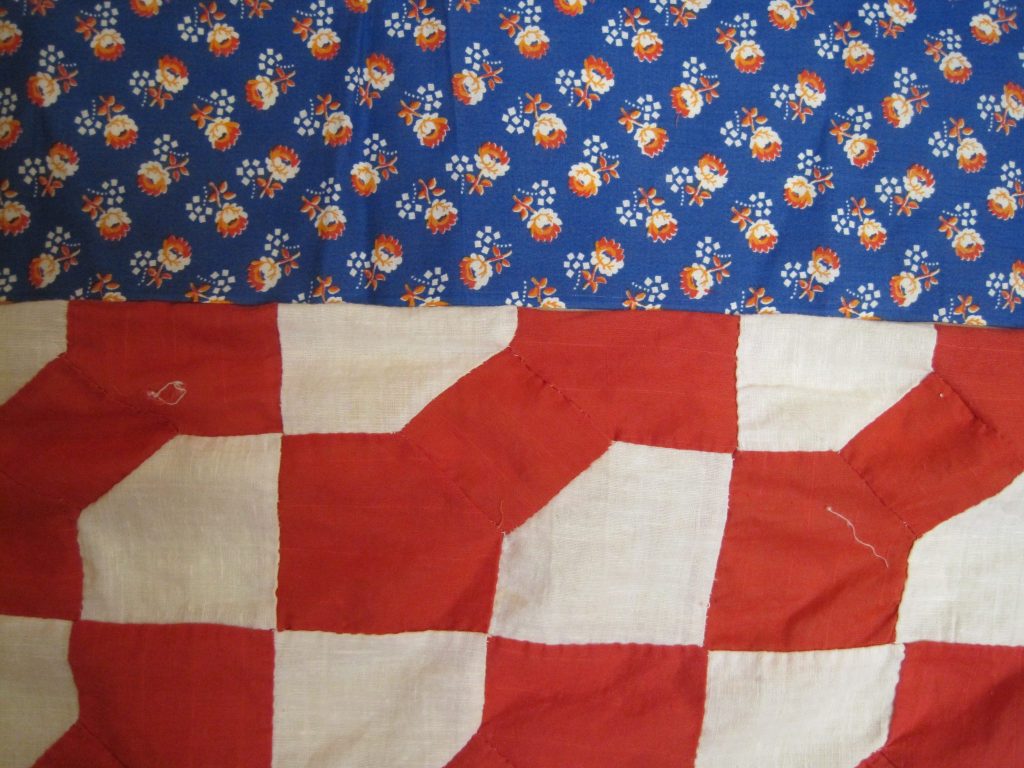 I could also combine borders or do two rows of border. What do you think looks best?
I was thinking a lime green patterned fabric would look really good, but there's nothing like that in the stash.