For my (N's) birthday last year, we ate at Claro, a Oaxacan restaurant in Brooklyn. I was originally interested in them because they make their own masa (and downstream products, like tortillas) from specially-sourced heirloom corn and use some amount of local produce and meat. They aren't fully vegetarian (unlike For All Things Good) but do have a good selection and a fair amount of seafood.
J liked the idea of going to Claro because they have a Michelin star.
I don't really remember what we got. One salad offered that we didn't get had ground grasshoppers in the dressing.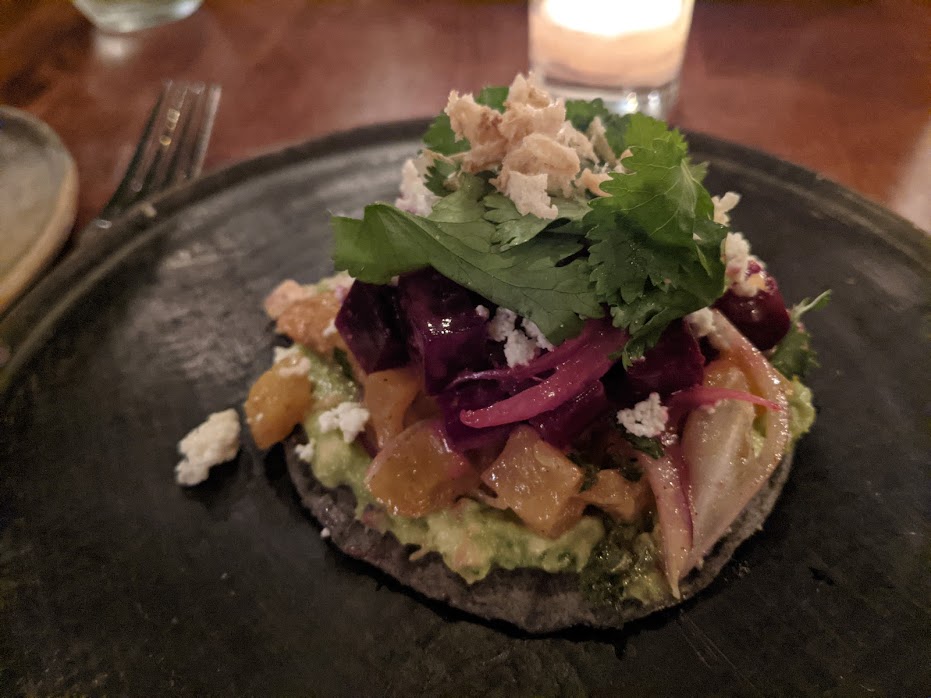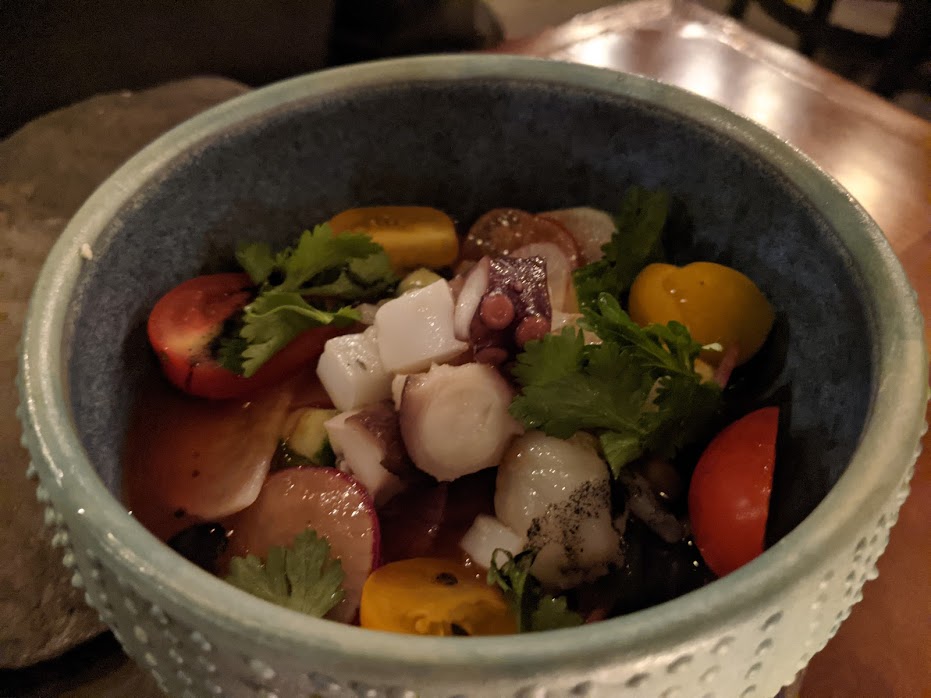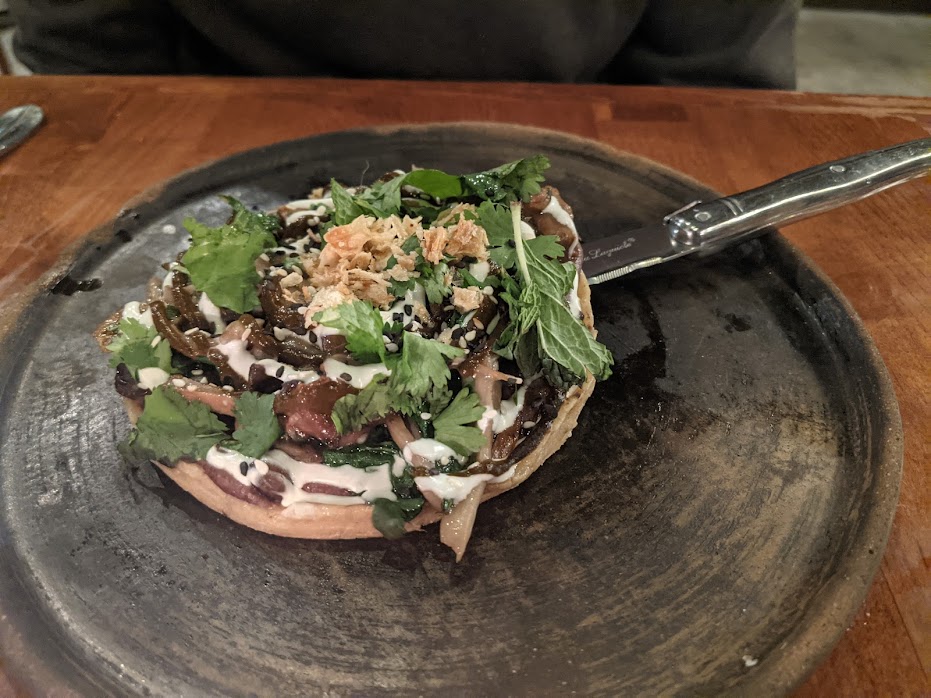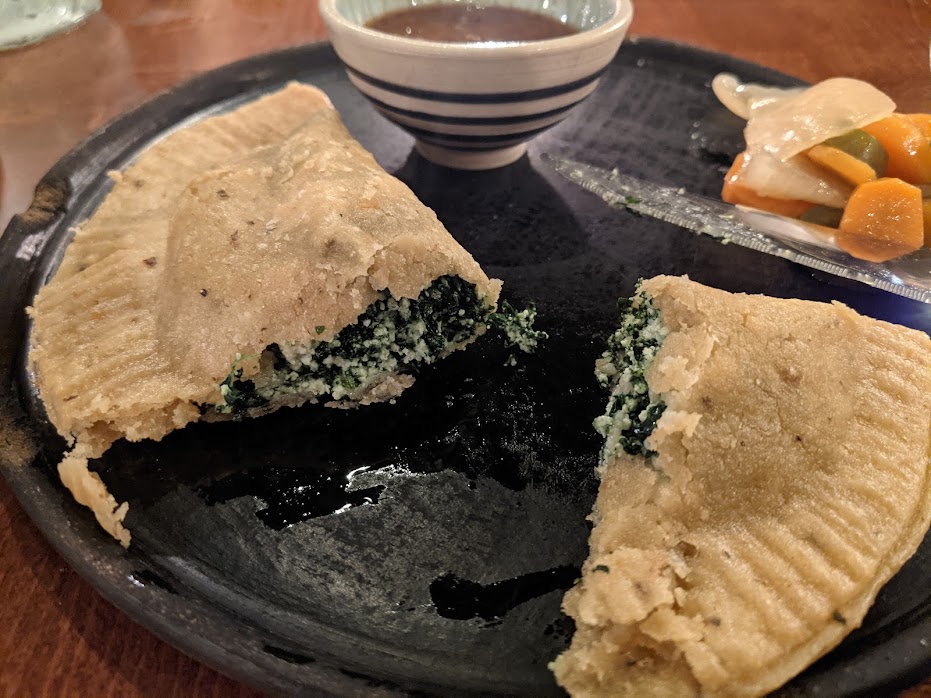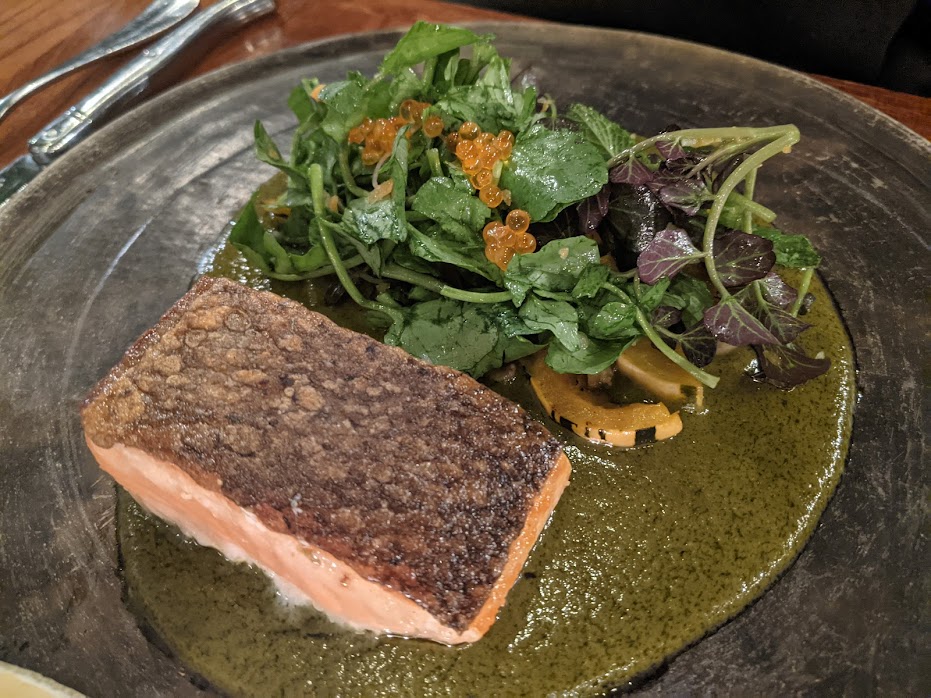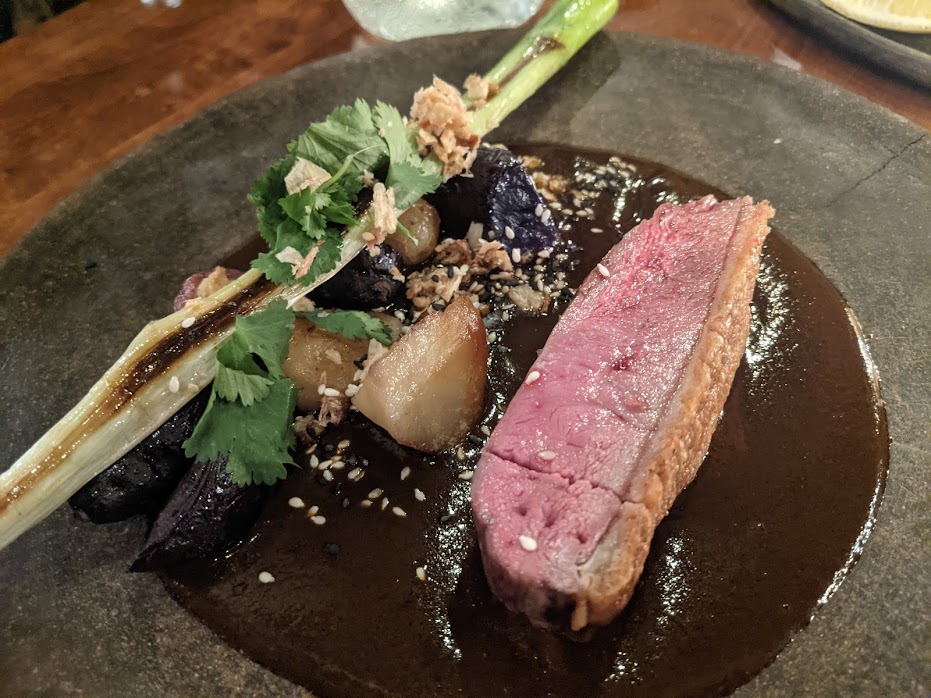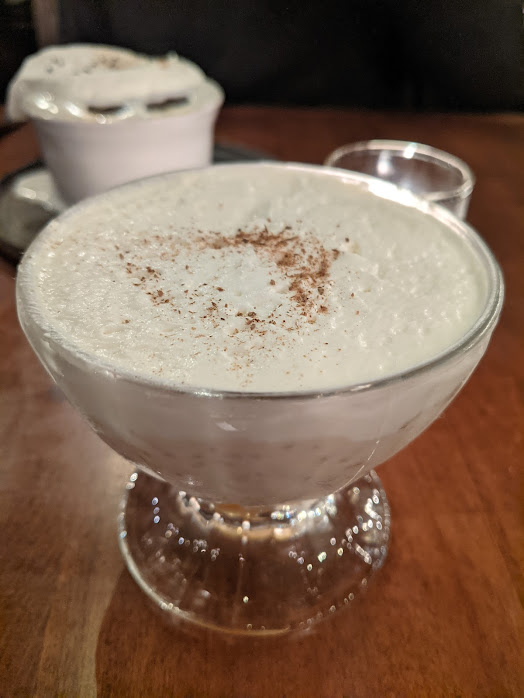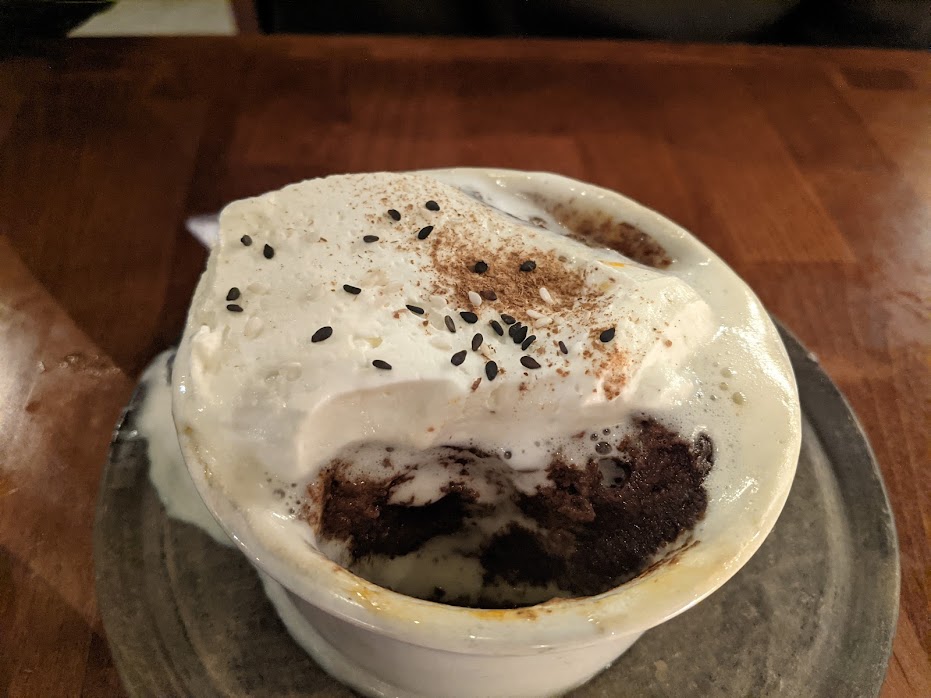 Everything was really good! We also got to sit in the restaurant's nice backyard garden.