I found a great new pizza dough recipe.
Usually my homemade pizza dough is low on flavor, so a master-bread-baker friend recommended using some sort of pre-ferment (discussion of different types). I found an online recipe linked in the preferment article. The author seemed to know what they were talking about and it turned out super well!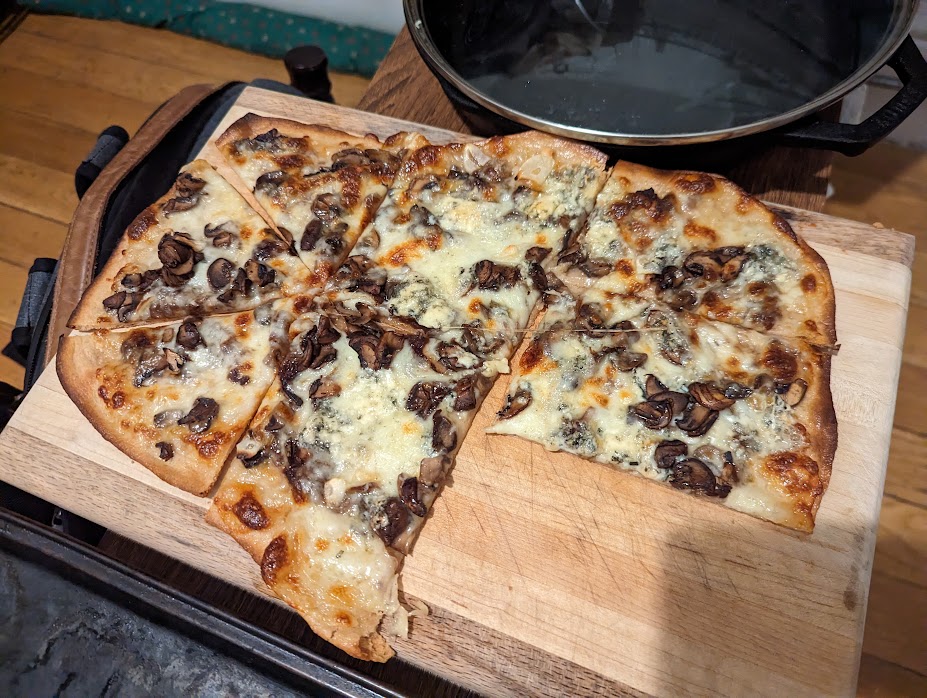 Pizza dough
Poolish (preferment)
100 g flour
100 g/mL water
0.3 g yeast
Dough
250 g flour
120 g/mL water
8 g salt
5 g yeast
Mix poolish ingredients. Leave at room temp ~8 hours. If rising longer, can decrease yeast (0.2 g for 12 hour rise, 0.1 g for 16 hours).
Mix poolish with dough ingredients. Knead (7 min with stand mixer, 10-15 min by hand).
Divide dough into four portions and shape each into a ball. Oil and cover. Let rise 1 hour.
Flour hands, work surface, and dough balls. Press each flat, and stretch or roll into a circle 10 in in diameter.
Lightly top and bake 6 min at around 600°F.
If using a pizza stone (highly recommended), preheat the oven and stone 45 min before you baking the pizzas. The oven should be set to it's highest temperature (around 550-600°F).
If you don't have a pizza stone, I have a workaround that seems to work well.
Right before you want to bake the pizzas, when you start preheating the oven, heat a large cast iron skillet on the stove until very hot. Put it in the oven upside down. The thick bottom will act similarly to a pizza stone, but heating it on the stove is faster than heating in the oven.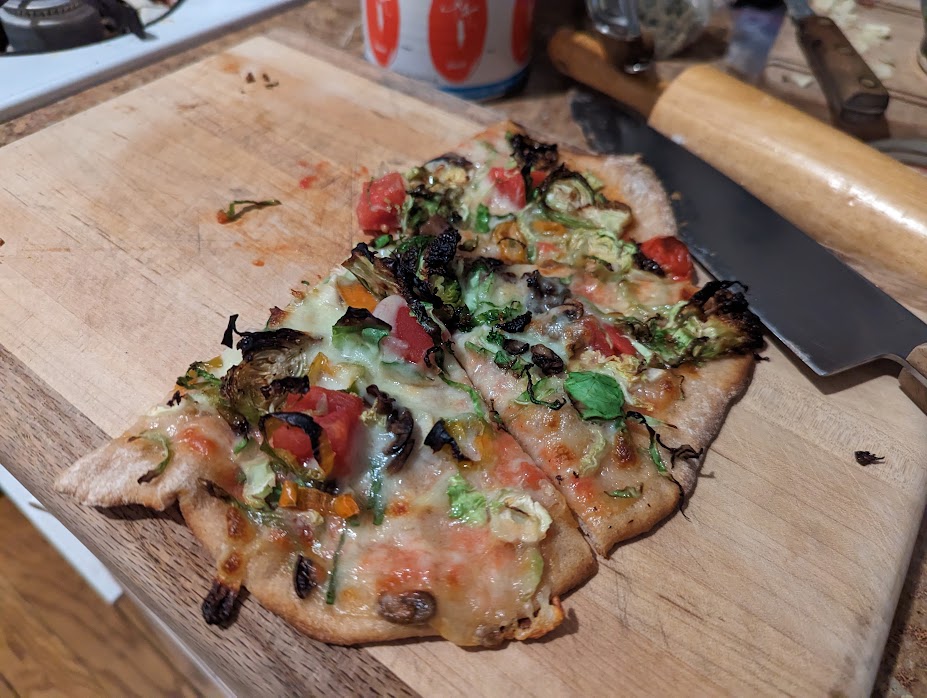 We made this on the recent very cold day. It was 24° in the afternoon and around 10° in the morning.