This is a partner post to the bean search. I discovered recently that fancy masa is available. It can be heirloom, direct-trade, single origin, organic, etc, all those normal fancy food options.
I was inspired to search for fancy masa after J and I went to a (vegetarian!) Oaxacan restaurant in Brooklyn that makes their own masa using fancy corn. They use the masa in their food products but they also sell it fresh (I got some). Going to Brooklyn all the time for fresh masa isn't super convenient, though. Fortunately, the company, Masienda, that supplies the fancy restaurants also sells direct to consumers!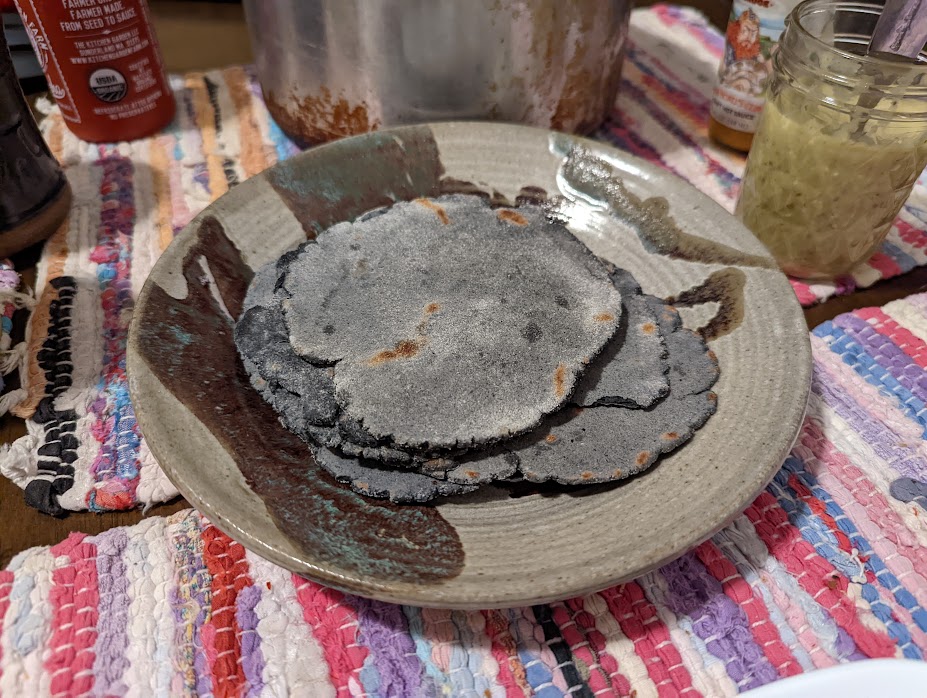 While researching them, I came across a couple other fancy masa stores too. These are the options I found!
Masienda – dry masa in several colors, as well as several heirloom bean varieties and lots of varieties of heirloom/single origin whole corn. They have supplies for doing your own nixtamalization.
Alma Semillera – very similar to Masienda, but with smaller selection. Many if not all products are also organic, so overall a bit more expensive.
I Love Mole – even smaller selection of beans, masa harina, and whole corn. This company mostly sells mole mixes and other seasonings.
None of these companies is particularly local to me (in New York). I believe they're all based in California, although most of the beans and corn are grown in Mexico.