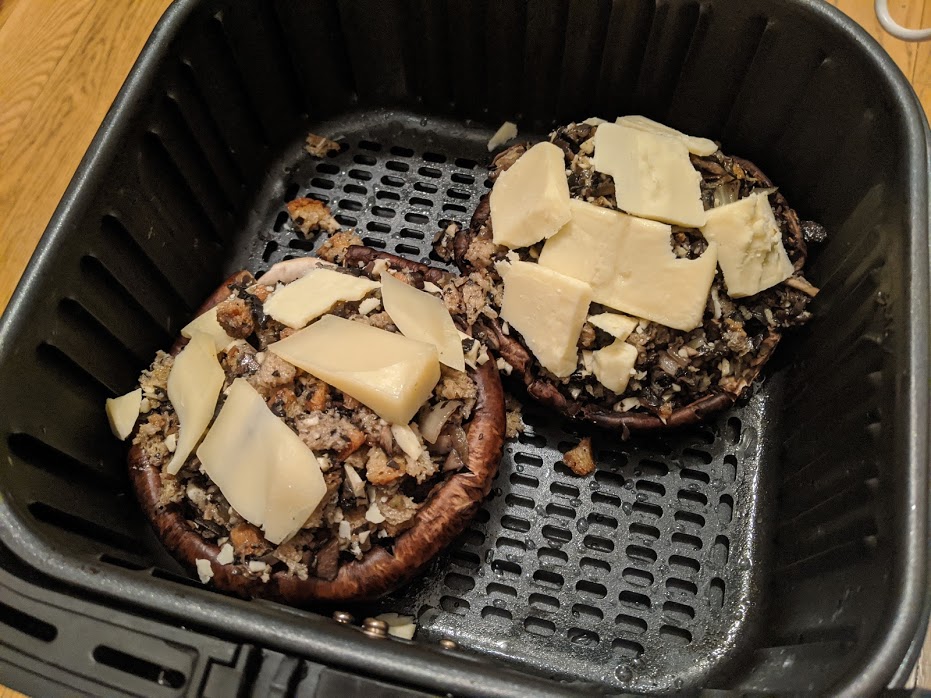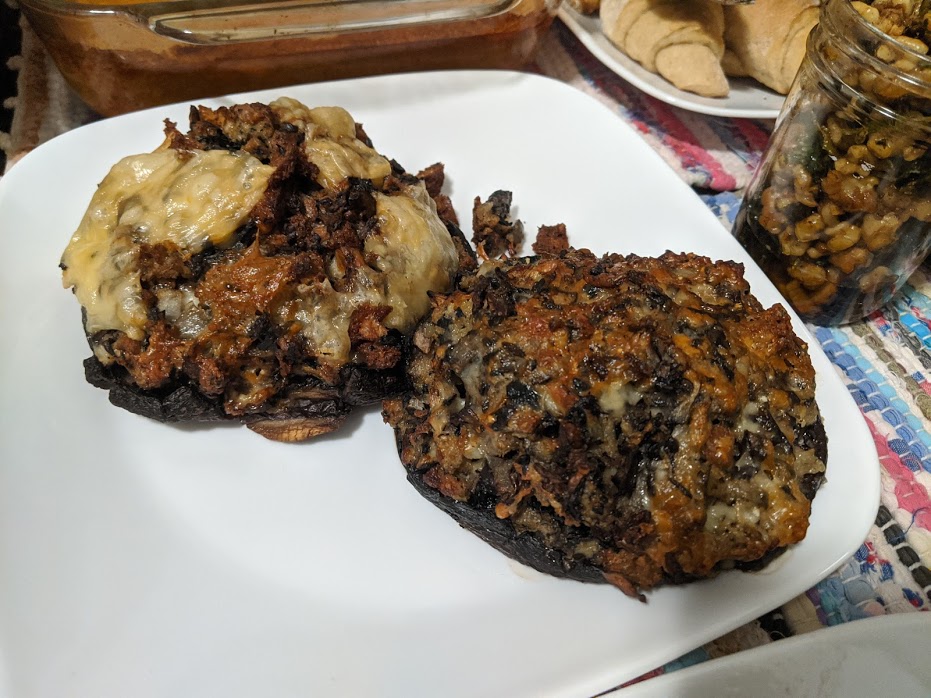 6 to 8 larger Baby Bella mushrooms (may use extras for extra stuffing)
Olive oil or other liquid fat
Butter
Salt and pepper
Bread crumbs
Onion
One salty cheese, such as parmesan, and a melting cheese, such as Colby or cheddar
1 egg
Remove the mushroom stem (reserve). Grease the mushrooms all over and turn them upside down ready to be stuffed.
Chop the mushroom stems (plus extra full or partial mushrooms, if you want) and the onion. Cook in butter until tender. Season with salt and pepper. Add bread crumbs, Parmesan, and the egg. For decorative bread pieces, you can add some additional small dry bread cubes after mixing in the egg. Stuff the mushrooms and top with slices of the non-parmesan cheese.
Bake for at least 30 min at 350-375°F in a closed container (casserole dish with lid or aluminum foil). May remove the top near the end to encourage browning.