My first time making blintzes!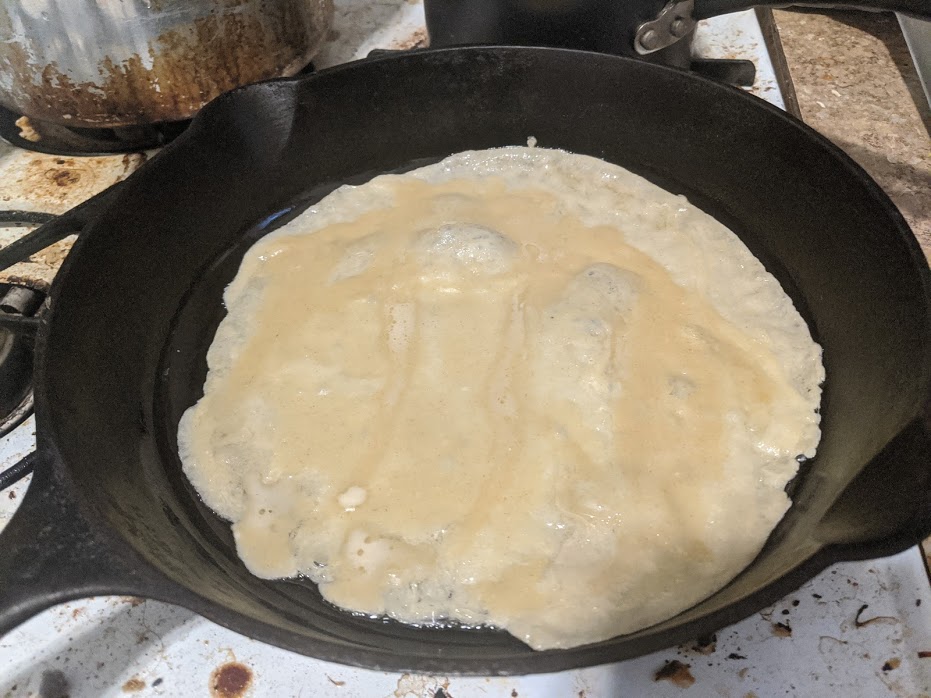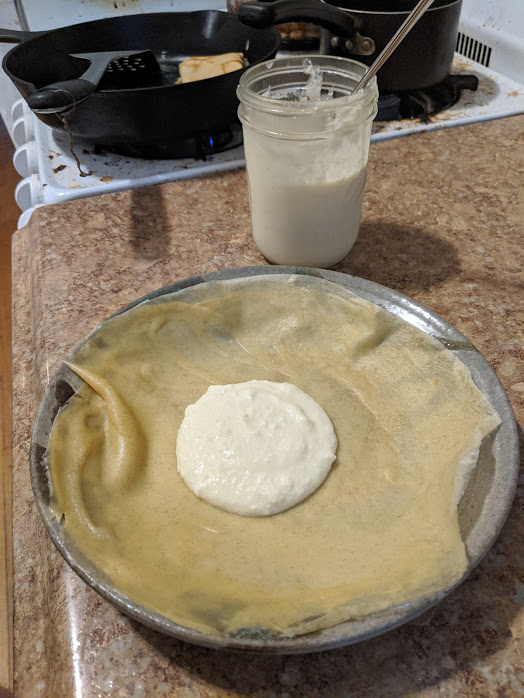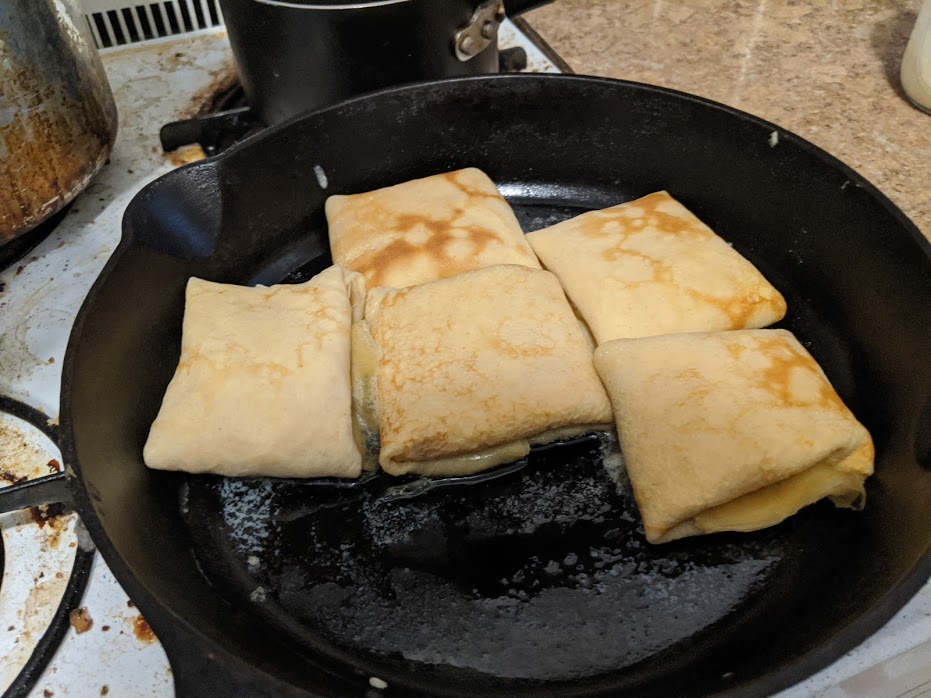 Base recipe is from Joy of Cooking, with modifications and recommendations from my mom.
The outside crepe (makes 12)
1 cup flour
1 cup milk
3 eggs
2 Tbsp butter
2 tsp sugar
Warm together butter and milk. Add flour, and then eggs. Let batter stand for 30 min.
Pour 3 Tbsp batter into a lightly buttered, large, nonstick/well-seasoned pan, lifting the pan and tilting until batter forms an even layer. Cook until top is dry and set, and bottom is lightly browned.
Be careful to avoid forming holes, which will cause problems with leaky filling.
Cheese filling (for 8 blintzes)
10 oz ricotta or other crumbly, moist fresh cheese (e.g. cottage cheese – drained, queso fresco, farmer's cheese)
2 oz cream cheese
1 egg
1 Tbsp sugar
1 tsp vanilla
Zest from half an orange
1/2 cup raisins or currants
Blend; thicker is better so feel free to strain the ricotta, add more cream cheese, or omit the egg white if needed.
Fill blintzes from uncooked side of crepes, folding into a rectangular shape. Cook on both sides in oiled pan until browned. Eat with sour cream.
Blueberry filling (for 6 blintzes)
2 cup blueberries (fresh or frozen)

Juice and zest from half a lemon
2 Tbsp sugar
1/2 tsp ground ginger
1/4 tsp ground cinnamon
Cook everything together until very thick. Fill blintzes as directed above.