My family's recipe, I think from my dad's side. We didn't end up making it for our main meal, but maybe tomorrow!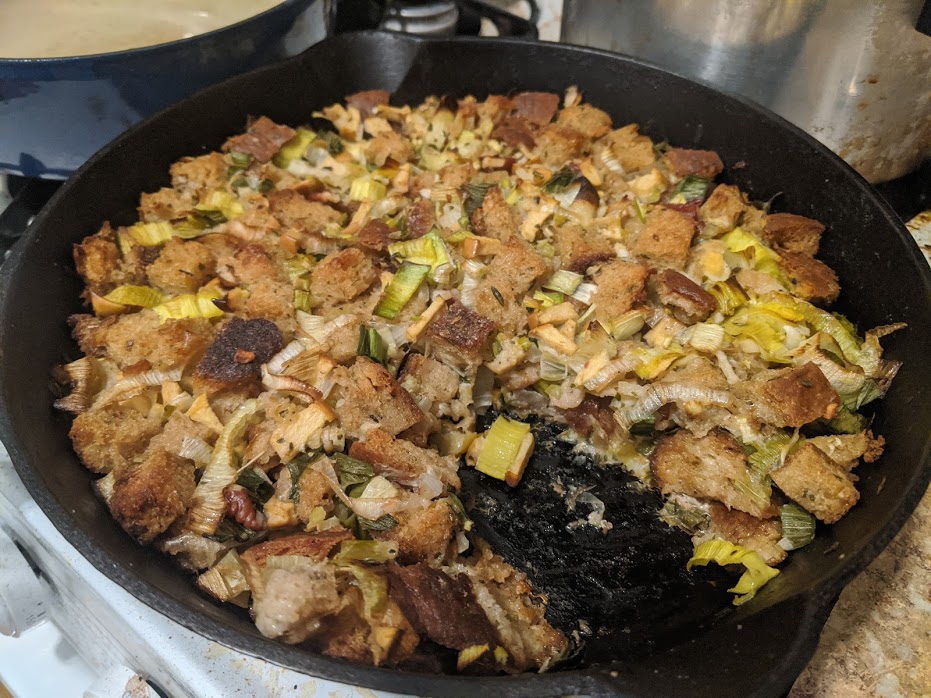 8 slices bread, cubed
1 egg
1/2 cup finely diced celery
1/4 cup finely diced onion
1 apple, cubed
1 tsp salt
1/2 tsp pepper
1/2 tsp poultry seasoning (combination of sage, thyme, marjoram, rosemary, and nutmeg)
Approximately 1/2 cup milk
(Optional) 3-4 boiled or roasted chestnuts, chopped
Mix; should have a pasty consistency. Don't add so much liquid that it pools at the bottom. Stuff into your poultry or bake alone in a dish. If cooking alone, bake ~40 min at 350°F; if cooking inside a bird, cook until the bird is done.
Tips
Add other veggies or nuts for more texture
Add more eggs and milk (or cream) to make a savory bread pudding.