I recently took a trip to LA to pick up desk-bed parts. It was a success!
My original plan was to have a friend drive the furniture up for me, but I couldn't find a willing driver (and car rentals got complicated). Instead, I used uShip! uShip is an online bid-based marketplace for shipping items (especially large, unpackable, awkwardly-shaped items, like motorcycles and furniture).
When shipping something through uShip, you start by making a "shipment" on the website. You enter details about the items (size, weight, number), where you're going from/to, and when you need the items by. uShip automatically generates an expected price based on the information, so you have an idea of what you're going to pay. Once you publicly list the shipment (at least 2 weeks before the intended move, please!), movers start bidding on it. You can accept any bid at any time, at which point you should contact the mover directly to iron out pickup/dropoff details.
Pros:
uShip provides a money-back guarantee, where you don't pay the mover until you get your items. uShip holds the money until then. If anything goes wrong with the move, you can contact uShip for help.
The auction-based format of uShip helps get you a lower price, both because of mover-mover competition and because movers can combine shipments to the same destination.
I didn't have to drive anywhere.
I didn't have to pack anything (unlike using Fedex, e.g.). The movers provided all of the padding material (nothing disposable!) and loaded all of the items.
Items can be delivered to someone else, so I didn't need to be at both ends of the shipment.
Cons
I paid $320 to the movers ($25 fee to uShip), $130 more than uShip originally predicted (and J accidentally tipped 40% upon delivery…). I do think that it was a good value, considering that I didn't have to drive and a new bunk bed of questionable quality costs around $900.
It was scary to use uShip for the first time D:
My experience was excellent, although it heavily depends on which mover you use (reviews are provided on the website). The movers I worked with were very organized and fast! The furniture was delivered the same day as pickup. The movers even helped carry it up to a second floor apartment. I would use uShip again, and would generally recommend it if you are moving a small number of items (i.e. not a whole house of furniture).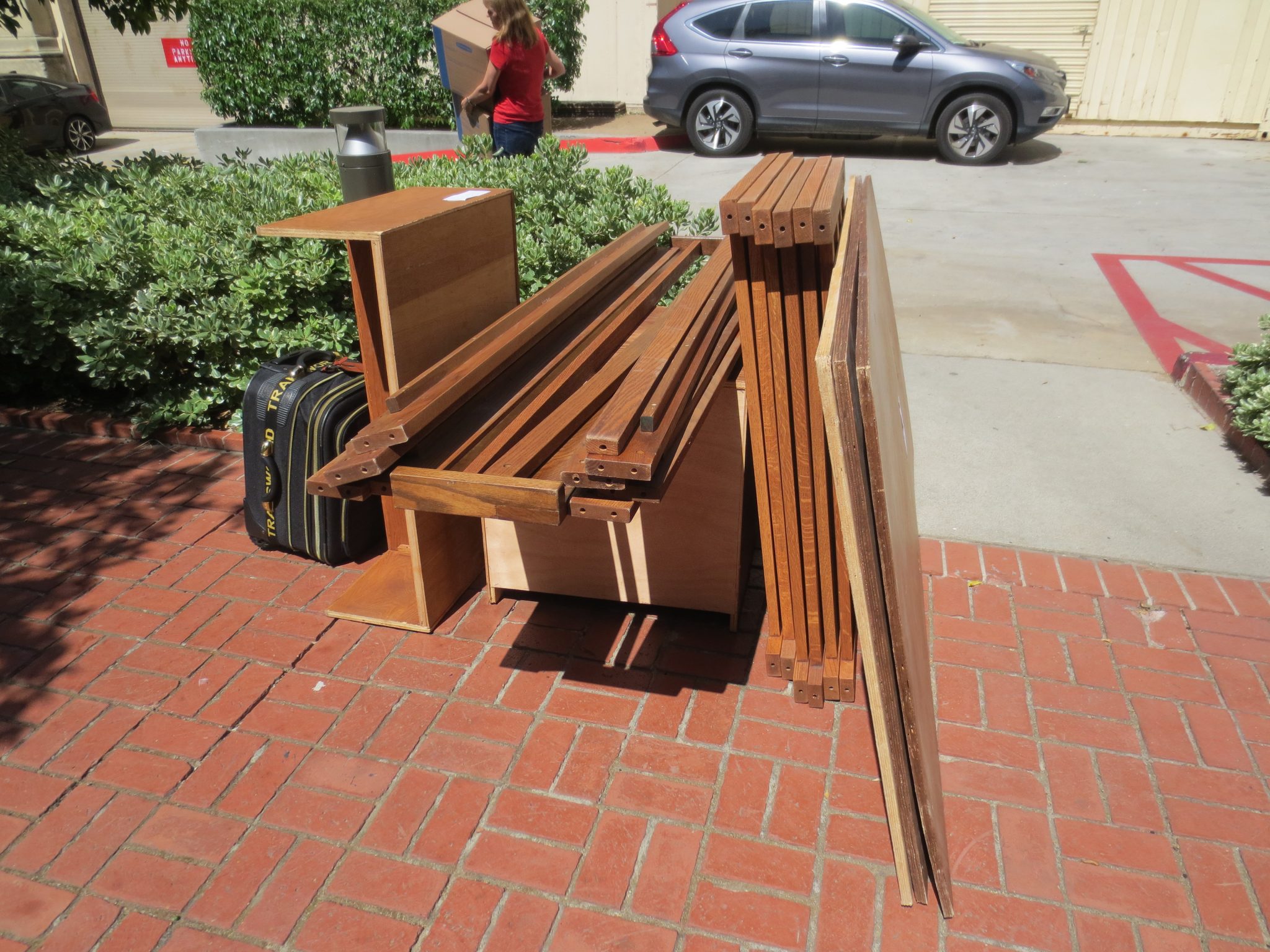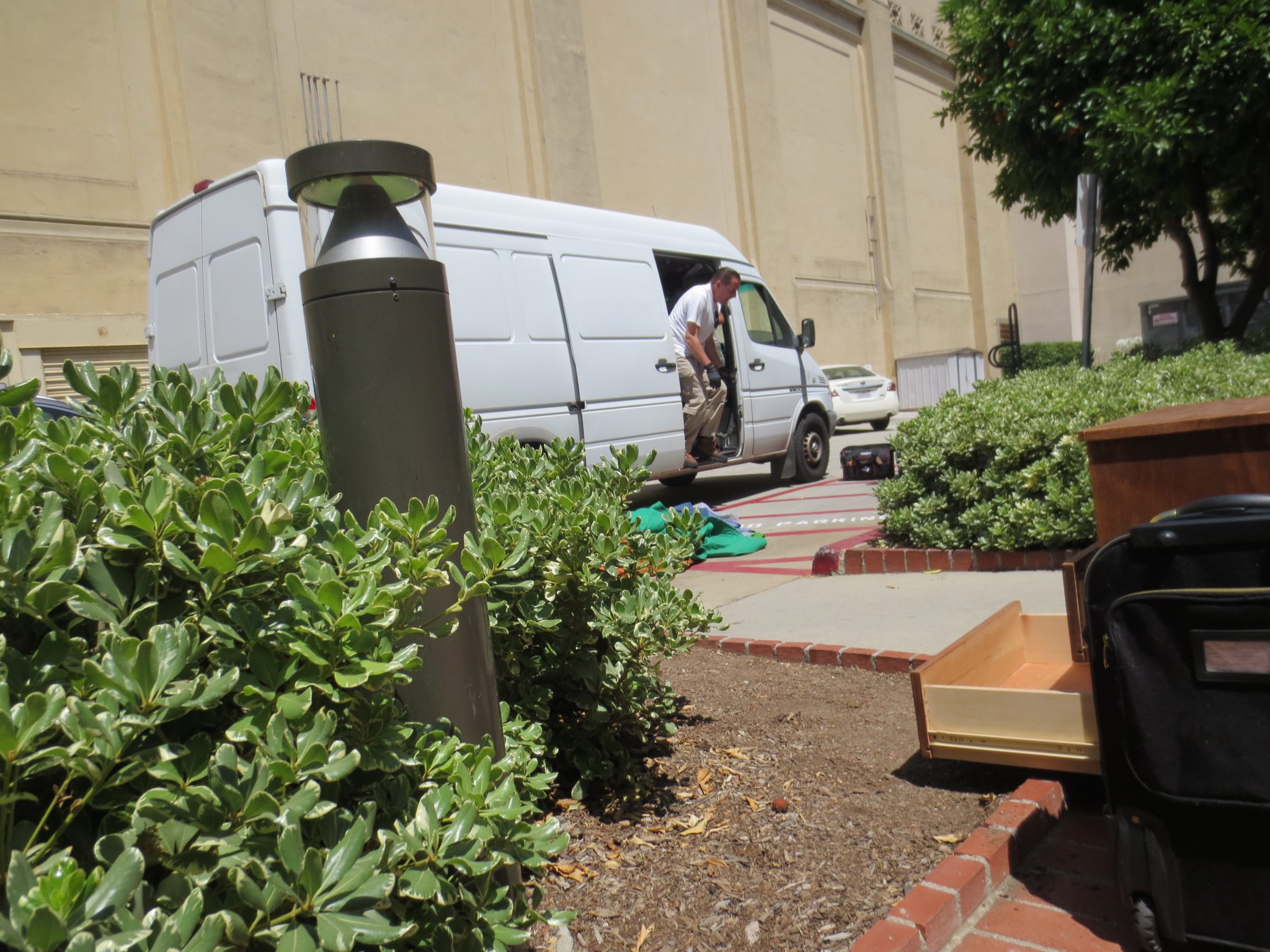 By the way, I took Megabus to LA ($37), and BoltBus back ($23). I did not take any overnight buses, due to the last miserable experience. The bus rides were fine by day, since I didn't need to sleep. They were much cheaper than flights (would've been $150 each way), and cheaper and faster than the train (would've been $80 each way, since the cheapest tier of ticket was sold out). A friend in the area housed and fed me 🙂