We have a lot of cocoa powder, so we've been making brownies. In an effort to make them healthier, they've turned out kinda …odd. Definitely edible, but not especially brownie-like. This is the original, pre-substitution recipe, from my mom's 4-H days.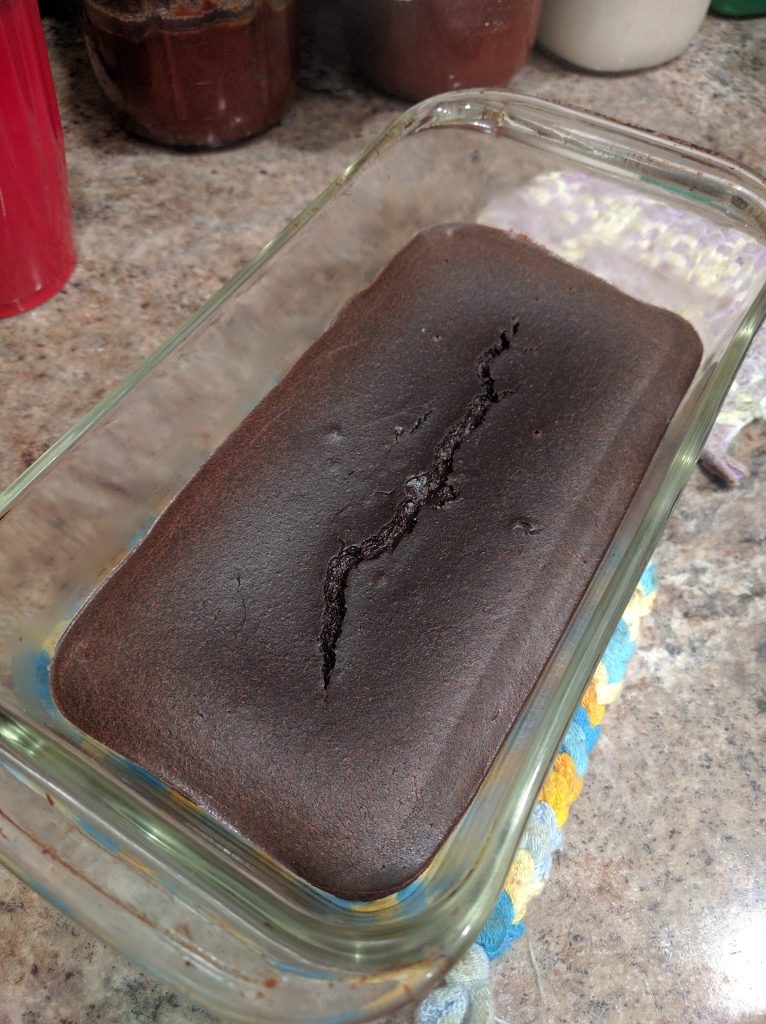 4-H Brownies
1/2 cup flour
1/2 cup cocoa
1/3 cup melted butter
3/4-1 cup sugar
2 eggs
1 tsp vanilla
1/2 cup nuts (optional)
Sift together flour and cocoa. Mix butter, sugar, eggs, and vanilla. Mix flour and butter mixtures. Add nuts. Place in greased 8-inch square pan. Bake at 350°F for 30 min.
Substitutions:
Use whole wheat or whole wheat pastry flour, or any other kind of flour. Because brownies are a type of quick bread (not leavened by yeast), they don't require gluten. When substituting whole grain flour for white flour, however, you usually need to increase the amount of liquid.
Add mashed beans to make the brownies fudgier. If you add enough, the texture gets lighter and almost sponge-like, although the pores are very small. At that point, it isn't much like a brownie, but it still tastes good!
Make cheesecake brownies by swirling a mixture of cream cheese, sugar, and vanilla into the brownie batter. I'll post a recipe for this in the future.