One of the vendors at the farmers' market was selling "sauce boxes" of tomatoes for $20 each. Each box was about 20 lb, so it was quite the bulk discount! I also got 10 lb exra (for no extra cost) when I asked if I could add overripe and ugly tomatoes!! The vendor seemed to think they were worthless :<
Unfortunately, I forgot to account for the trip back home, about a mile. The 20-lb box seemed doable, but I got greedy with the overripe ones. J only agreed to buy the box of tomatoes on the condition that he wouldn't need to help carry it… but that promise totally fell through. We ended up each holding an end of the box.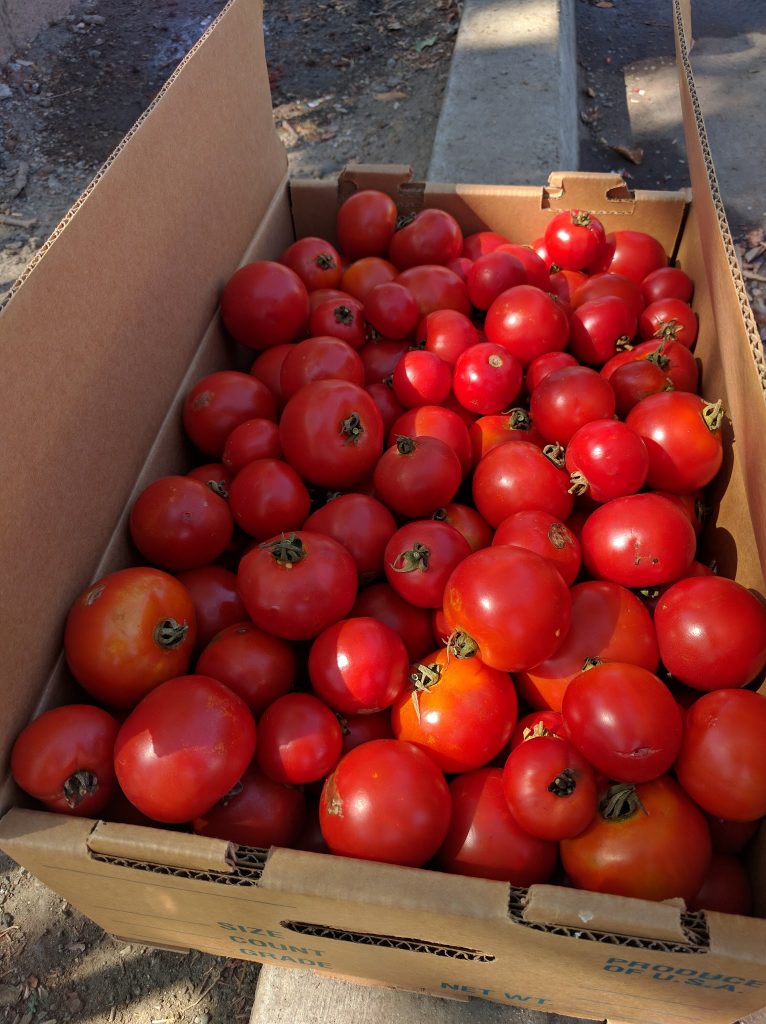 But! We'll have so much tomato sauce! And maybe salsa too.
We also got reject fancy apples for $1/lb. The plan is to make apple pie.