We made popovers, an airy, eggy baked item. Although I like them a lot, I'd never realized how easy they are to make!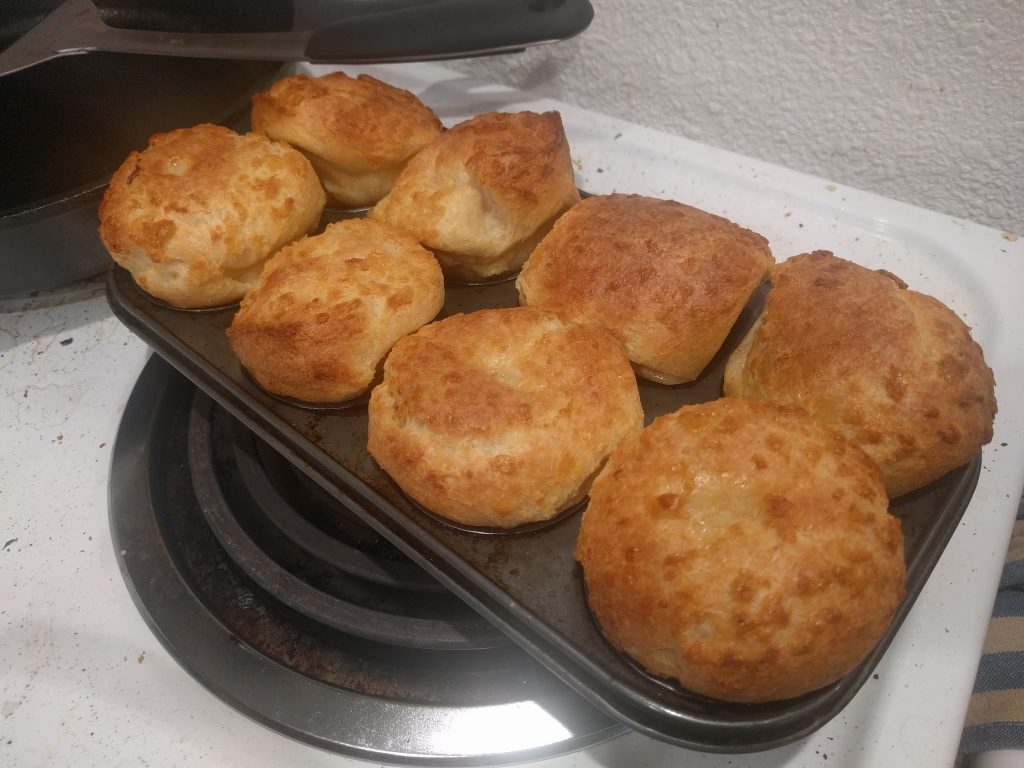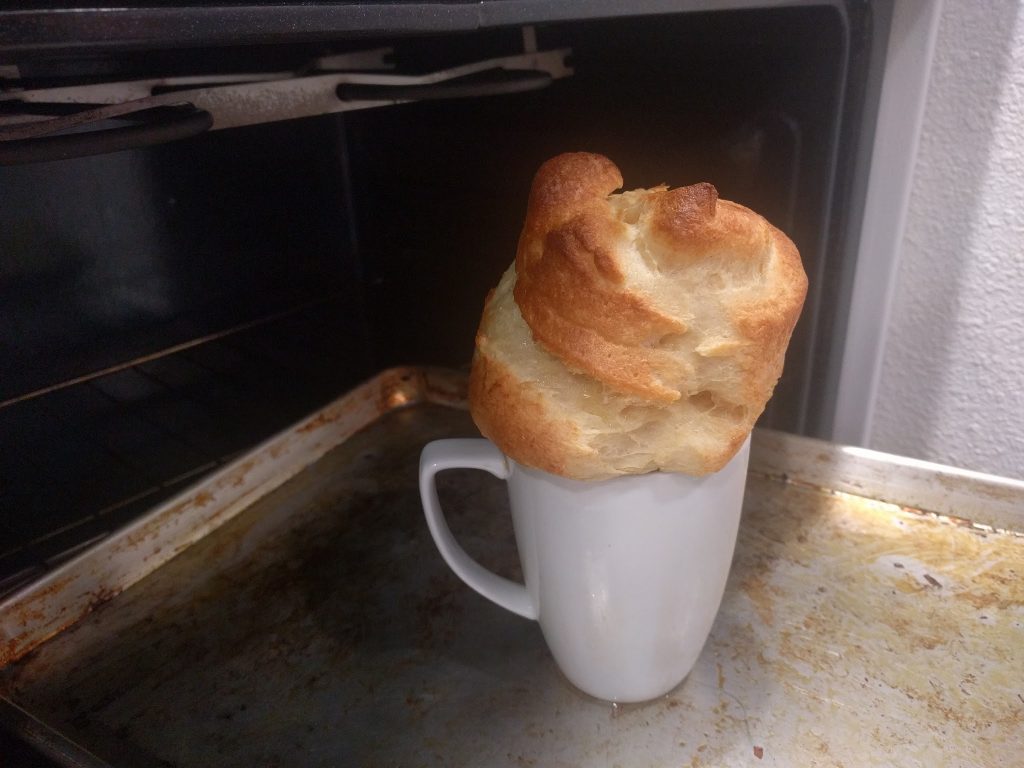 Popover Recipe
6 eggs
2 cups (480 mL) milk
6 Tbs (90 g) butter, melted
2 cups (240 g) flour, sifted
1 tsp (5 g) salt
Generously butter whatever you're baking in. The original recipe (from Betty Crocker?) calls for ten 1/2-cup (120-mL) ramekins.
Whisk together eggs, milk, and melted butter until frothy. Gradually beat liquid into flour and salt until mixture is smooth.
Spoon batter into baking containers until three-quarters full. If using separate containers, put on baking sheet for ease. Place in oven preheated to 425°F (220°C). Reduce heat to 375°F (190°C). Bake about 30 min.
Substitutions: I substituted whole wheat pastry flour for the flour. Because popovers are leavened by eggs and don't require gluten, basically any type of flour should work.