It was one of those nights where we had a bunch of leftovers that don't fit well together. Fortunately, we were able to pull everything together by making tortillas!
I found this seemingly legit recipe. Tortillas are really easy in concept. The dough is made from ground corn, traditionally nixtamalized to improve nutrition, and water. The tortillas are formed by pressing, then briefly heated in a skillet.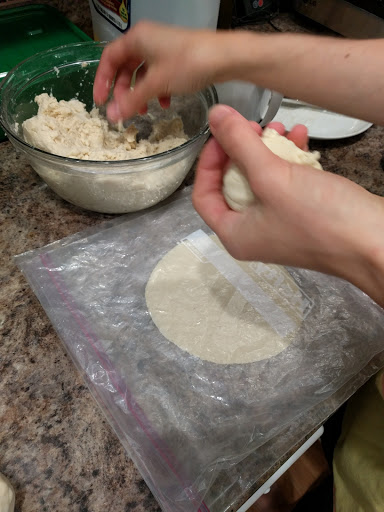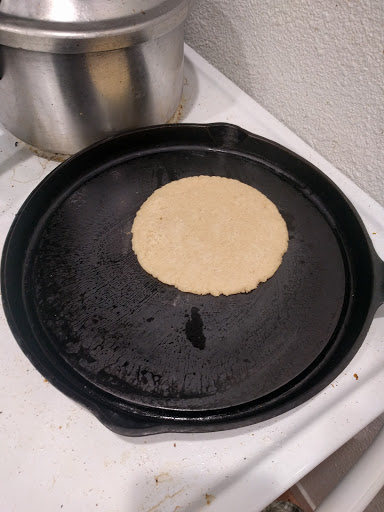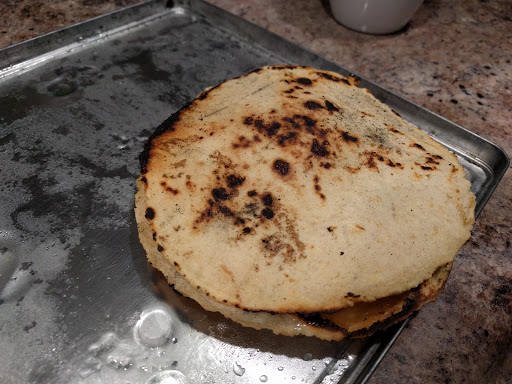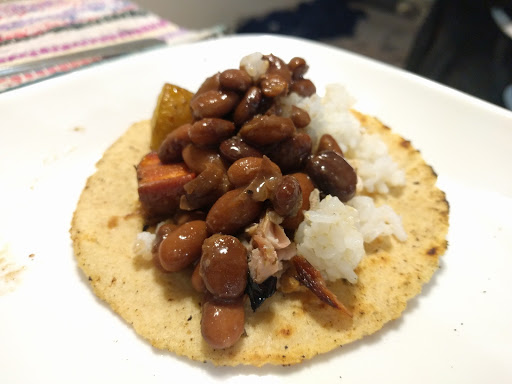 Unfortunately, there were some difficulties. I pressed the tortillas flat using a Pyrex square baking dish, so each tortilla had a faint "Pyrex" emblazoned on it. It took a surprising amount of force to press the tortillas, and they were still too thick to cook properly. I see the benefit of a special press. We had to cook the tortillas longer than called for to cook through, but doing this caused the outside to be crispy, rather than soft and flexible.
Making tortillas used up our masa (one of the goals!), so this may not happen again anytime soon.