After the Mahouka movie and my thrift store finds, we browsed the Japantown mall. In the atrium area, there was an amazing Japanese clothing brand~ They were having an exhibition to advertise and sell their products, and I totally got sucked in. Everything was amazing!!! I could tell even from a distance that it was my type of clothing, from the colors to the cut.
The company is called Usaato, a contraction of Usaburo Sato, the designer's name. It's a pun: "usaato" also means "rabbit" (although it's a less common word than "usagi"), which they use in their logo. Here's their Facebook page (in Japanese) and their USA page, which still has quite a bit of Japanese.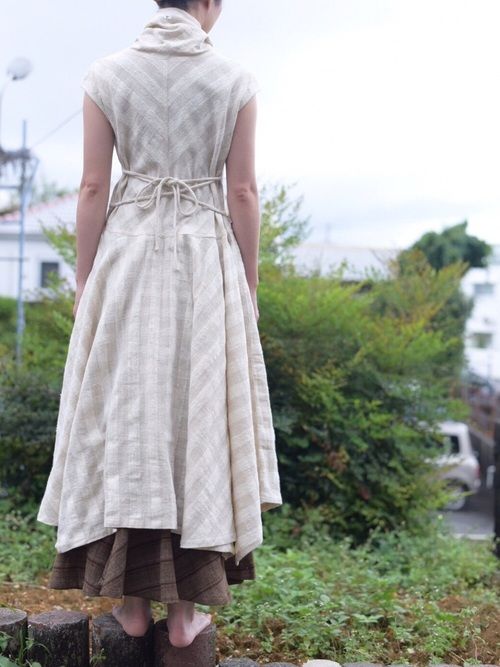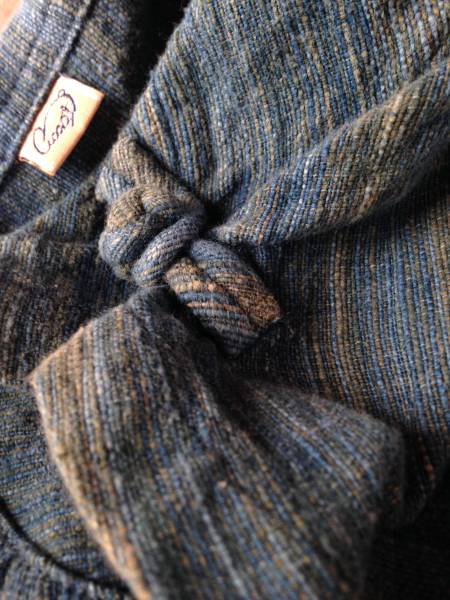 I'm going to give a summary of the company, what they do and what they make. It's probably the first in English- all of the sources I looked at to gather information (and pictures!) were in Japanese or Thai. After the overview, there're a bunch of photos, a sort of lookbook for Usaato's clothing.
So the clothes are designed by Usaburo Sato, a Japanese man who worked for a long time in the fashion industry (in France, I believe). According to interviews, he suddenly realized that the clothes that he was working on had no "soul" and no connection to nature. That was the inspiration for Usaato.
Production
All production happens in Thailand. Production is decentralized, so there are no factories. Instead, women in various small villages are commissioned as independent workers to produce the clothing. I read that they have no deadlines or quotas and are free to work as much or as little as they want. They also have a lot of say in the design process. These women spin and dye the thread, weave the fabric, and sew the garments.
Thread is hand-spun (!!!) from cotton, hemp, and/or silk. The materials are raised locally. No information I found said if the materials are organic or not, but hemp (native to Asia) is close to organic and very durable.
The thread is dyed using natural dyes, including indigo (blue), mango leaves (shades of yellow and brown), rosewood bark (tan, pink, red), and ebony fruit (gray, black), among others. Out of concern for the environment and/or preserving Thai dying traditions, no metal (read: toxic) mordants are used to help fix the dyes. So the colors are all muted (indigo blue is the most saturated by far) and easily coordinate with each other. Unfortunately, they may also have a tendency to fade. The company advises hand-washing everything.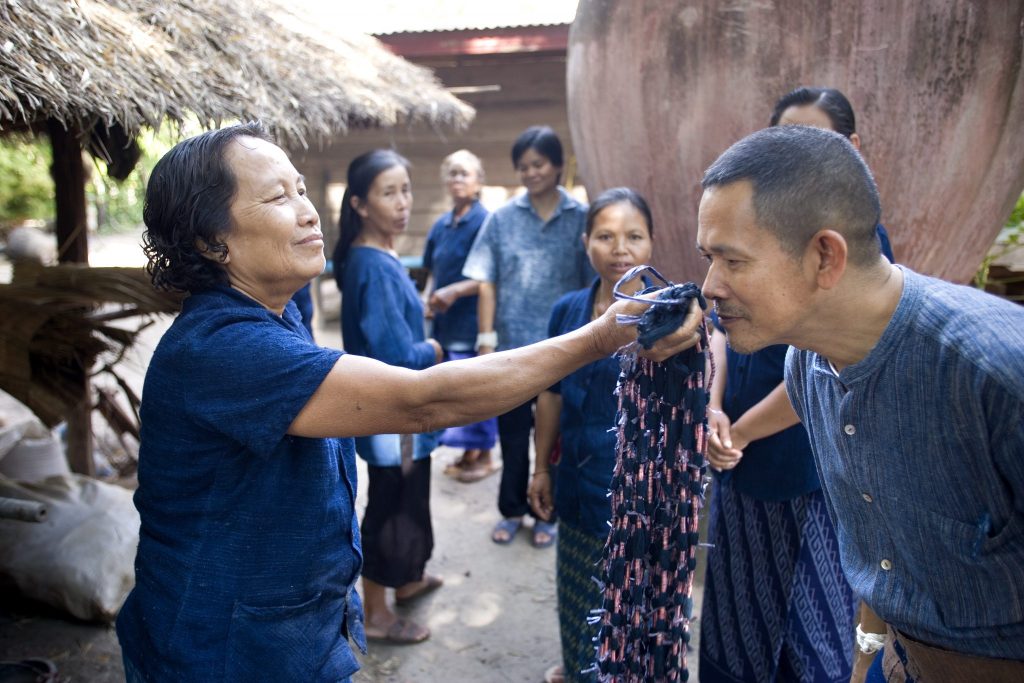 Usaato uses traditional (or maybe tradition-inspired) cloth, including traditional techniques, such as ikat. The amazingly beautiful fabrics are hand-woven (!!!!!!!). They do have a "rustic" look when you look closely (an acquaintance with me called it "burlap sack" :), so I wondered. The people who do the weaving get to design the fabric. Because the fabric is hand-woven, it is produced in small amounts. So there are a ton of different types of fabric, and  garments are nearly one-of-a-kind.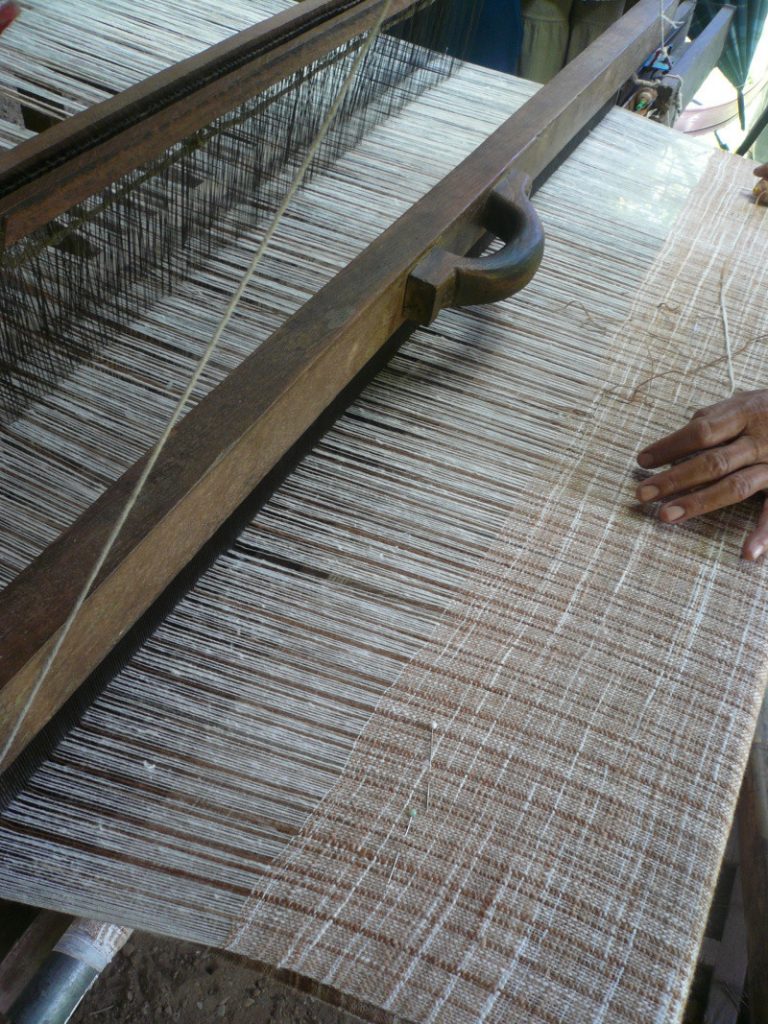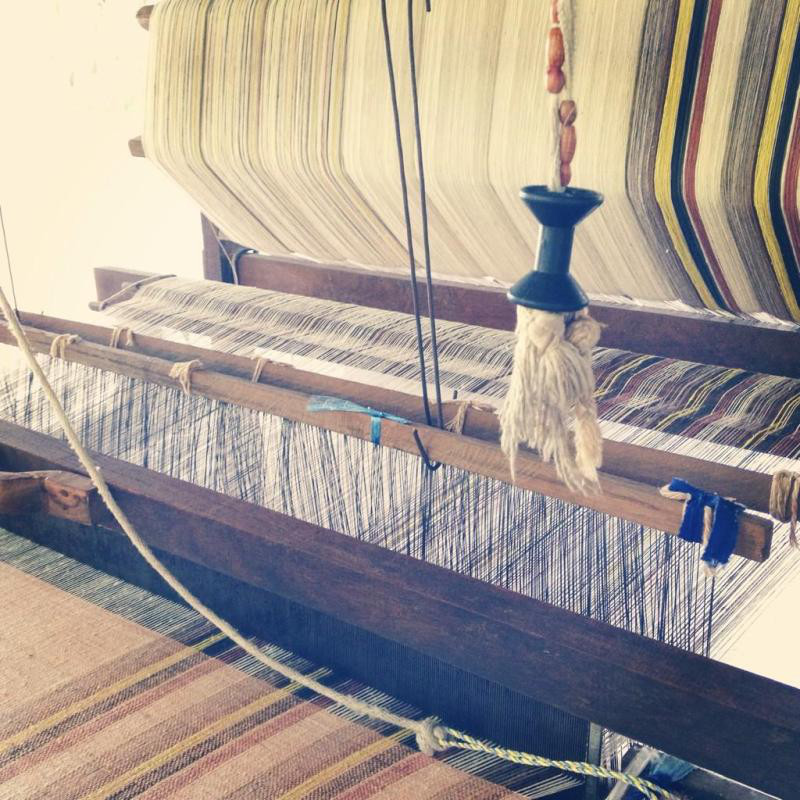 Examples of Usaato cloth: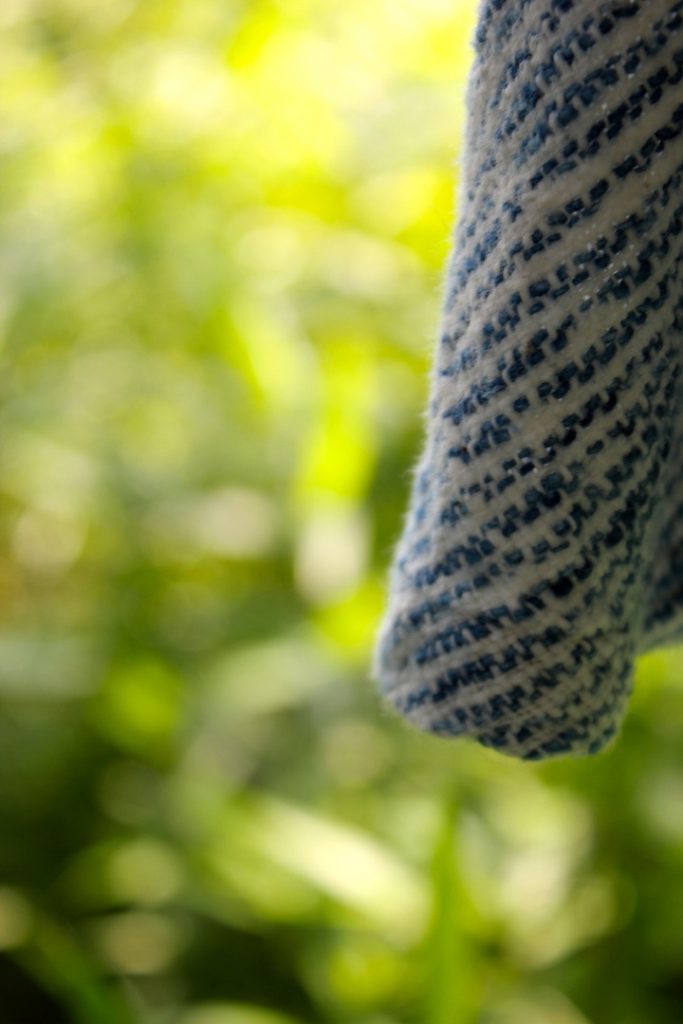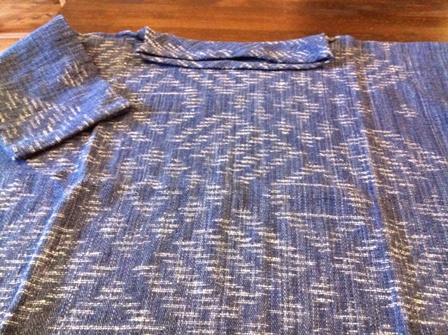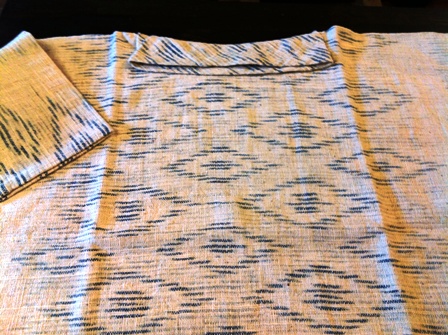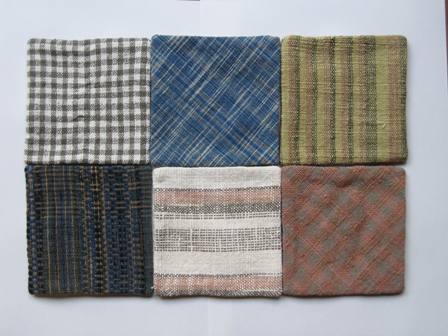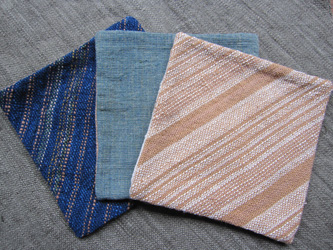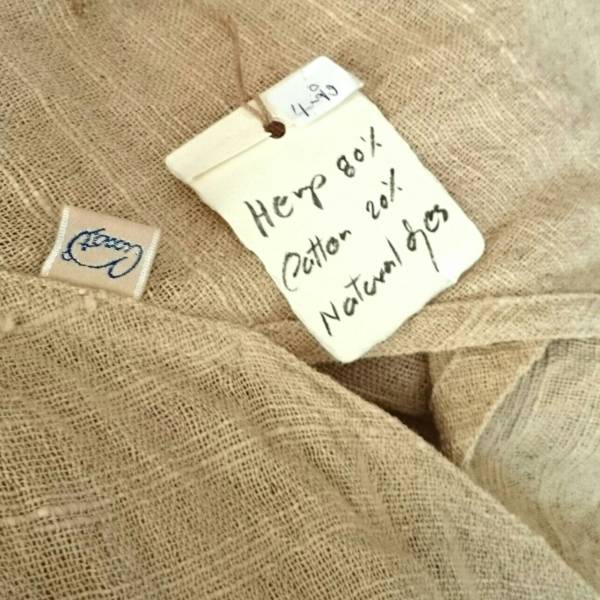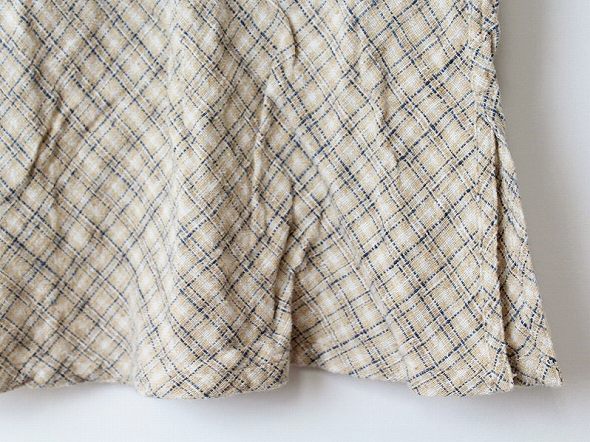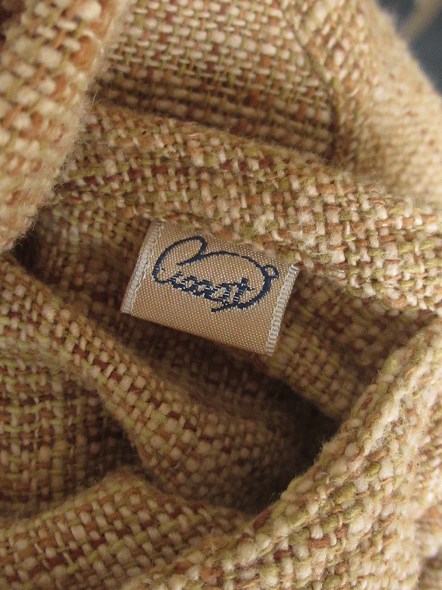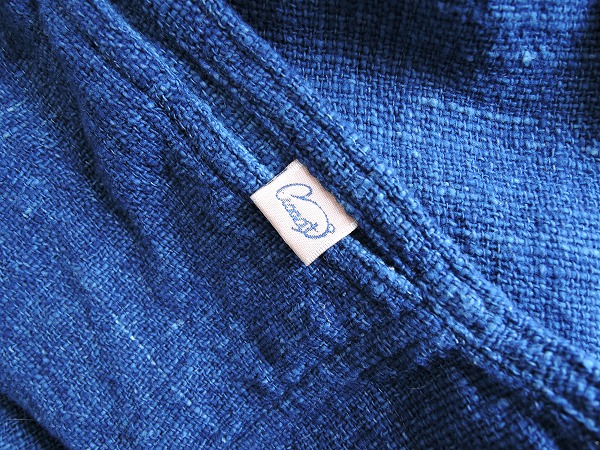 Because the fabric is produced in limited quantities and because production is decentralized, the people who make the fabric get to decide what garments to use it in. So they actually end up having quite a bit of control over the final product.
Unfortunately, having one-of-a-kind garments means that it is too much work to photograph and list each one individually. So Usaato clothing can't be bought online 🙁 . Instead, Usaato has a permanent retail store in Kyoto (here's the Yelp page), but mostly sells items through exhibitions. According to interviews and their blog, they prefer selling this way. It emphasizes the human-to-human connection that they try to bring to their clothing.
(Also, here's info about another slow fashion, plant-dyed clothing brand in Kyoto. Organic Kyoto has a directory of organic and ethical shops in Kyoto, including restaurants and grocery stores.)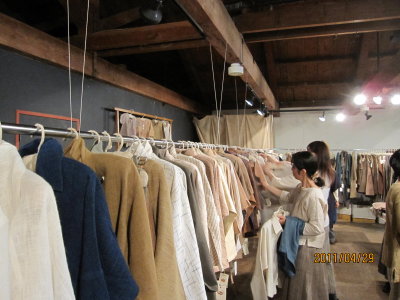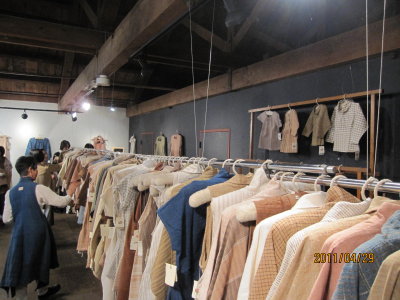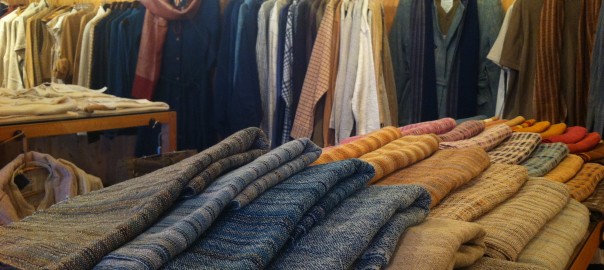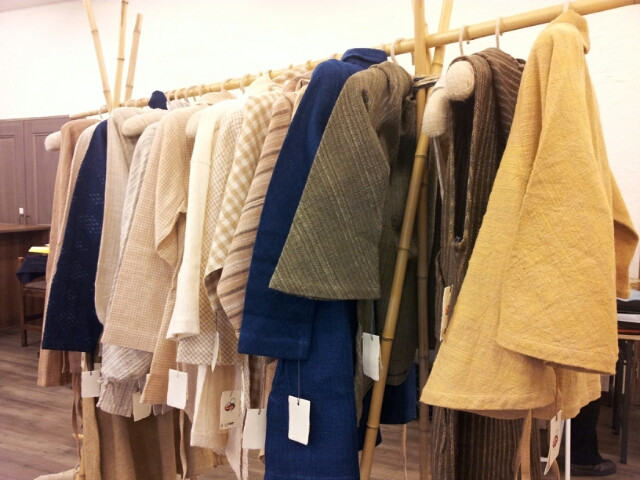 To buy Usaato garments in the US, you either have to go to the rare exhibition or contact Yuko Gower, Usaato's US distributor. Here is Usaato's English pamphlet. It has Yuko Gower's contact info, if you're interested! There are some exhibitions in the US this month- Los Gatos on 25 Aug (with special events- the designer will be there!) and San Francisco on 26 Aug.
Usaato makes women's, children's, and unisex clothes. They are designed for layering and convertibility, so be creative!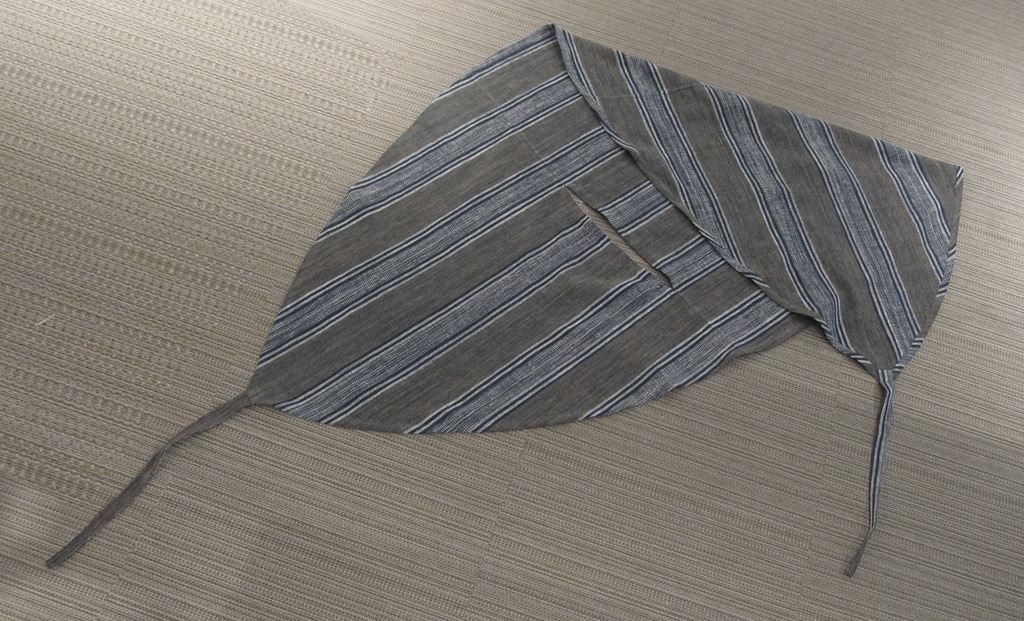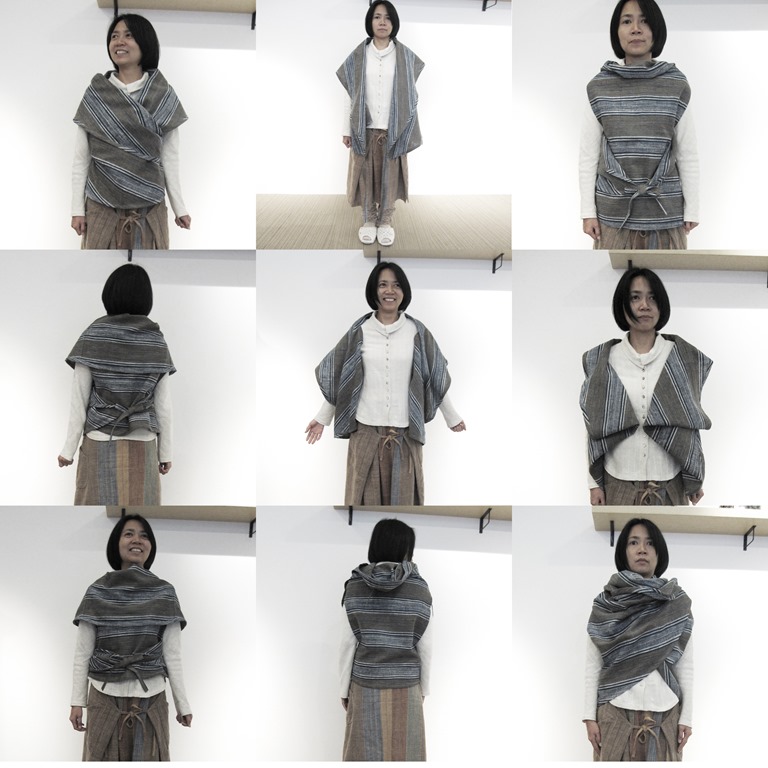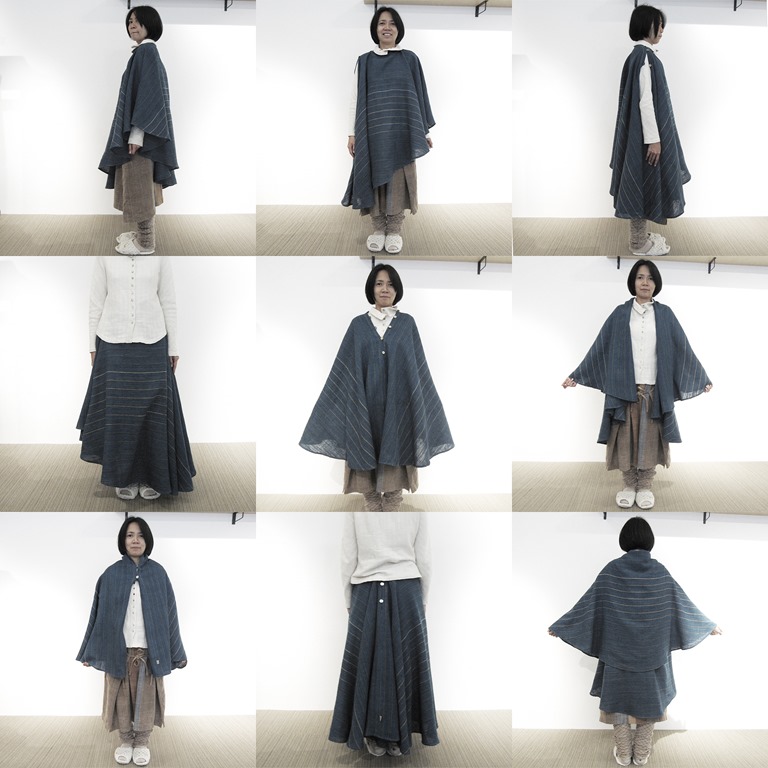 As if this brand weren't cool enough, they even use cloth scraps to make products, including coasters, stuffed animals, and menstrual pads!!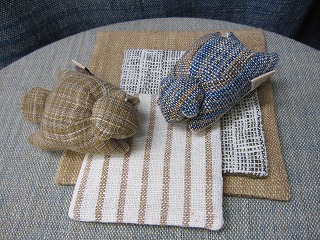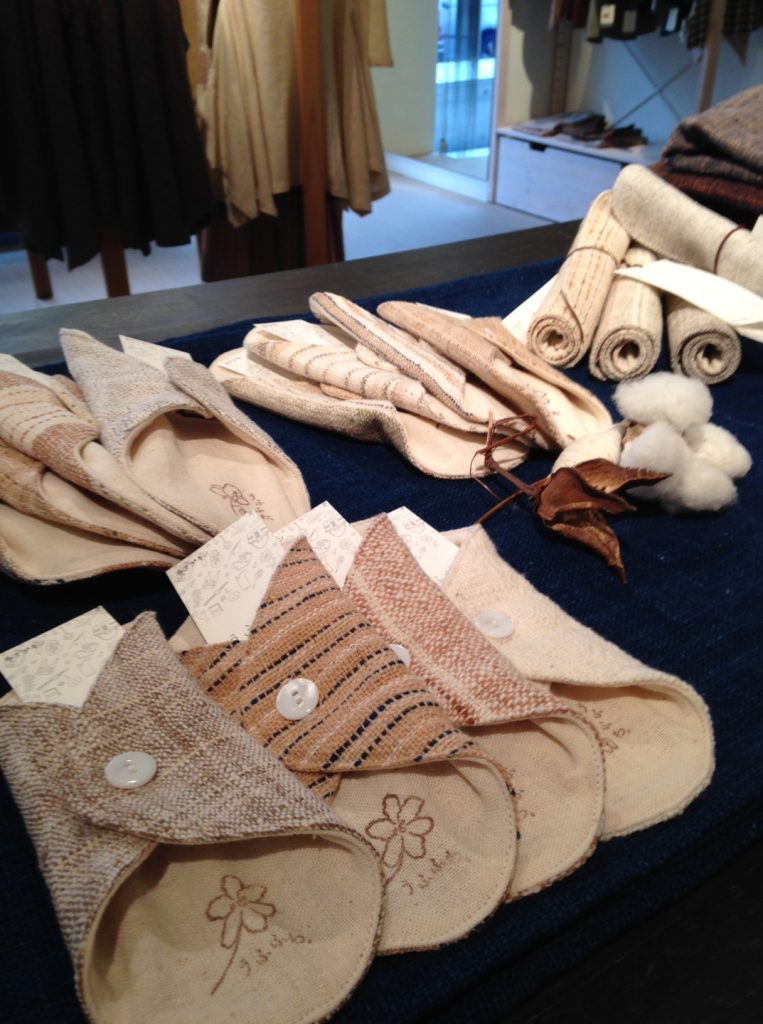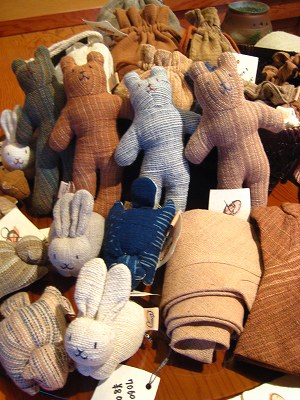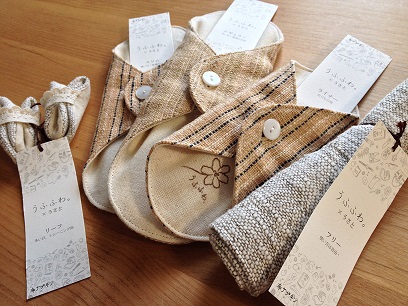 Quality
On top of it all, the clothing looks to be well-made. At the exhibition I went to, I carefully examined absolutely everything, with enough attention that one of the sellers asked if I make clothes (I was very pleased). The clothes drape really well. Many designs are cut on the bias, which is complicated and requires advanced sewing and design skills. I don't know if I've ever seen a commercially-produced garment that was cut on the bias.
There are no raw edges, every seam is flat-felled. This is another technique that is a sign of quality. Flat-felling takes at least twice as much time per seam, requires more skill, and makes the garment more durable. You can see flat-felled and welted seams on some jeans. It's not done in fast fashion because it takes too long.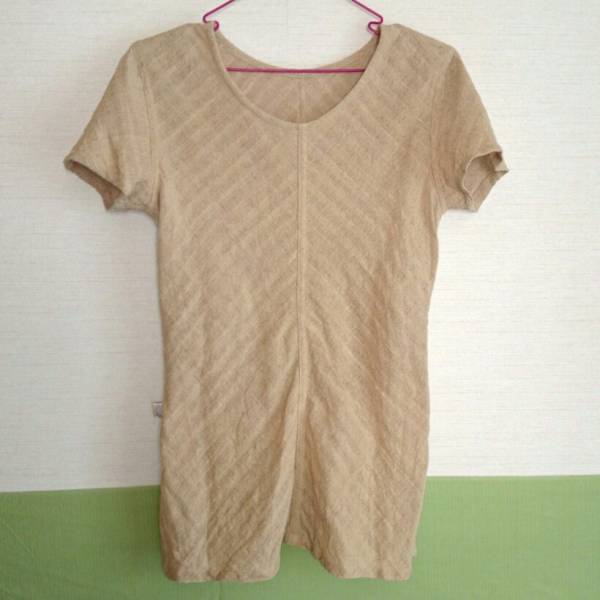 Some garments have hidden button plackets, another design detail that is labor- and time- intensive, but creates a great finish.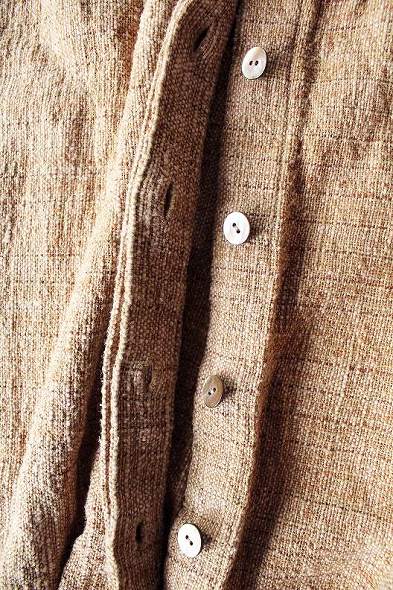 Pockets are lined with the same material as the garment, which is a detail I appreciate.
Lookbook
Now for the lookbook! Here are a bunch of Usaato clothes. I gathered the photos from various places online, including Usaato's website and blog, and people selling used Usaato garments on various Japanese websites.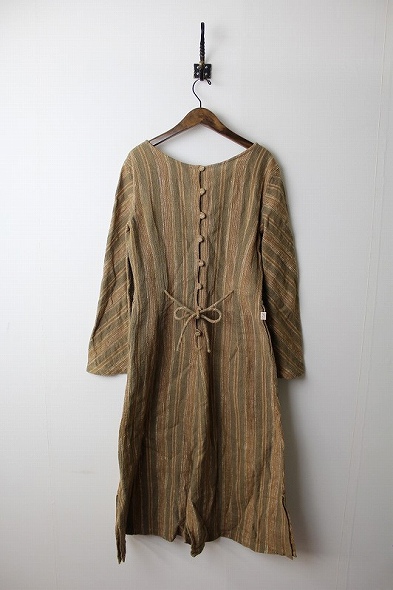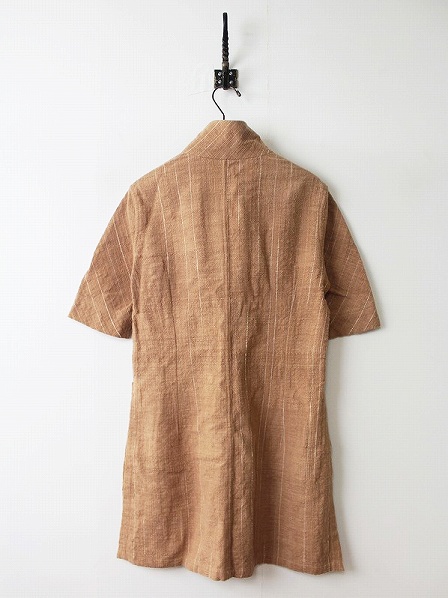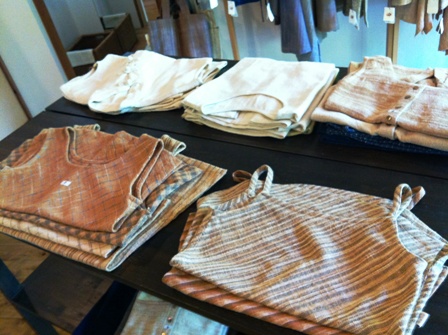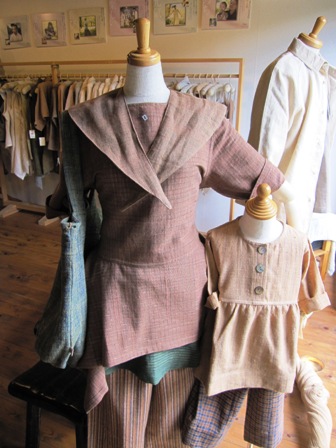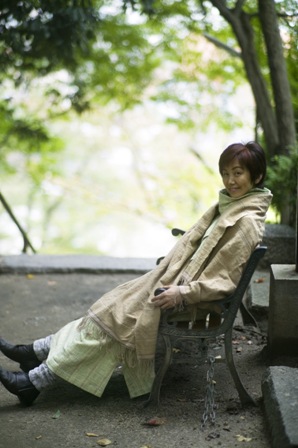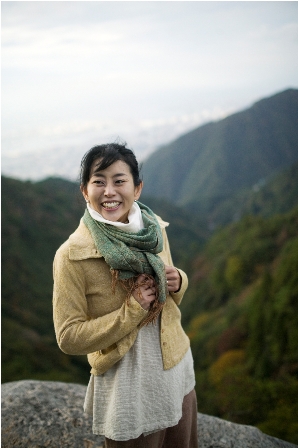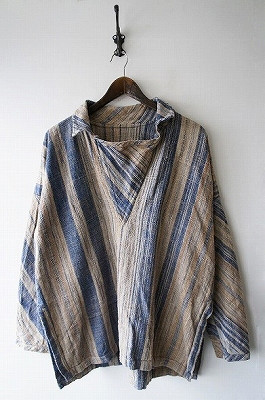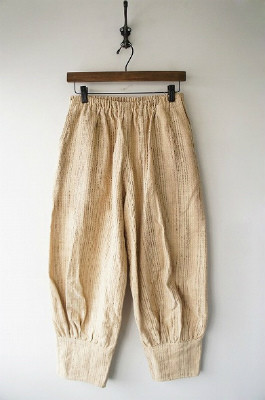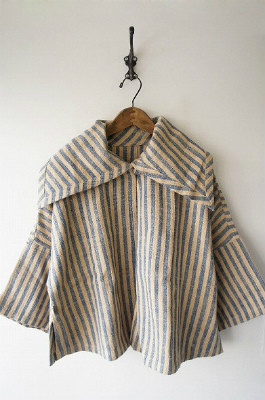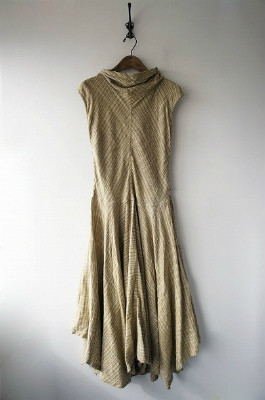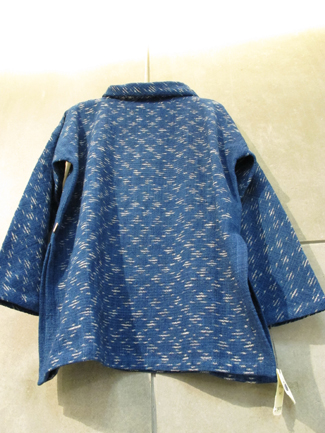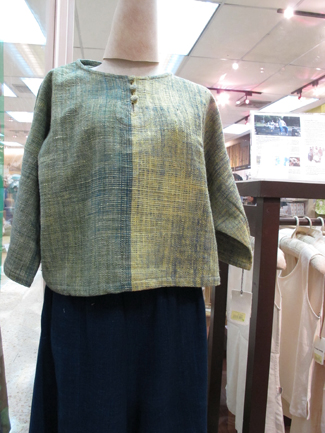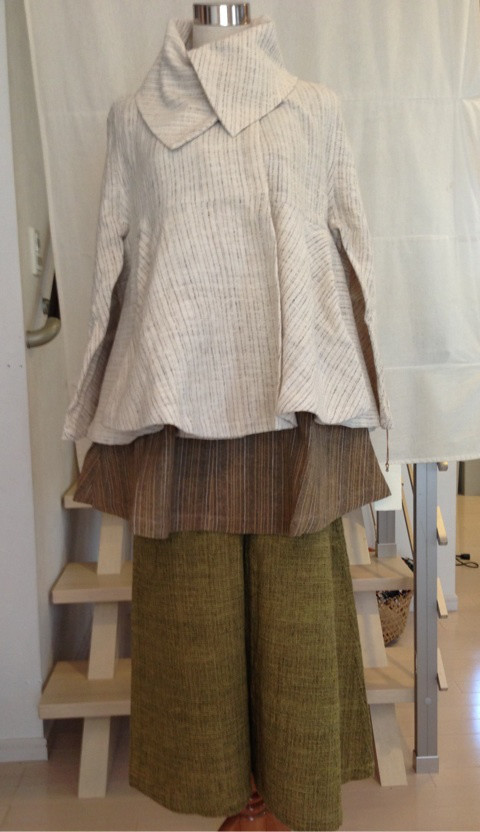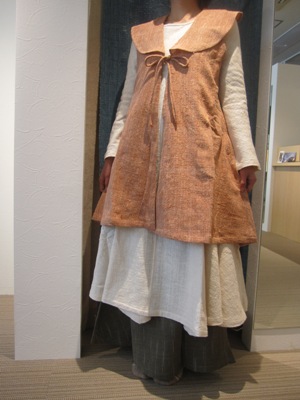 Cost
The one thing I'm concerned about is the price. I'm sure this isn't a common complaint, but everything seems too cheap. Usaato tops are $85-200, and bottoms are $100-200. I bet you're thinking "Man, that's way too expensive for some pants."
But think of it the other way. The thread was spun by hand and dyed by hand using natural dyes and techniques. The fabric was woven by hand. The garments are sewn by hand (using a machine). How many hours did all that take? What would you value a garment at if you had made it entirely by hand? How much are these workers getting paid? Is it a fair wage? I would expect a yard of handwoven, naturally-dyed fabric to cost at least $100. But Usaato also has garment construction, shipping, and retail store costs.
Maybe the company is barely scraping by (although it's been around for ~10 years). Maybe Usaato is a nonprofit and gets donations. Maybe a living wage in rural Thailand is really small. Maybe Japanese clothing brands have small profit margins compared to US clothing brands.
I don't know. It seems too good to be true. However, Usaato does feel pressure to lower their prices. One of their blog posts acknowledged that their clothes are a lot more expensive than normal clothes (in Japan). But it seems like they are undervaluing their products.
So I hope you've enjoyed learning about this awesome brand! If they're ever in your area, you should definitely check them out. In the past, Usaato has held exhibitions in the Bay Area, Sacramento, Washington DC, and NYC, and of course all over Japan. Looking at their clothes might change how you see fast fashion.