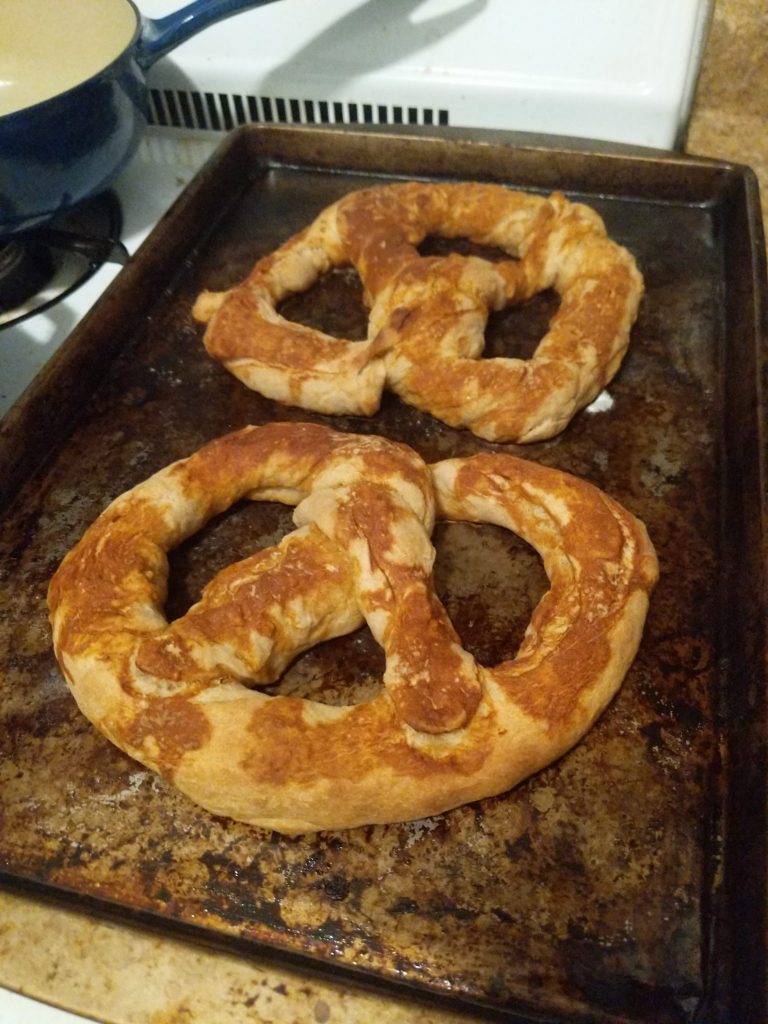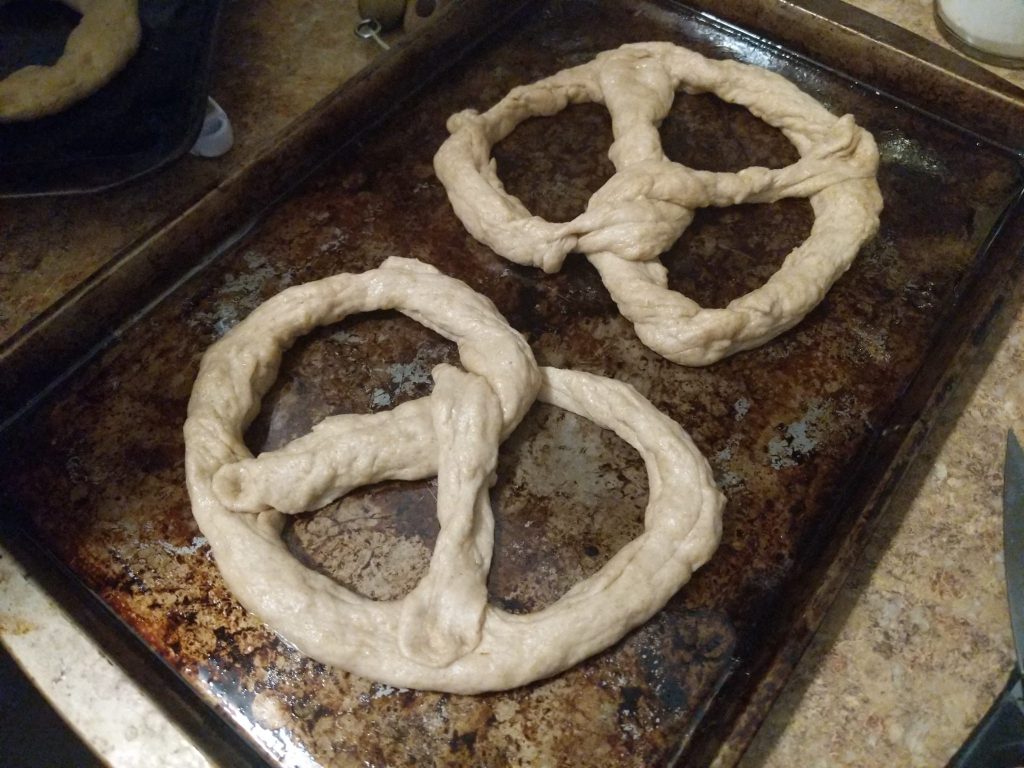 Here's the recipe (makes 4 pretzels):
240g (1 cup) milk
3g (1 tsp) yeast
32g (1/6 cup) sugar
28g (2T) butter
6g (1 tsp) salt
370g flour
Heat the milk, butter, and sugar in the microwave until warm (~1.5 min), and mix until butter is melted and sugar is dissolved. Let it cool to 95F (important so that the yeast doesn't die), then add the yeast. Mix the dry ingredients and then add the wet ingredients. Knead. Let the dough rise for an hour. Divide the dough into four. Roll each into a rope about ~36in long (this was really hard) and attempt to make it into a pretzel.
Boil 4.5 cups (1080g) of water and add 60g (1/4 cup) of baking soda. Boil each pretzel for 20 seconds. Sprinkle pretzels with coarse salt.
Bake for 8 min at 450F.
If you do this, hopefully your pretzels will turn out better than ours. We skipped the baking soda bath (and instead just brushed baking soda water on them) and it didn't turn out quite right. I think it's probably important. Good luck.