Sibling C and I have been working on the red and white bowtie quilt project. I finally finished sewing all the seams back together (although a second look-through showed that my initial standard for "good" may have been too low).
I assembled the back panel from some coordinating and some scrap fabrics. The brown floral fabric I mentioned in the last post is actually a large amount (maybe enough to make a dress), so I didn't want to use it if possible. The tradeoff is that I had to do more piecing.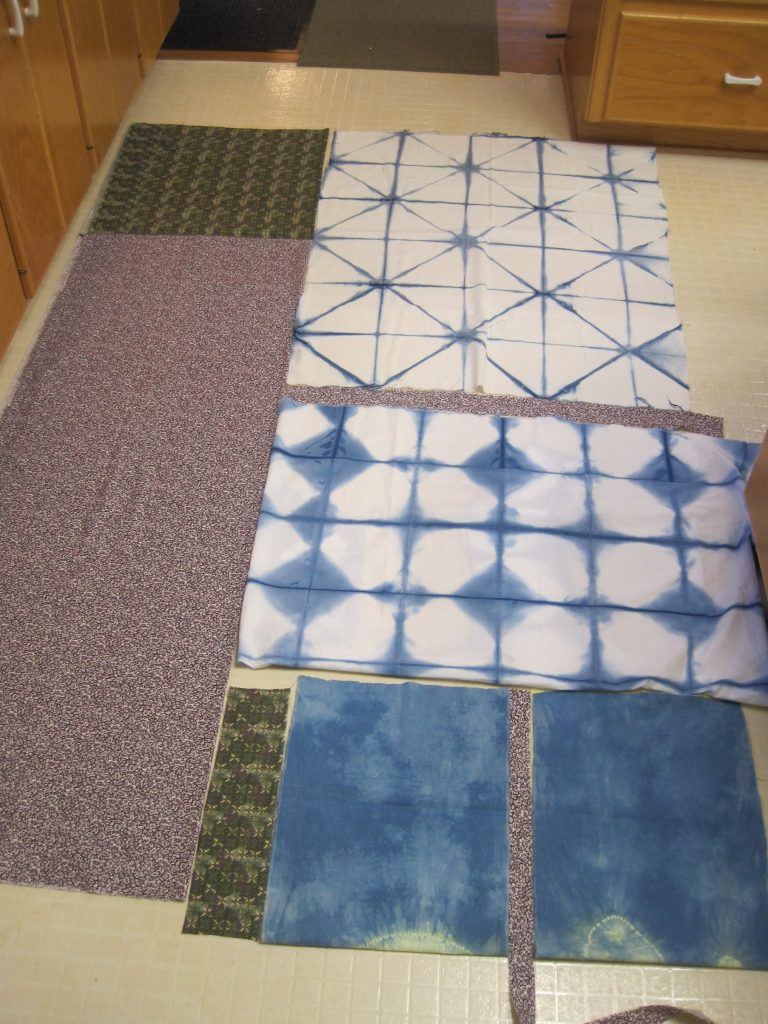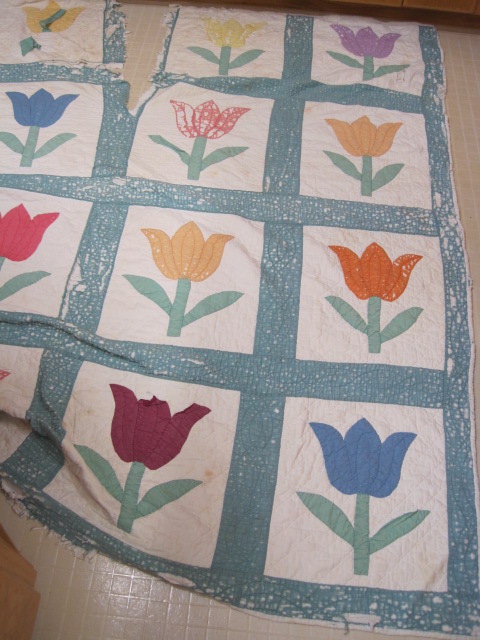 I bought a lovely but worn hand-sewn quilt from eBay to use as filling for this new quilt. Reusing an old quilt like this used to be more common, when fabric and batting was more valuable. Old blankets or sheets, for a lightweight quilt, can be used as well. Search on eBay using the keyword "damage" or "damaged" to find good quilt or blanket candidates.
The old quilt needed some repairs to make it useable. Sibling C and I sewed up that big rip and padded thin areas with scraps of cotton batting.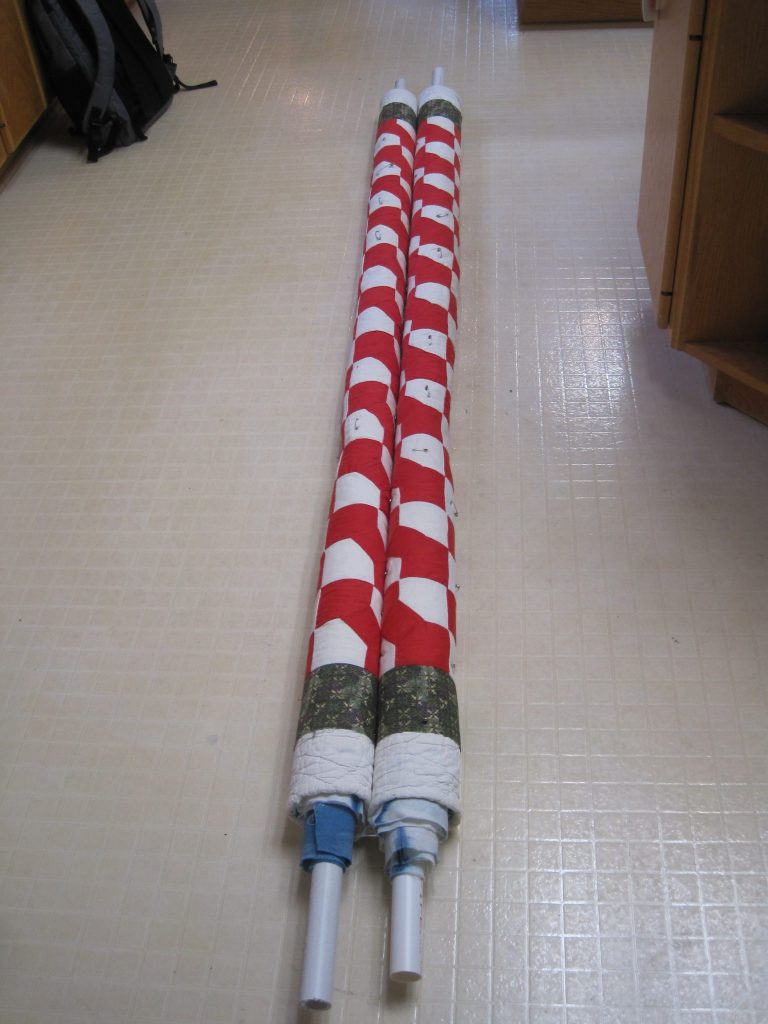 We're in the quilting stage right now. The quilting pattern is pretty simple, just outlining the red bowties.
Since this quilt is pretty large (maybe 70″ x 78″) we used a special setup to get the excess fabric out of the way when working on it.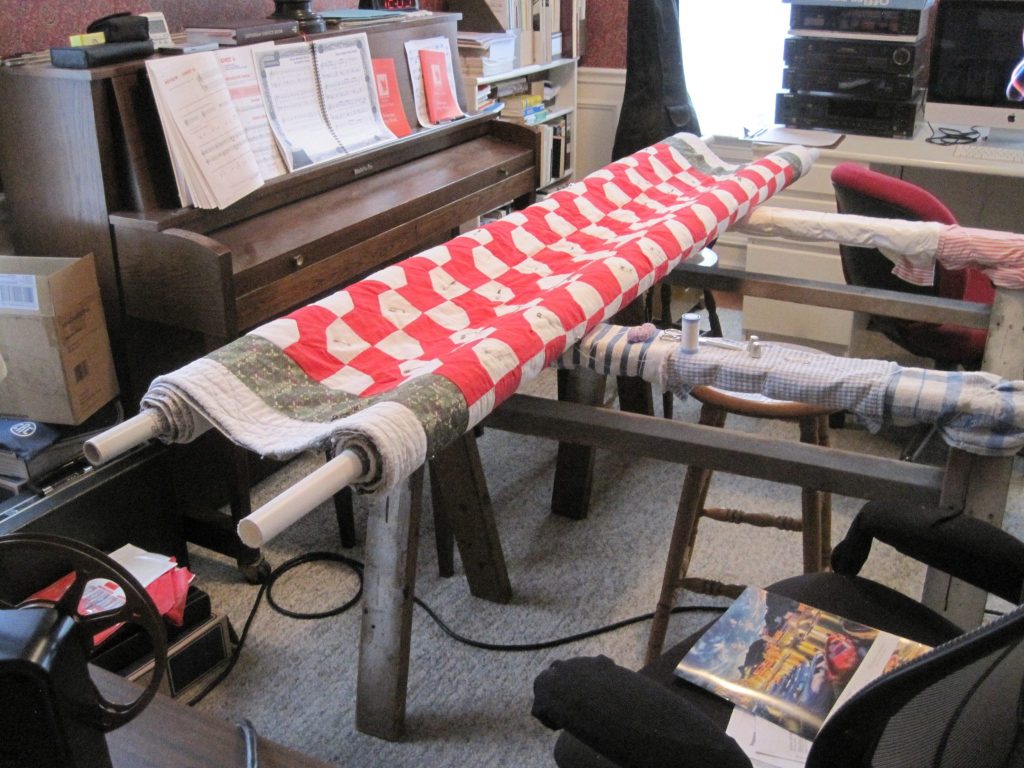 Still a lot of quilting left!