To use up some leftover ricotta, I combined the ideas and instructions from Cook's Illustrated's spinach gnudi and a revision of their ricotta gnocchi.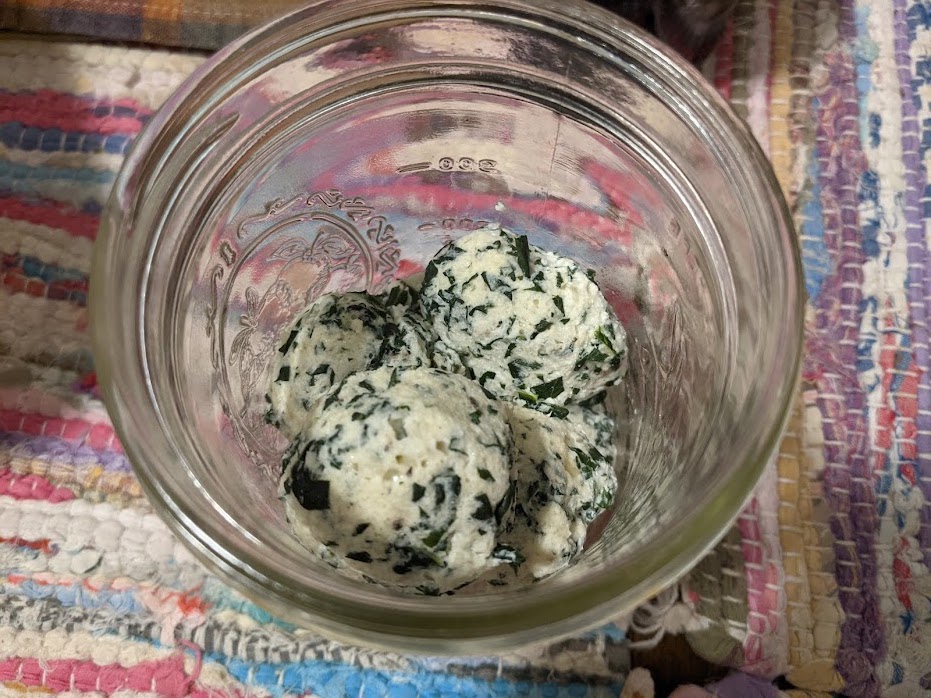 Gnocchi
16 oz ricotta
1/2 cup bread crumbs (panko preferred)
1/2 cup grated parmesan or other aged, salty, hard cheese of that sort
1-2 Tablespoons flour
1 egg
pepper
salt
(optional) 2 Tablspoons fresh minced basil or some dry basil
(optional) 1 bunch of kale or spinach or other green
Remove liquid from ricotta. Can strain overnight in a mesh strainer or cheesecloth. Fast way: spread in a thin layer on a kitchen towel (smooth weave, not terrycloth) for 10 min.
If using greens, blanch, squeeze very dry, and chop finely.
Mix all ingredients. Let rest for 15 min in the fridge (cool temps makes the dough stiffer, apparently desirable so it doesn't fall apart when cooked). Dough should be tacky and stick together.
Form into balls (~1 TB each) — scoop and roll method or log and cut method recommended. Boil 2-4 min, until the gnocchi float.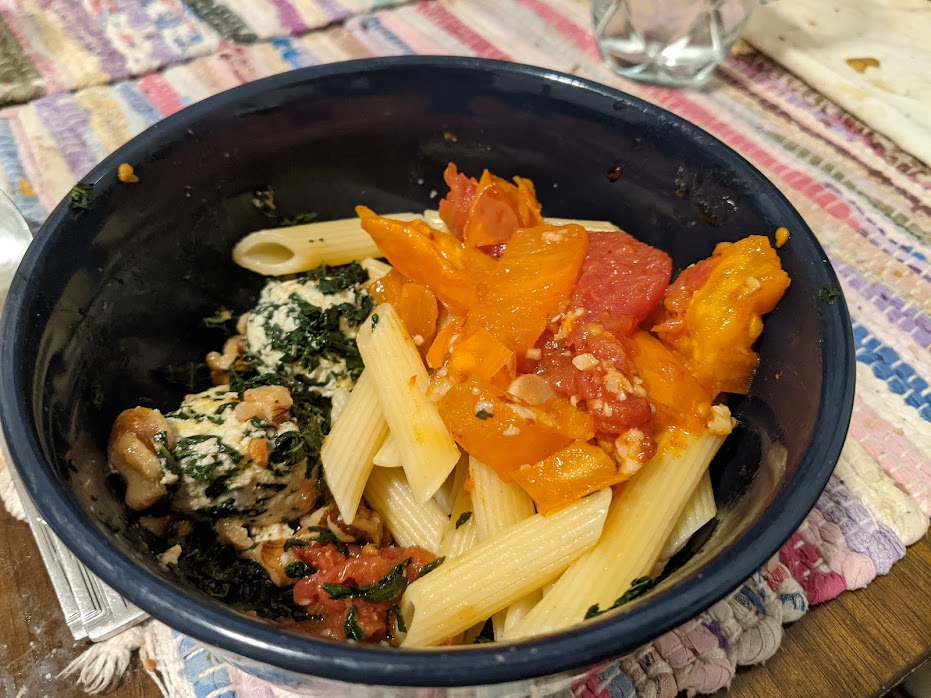 Sauce ideas:
Classic browned butter with sage, shallots, and lemon juice. Brown butter in a pan (should smell nutty). Remove from heat and add other ingredients, lemon last so other items can cook in residual heat.
Tomato confit. Cook garlic in butter. Add large-diced tomatoes or halved cherry tomatoes, salt, red chili flakes, and a splash of vinegar. Cook until tomatoes are "wilted". Top with fresh basil and grated parmesan.