J and I moved to New York earlier this year (not a great time, I know). I was here alone for a few months, so I had the opportunity to expand my home furnishings collection! I think J and I might have different aesthetic tastes 🙂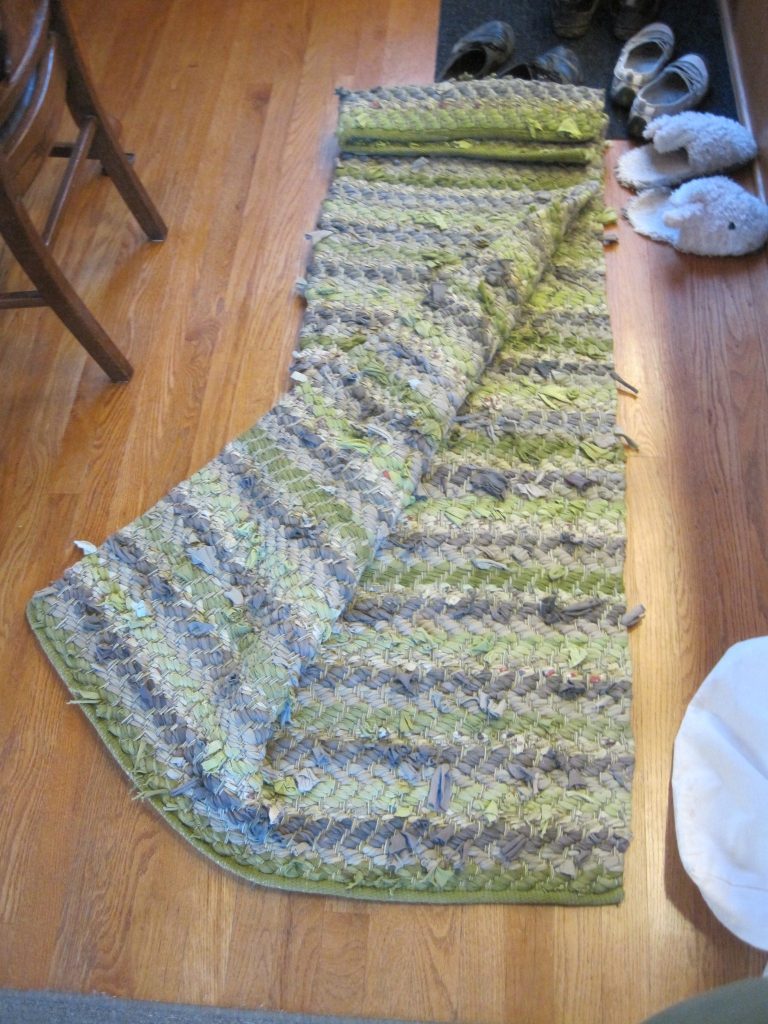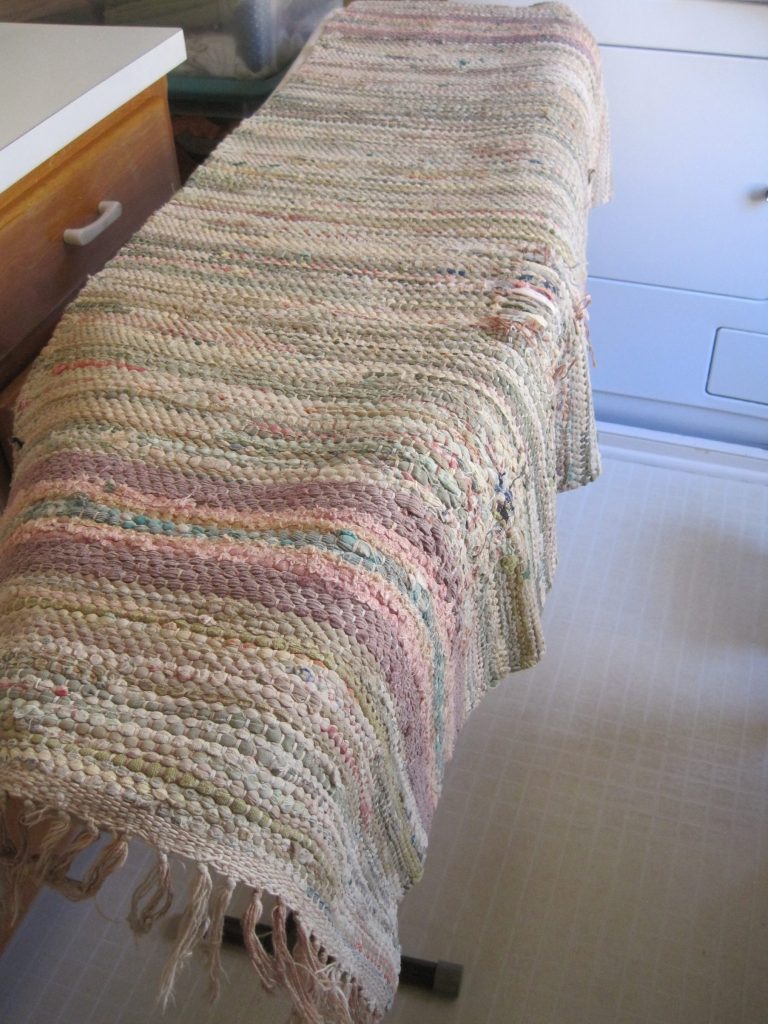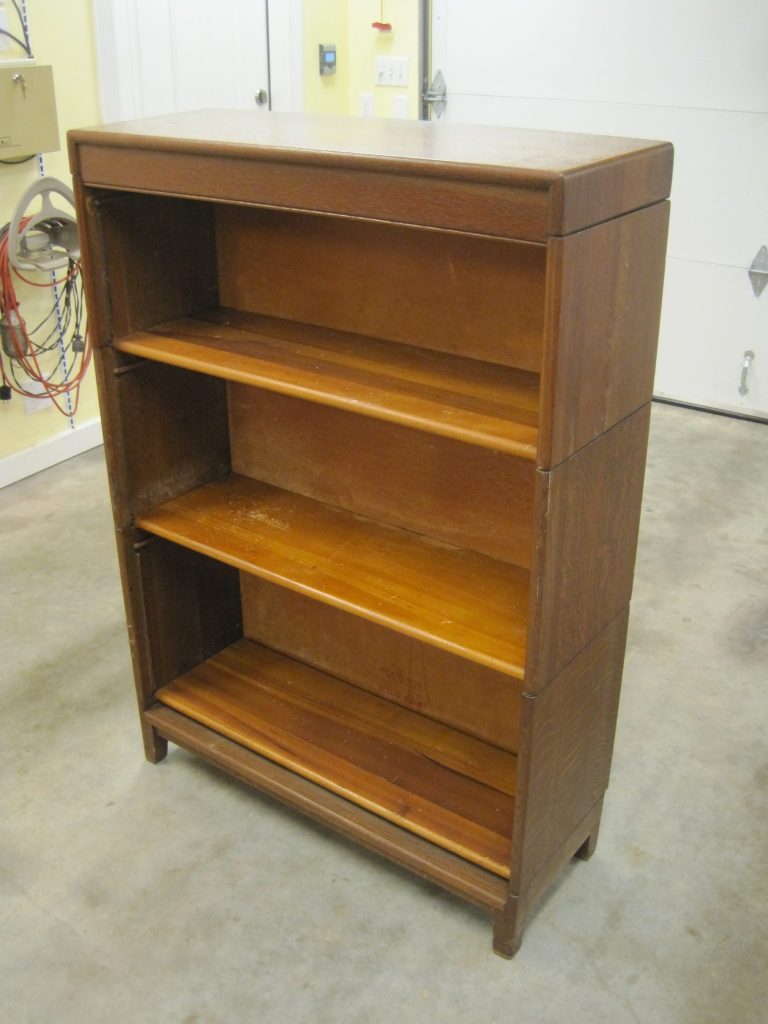 This bookcase (13″ Gunn sectional bookcase) was made by Gunn Furniture Co. in Grand Rapids, Michigan. The manufacturing information includes two patent dates, Dec 5, 1899 and Jan 1, 1901.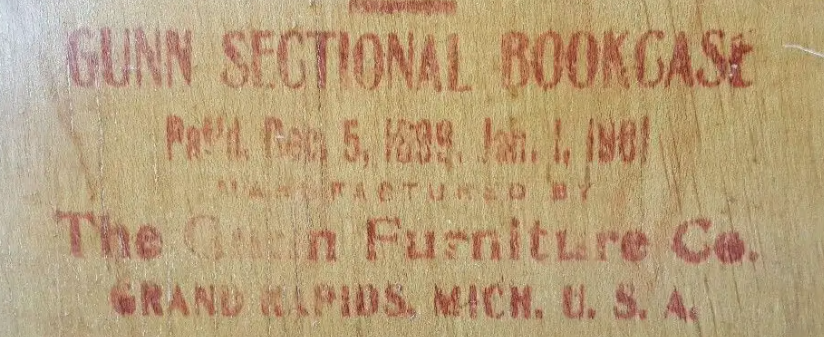 This is the 1901 patent, for "knockdown" furniture. I couldn't find the 1899 patent (My mom later identified it as this patent. When issued, it was not shown as assigned to any company and the Gunn company may have licensed rights or bought the patent later). It would seem that this bookcase was made between 1901 and 1905, when the furniture company was granted an updated bookcase patent.
The top, base, and side panels are oak – according to other sites, quarter-sawn tiger oak, which was particularly popular in the Arts and Crafts movement (1880-1920, so this bookcase fits right in).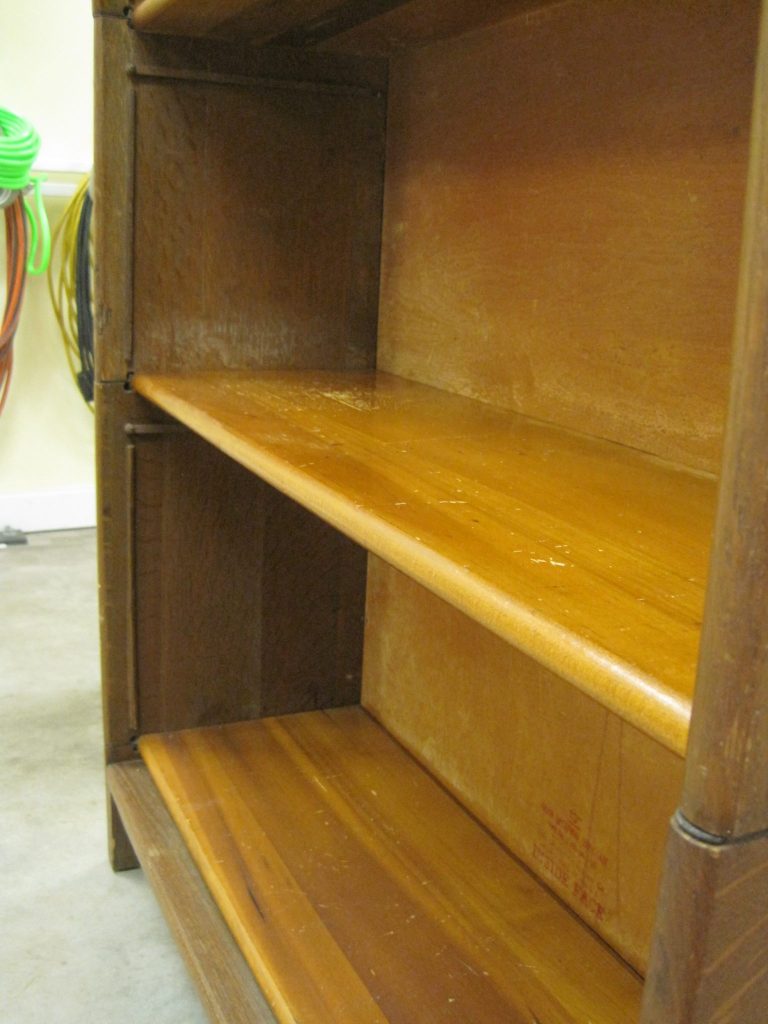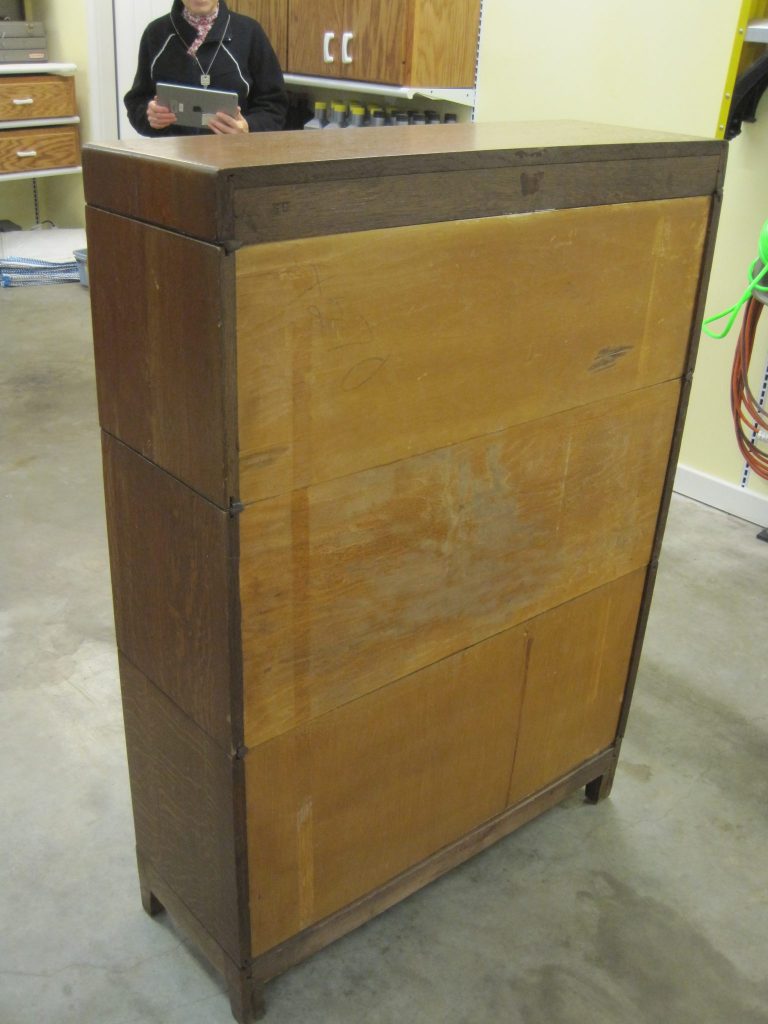 The bookcase was in quite bad shape when I got it. Besides re-gluing the plywood and cleaning off lots of spider webs, my dad doweled and glued a split side panel. I disguised some dings in the finish by staining the wood, and tried to fill in chipped areas in the varnish by redissolving it with a solvent and painting it back on, but that didn't work so well.