Our front windows are quite sunny – they face southwest – so I'd hoped to be able to grow some veggies. I planted lots of things, cilantro, peas (for pea shoots), various greens. Peas are the only thing that really took off, and (amazingly, considering they're inside) actually made peas!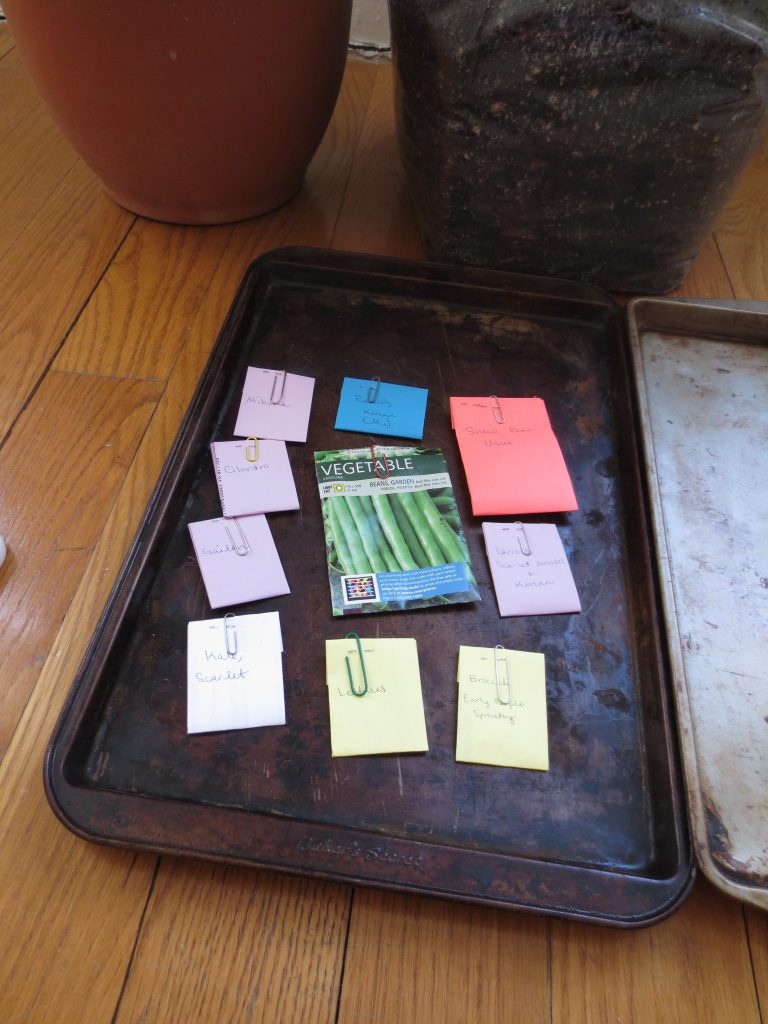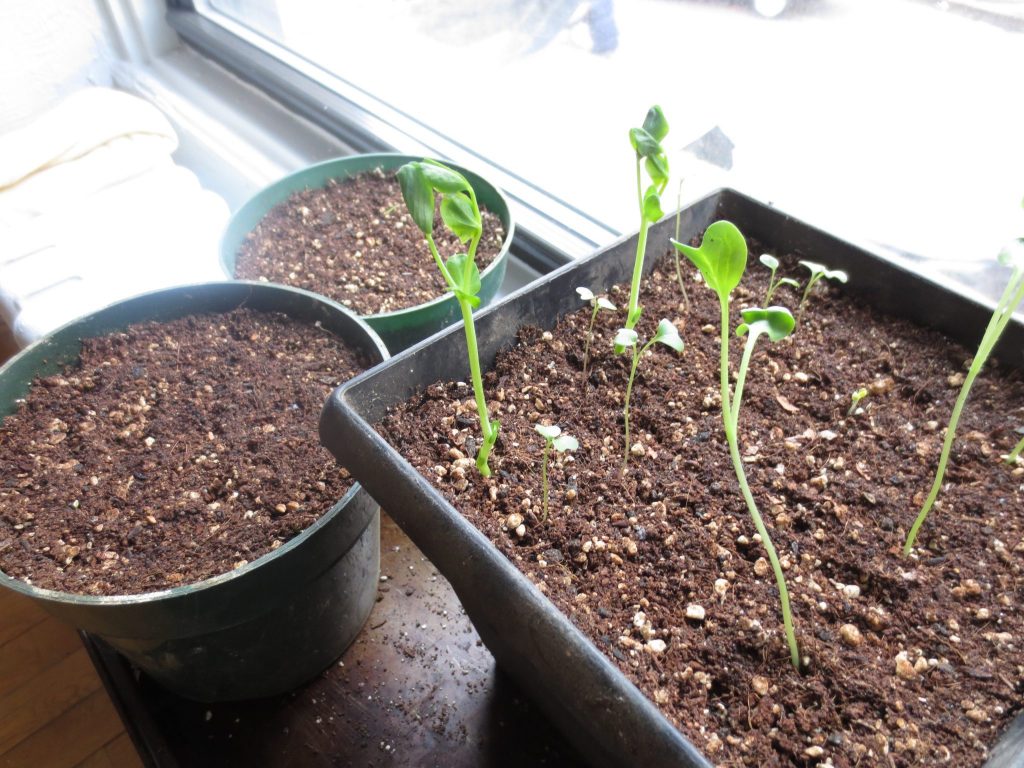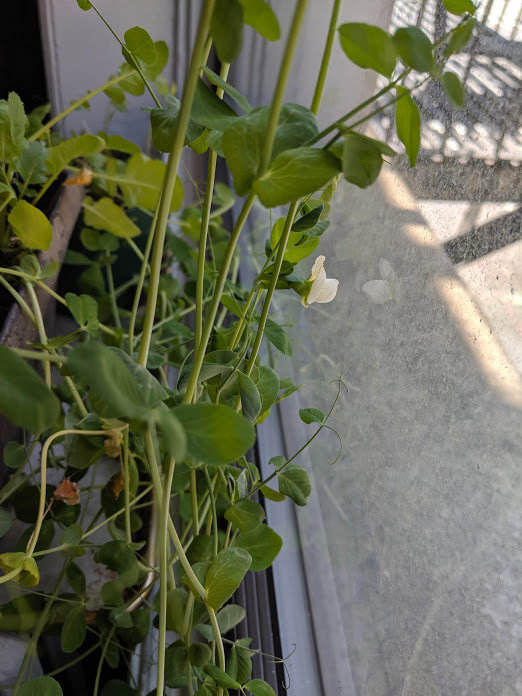 We got a handful of pods from the peas. Maybe I'll save them to plant next year?
I also have a houseplant (Aglaonema) that I got for free! from work. It's doing well. I might expand the houseplant collection. Ferns sound nice 🙂 It's also possible to grow some tropical and more unusual foods indoors (see Growing Tasty Tropical Plants). I'm considering figs.