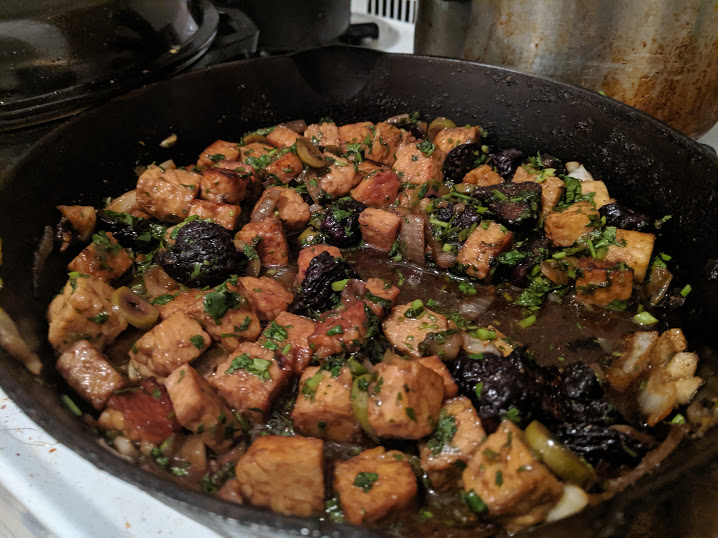 Oil
1 pound chicken or other protein (tempeh, tofu, beef, etc), cut into bite-size pieces
1/2 cup quartered dried figs (about 2 oz)
1/4 cup chopped green olives
1 Tbsp minced garlic
3 Tbsp Marsala or Madeira
2 Tbsp honey
2 Tbsp balsamic vinegar
1/2 tsp ground coriander
1/2 tsp ground cumin
1/4 tsp ground cardamom
1/2 cup chopped cilantro
Brown protein in oil. Add all ingredients except for cilantro. Cook for about 10 minutes until protein is cooked through and figs are plump. Turn off pan and stir in cilantro.
The wine can be substituted with other alcohols. We've used shaoxing cooking wine out of convenience.