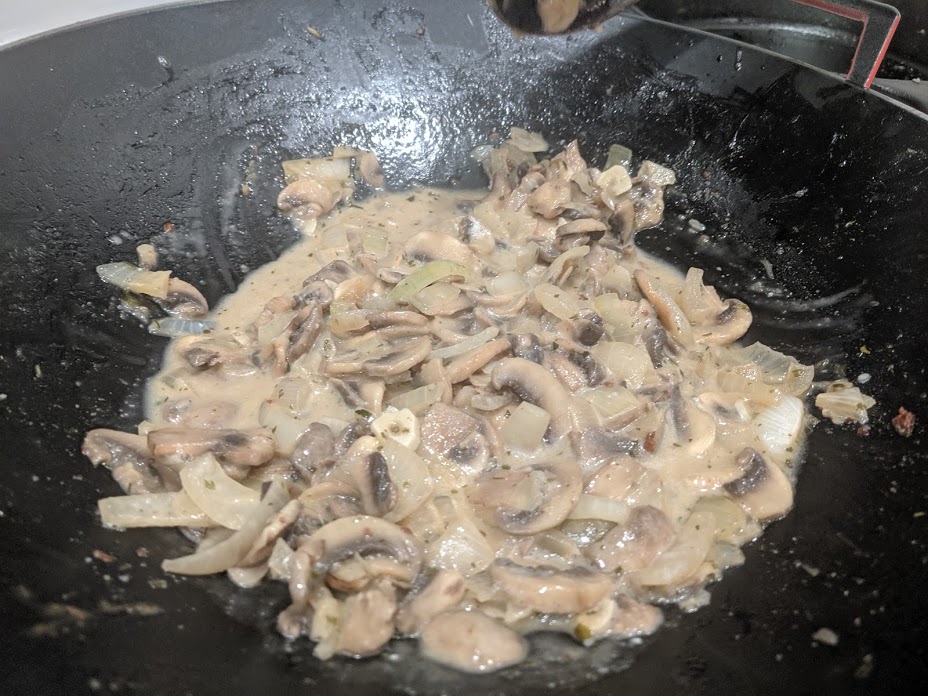 Recipe
3 cups sliced mushrooms
1 yellow onion, chopped
2 cloves garlic, chopped
2 Tablespoons butter
1/2 cup dry white wine
1/4 cup heavy cream
1/2 teaspoon salt
1/2 teaspoon pepper
1/4 teaspoon red pepper
1/4 teaspoon ground coriander
Parsley to taste
Cook onion and garlic in butter until translucent.
Add mushrooms and cook until they release liquid. Add salt and spices.
Add white wine and cream, and reduce by half.
We didn't have cream on hand, so we substituted macadamia nut butter mixed with water, which worked quite well! Macadamia nuts are super oily, so the richness was a good replacement for the cream.