I made a raglan shawl-collar cardigan out of Manos del Uruguay Maxima yarn, in the color "Reindeer". The yarn is very pleasant to work with, but being made out of single-ply merino wool it wears very poorly and gets very pilly.
I was gifted a whole bunch of skeins of the yarn a few years ago for Christmas with the express purpose of making a sweater. But sweaters need to be durable. Also…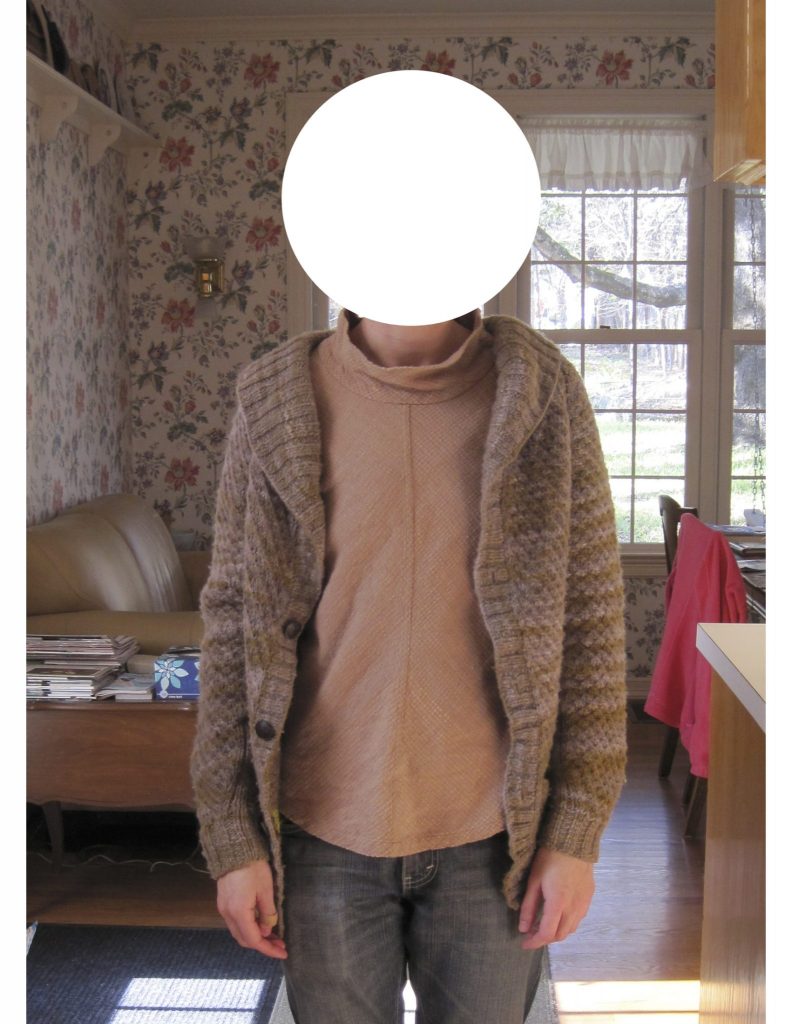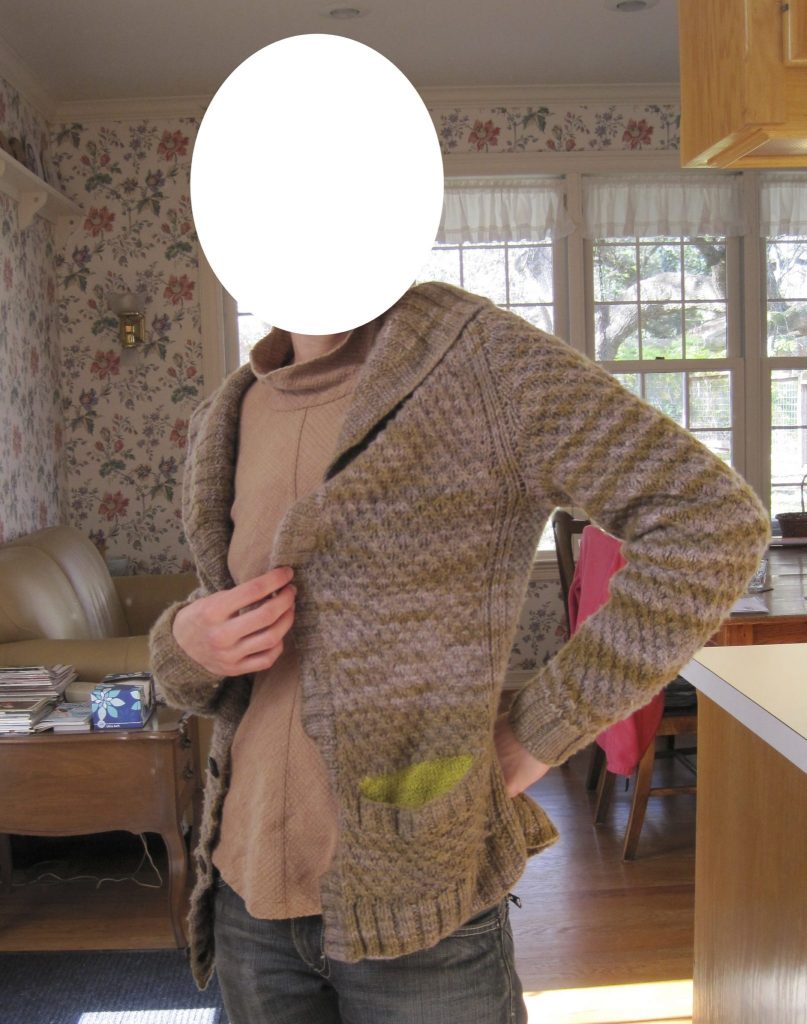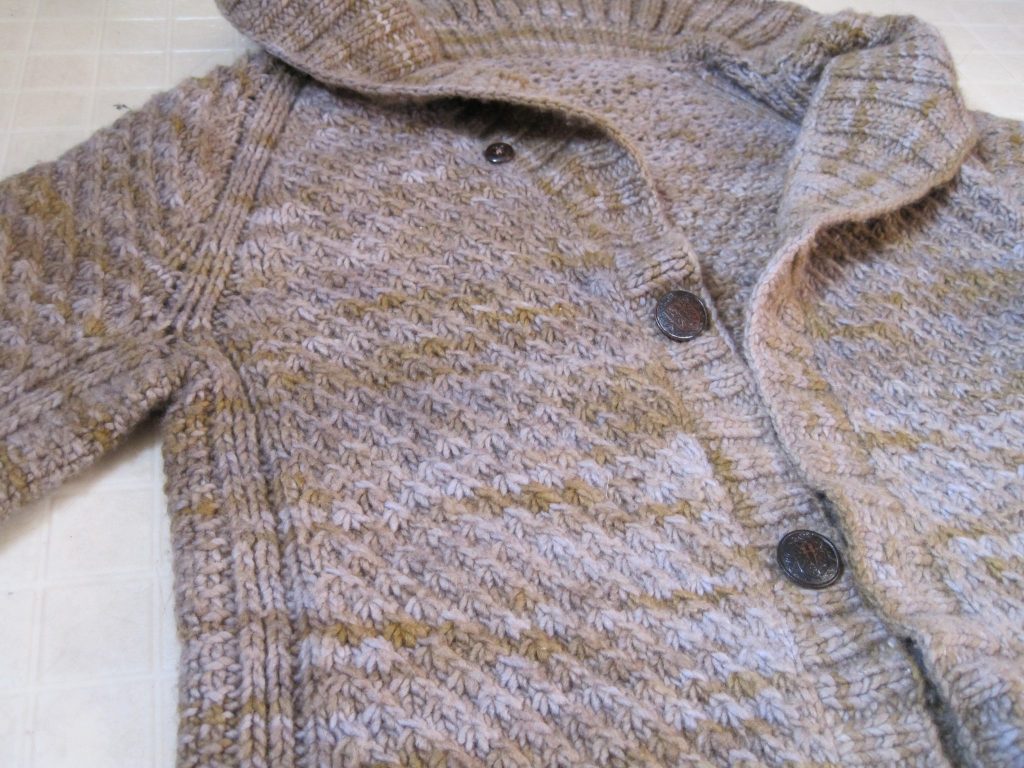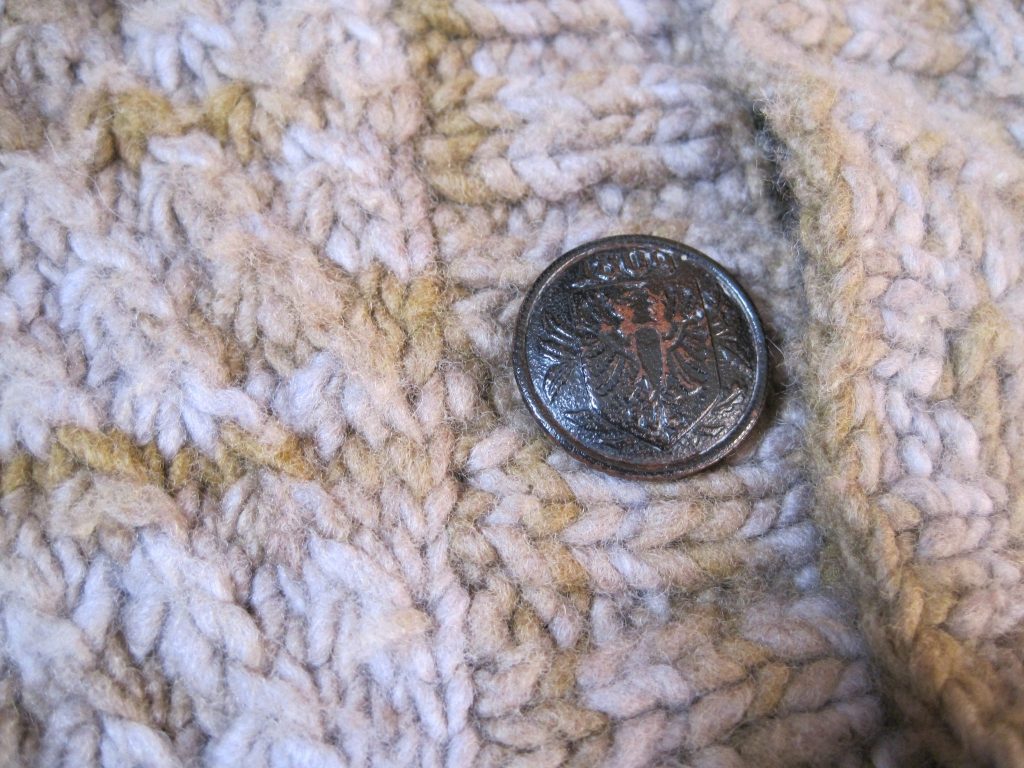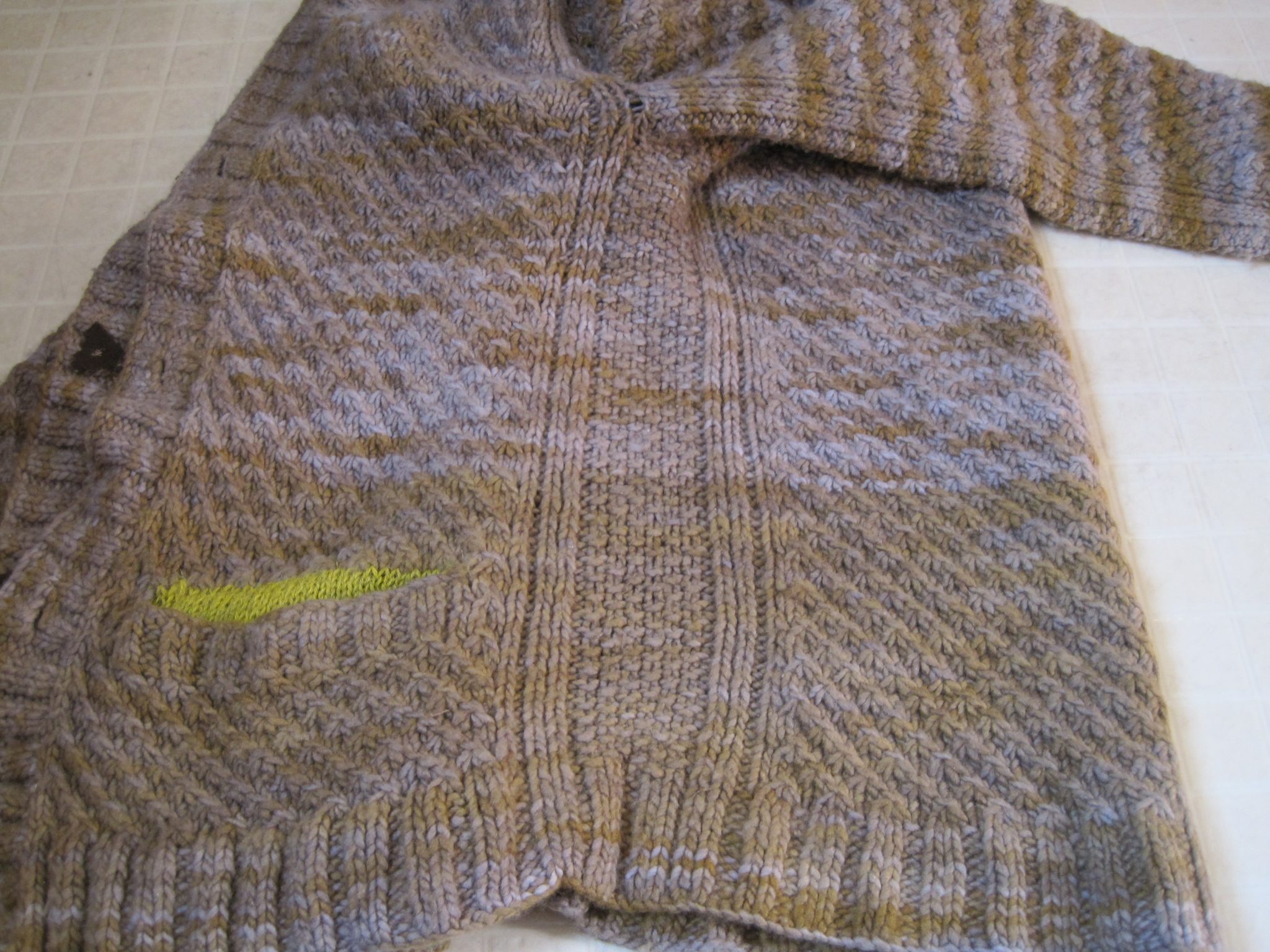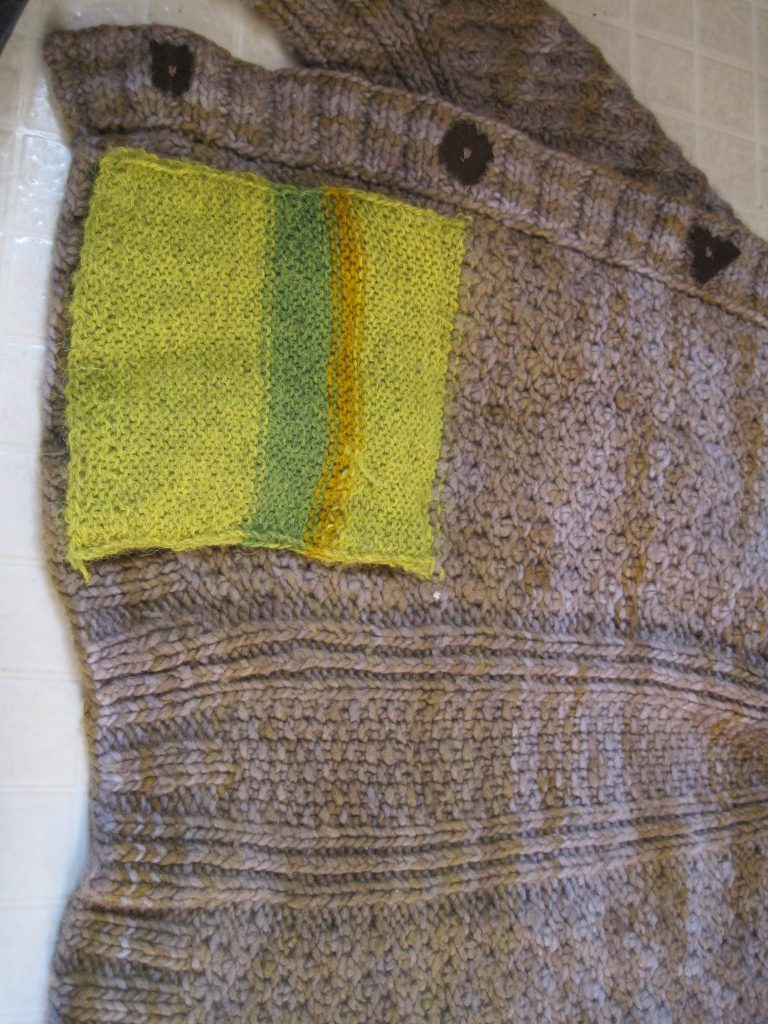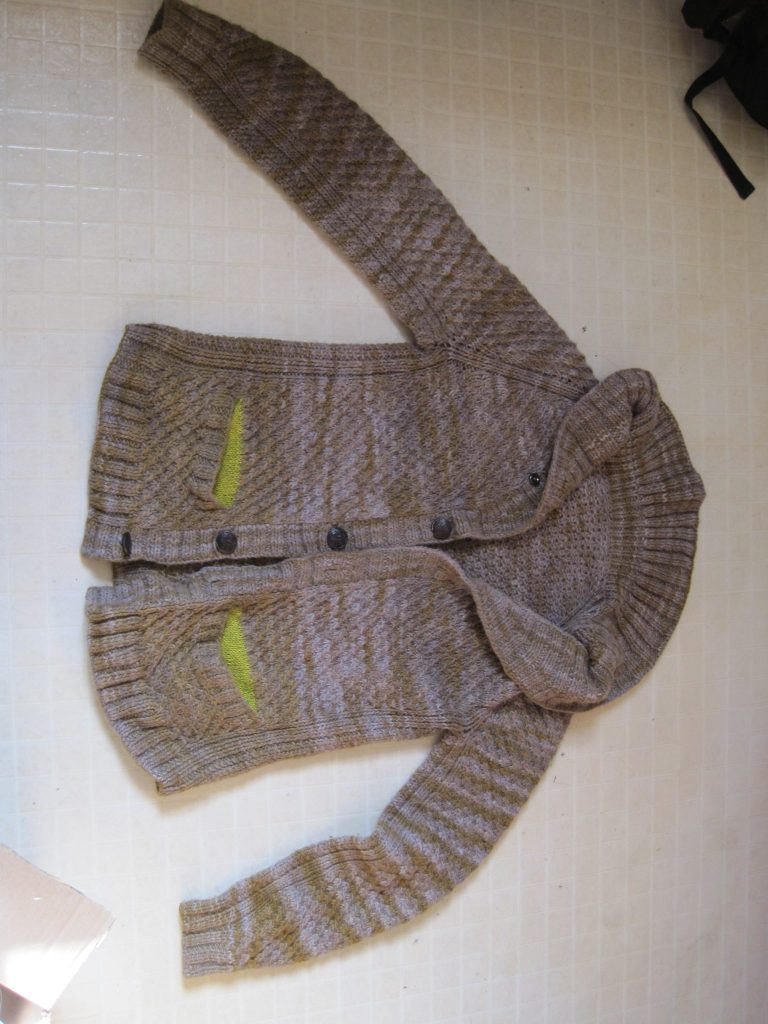 Since fit and material were major problems with the sweater, I decided to take it apart and make new items that would better suit the merino wool.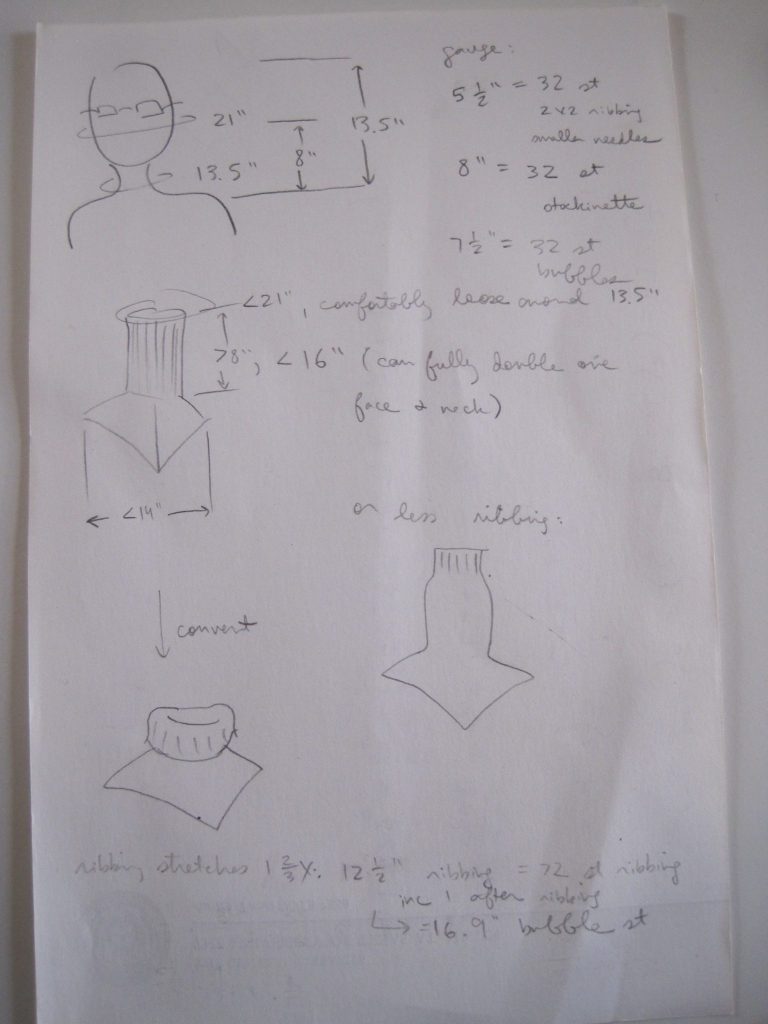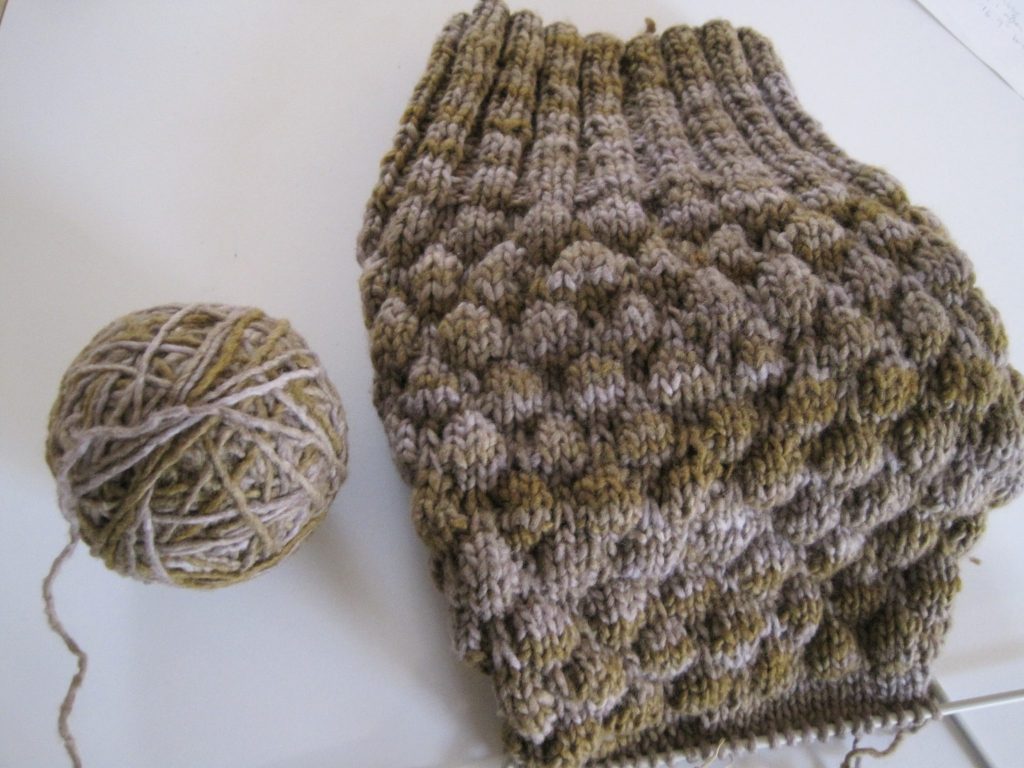 Future projects will include a night cap for sibling C and felted slippers for myself (: