Rag rugs are a great way to reuse clothing that is too worn to wear, repair, or donate. As my mom says, you can always have more rugs! Basically you tear or cut the garments and fabric into strips, then weave, knit, or crochet the strips into a rug. Super easy!
This is a great use for clothes that are too worn to patch and too worn to donate. Any material (cotton, polyester, etc) and any type of cloth (woven, knit) can be used. However, I try to use a single material and type of cloth within a rug. Knits and wovens in particular behave differently.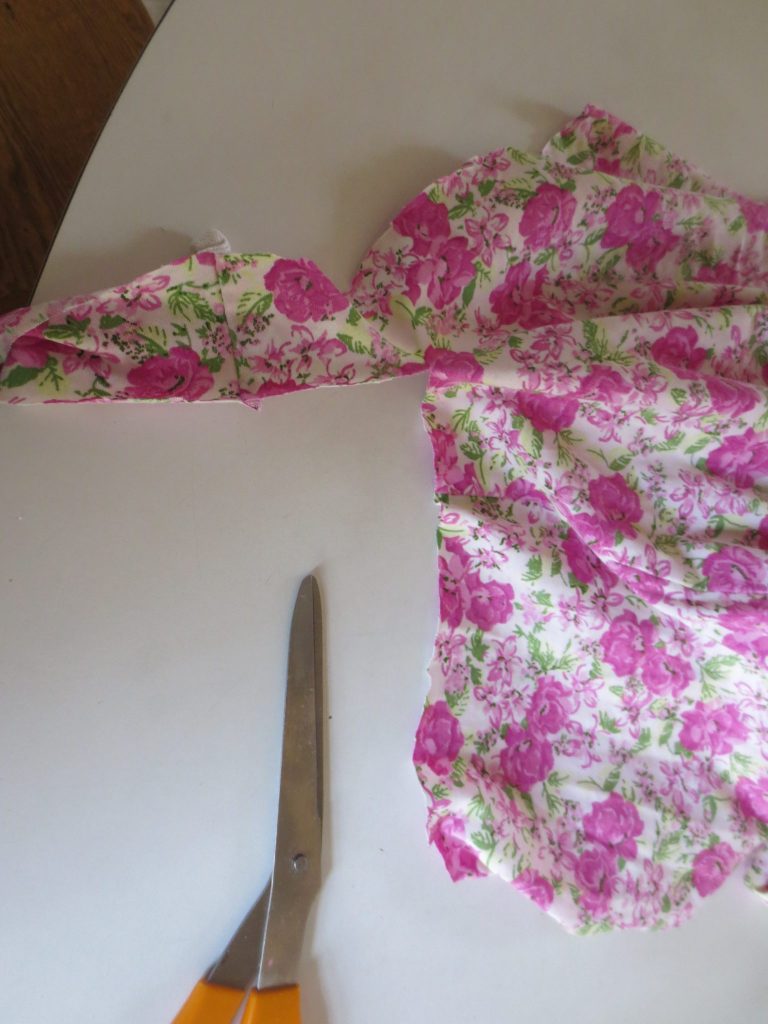 There are a ton of rug-making methods:
A braided way (you can do the same technique using an n-strand braid)
A knit way (using linen stitch)
Crocheting
This is definitely an accessible craft. For the simplest method (braiding), all you need is rag strips! You should try it!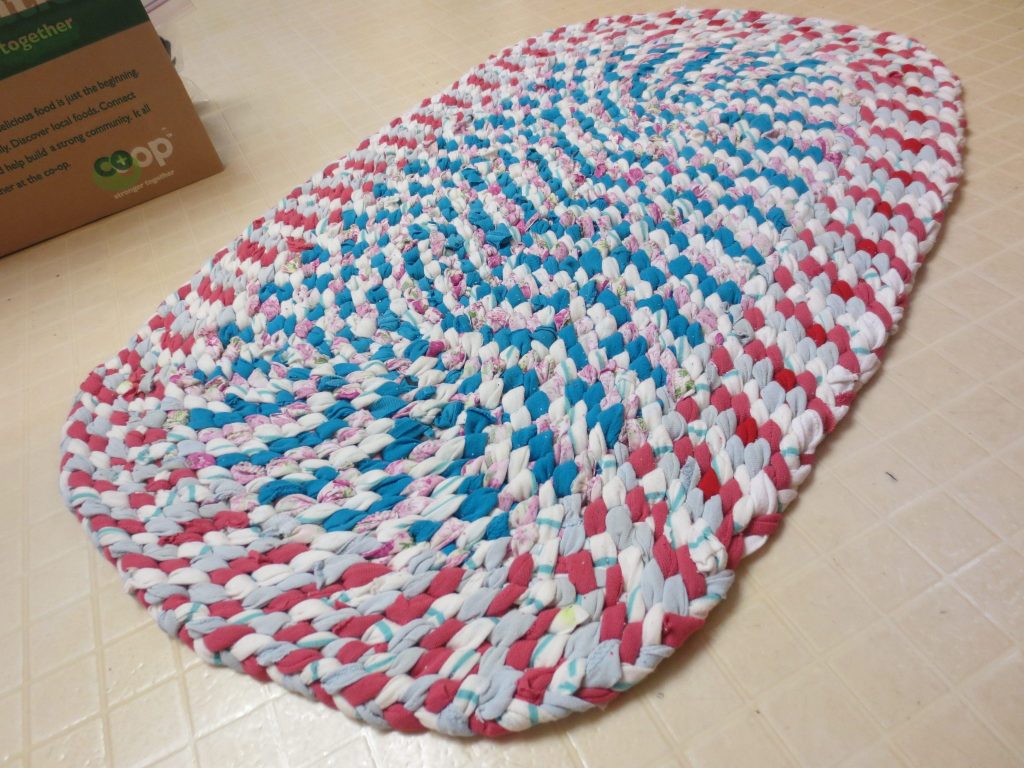 For the rug that I made, I used a child's dress (pink flowered), a robotics t-shirt (turquoise), a scrap of single-knit cloth (pink), an old pajama shirt of Sibling A's (light blue), and part of a fitted sheet (white with turquoise stripes). It ended up way more themed than expected. I'm used to rag rugs looking more mismatched, which is a nice look, too!