My maternal grandparents died several years ago, and my mom and her siblings have been working to clear out the stuff from their house. I specifically asked her to keep an eye out for watches for me, and a recent effort turned up a very nice Bulova that belonged to either my grandmother or my great-grandmother (my grandfather's mother).
I have not been able to verify a manufacture date, but based on styling, it seems to have been made in the late 1940s or 1950s. The watch is mechanical (no batteries to replace!) and must be wound by hand every day. (Newer mechanical watches can be automatic-wind, where the movement of walking or shaking turns a weight that winds the mainspring.)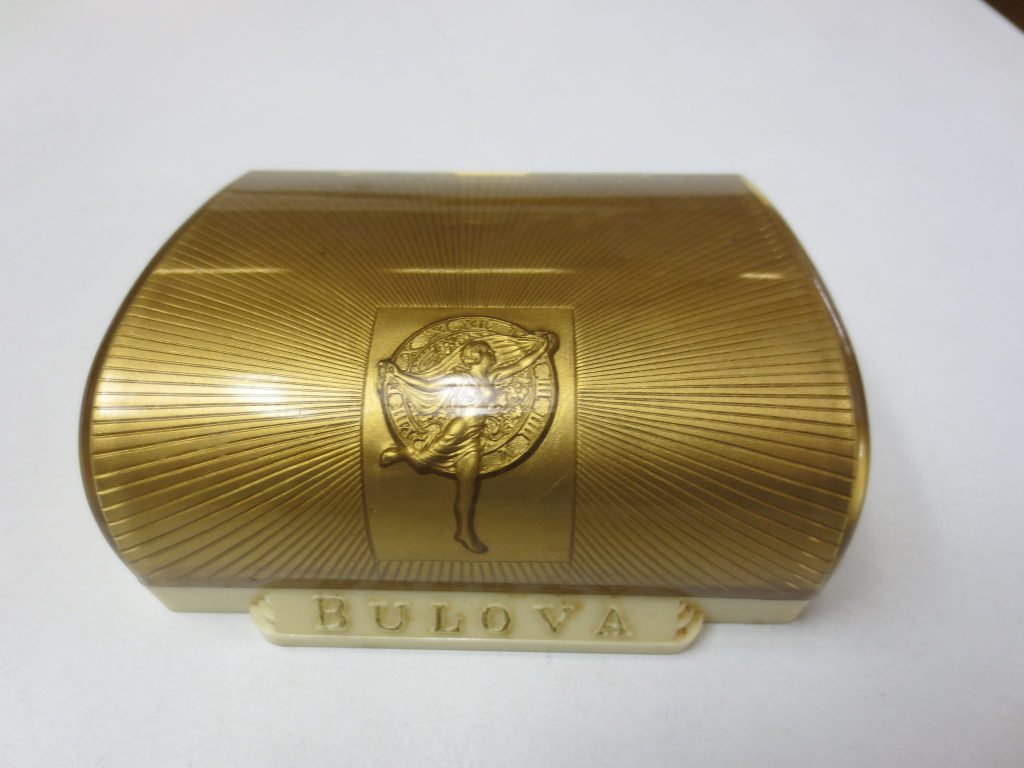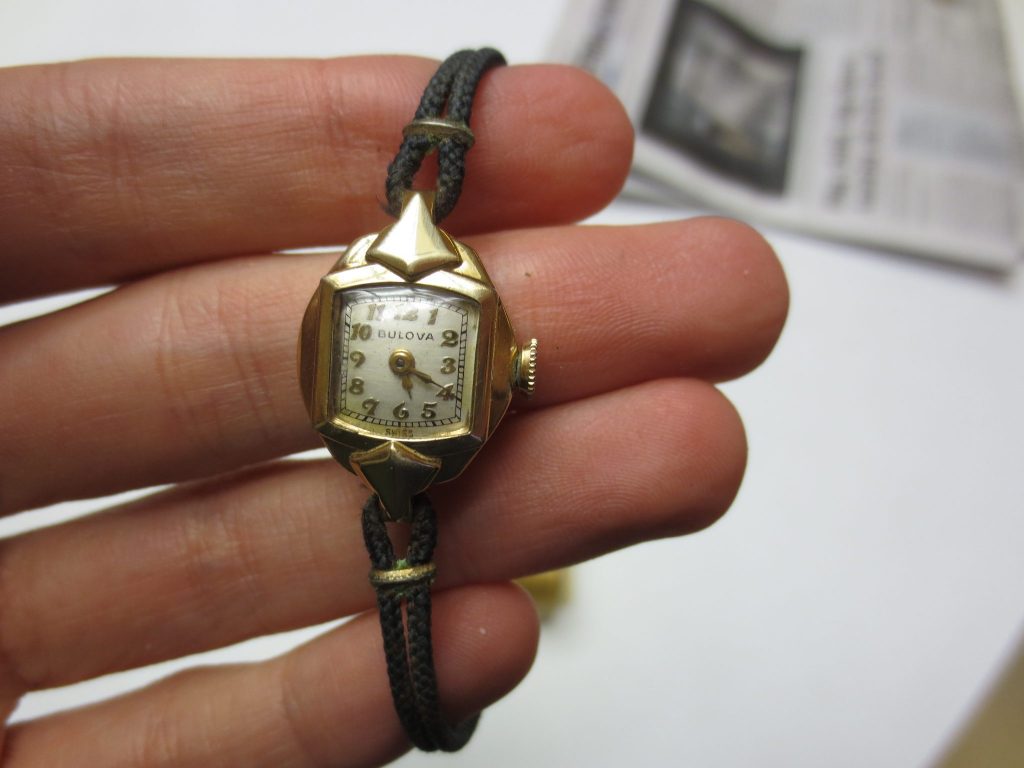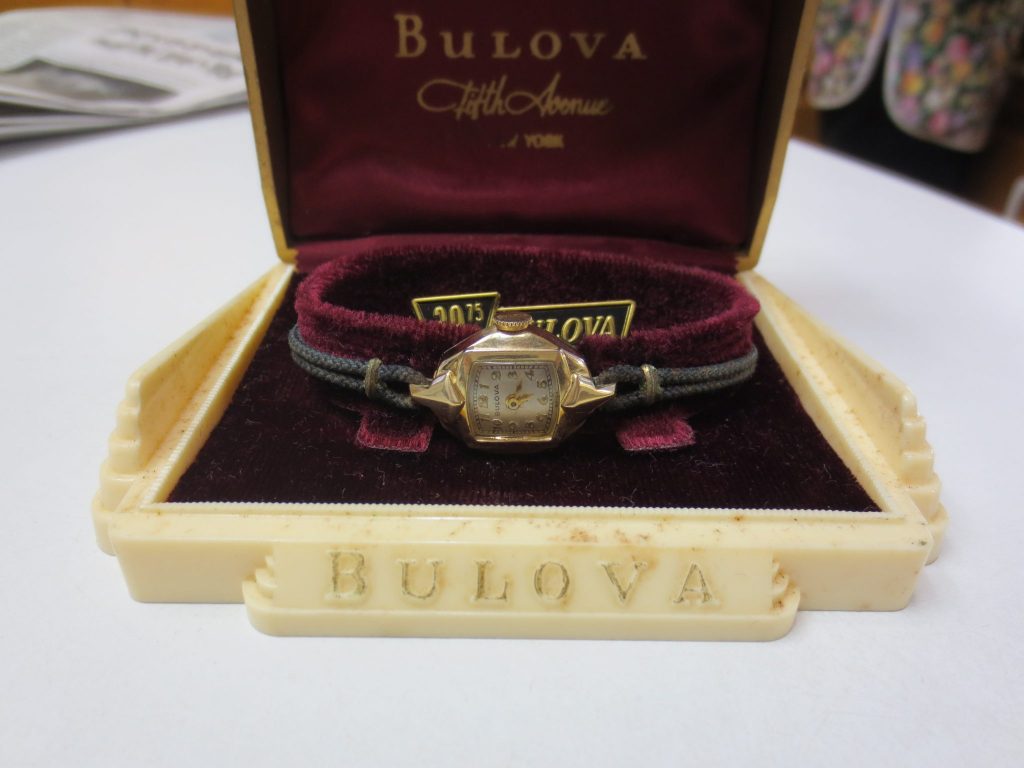 I wish people were better at passing down items as they are needed. Too often, you find out only after your parents or grandparents die that they had an extra set of silverware or dishes or pans, a sewing machine, bedsheets, fabric.