The other day, J and I took a trip to pick up free fruit.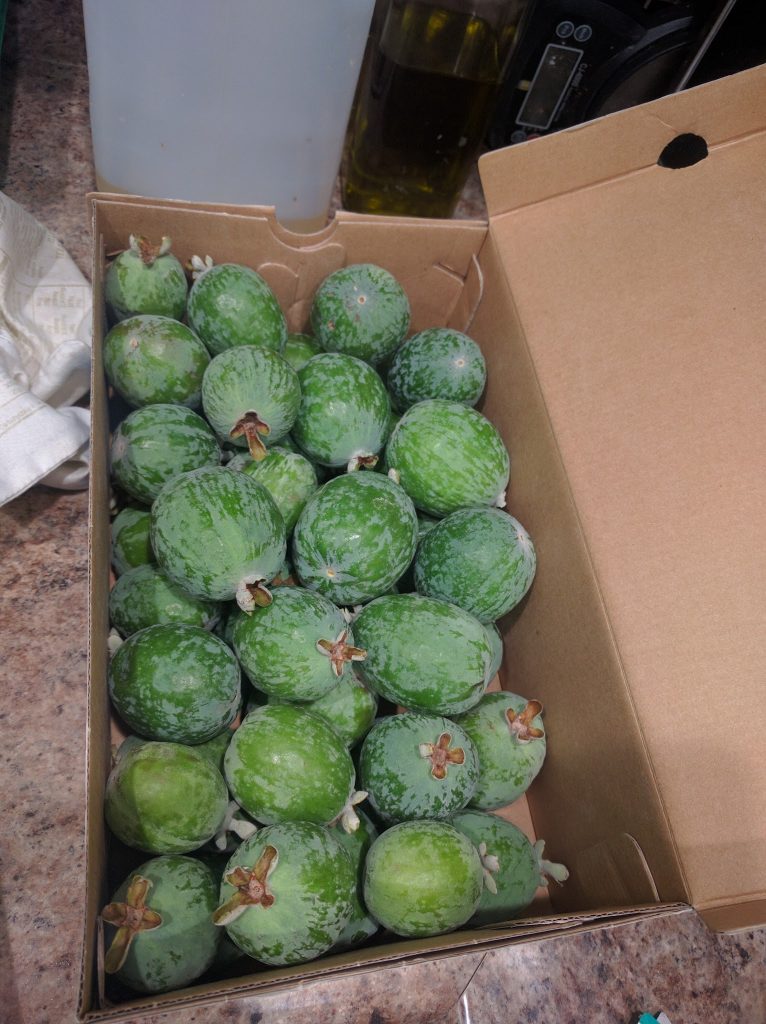 I'm not sure what I'll use these for. Eating, of course, but they get overripe fast. I was thinking of making cobbler or drying some. Any other suggestions?
On the way to pick the feijoas up, we saw chickens!!! I guess zoning allows them in this area.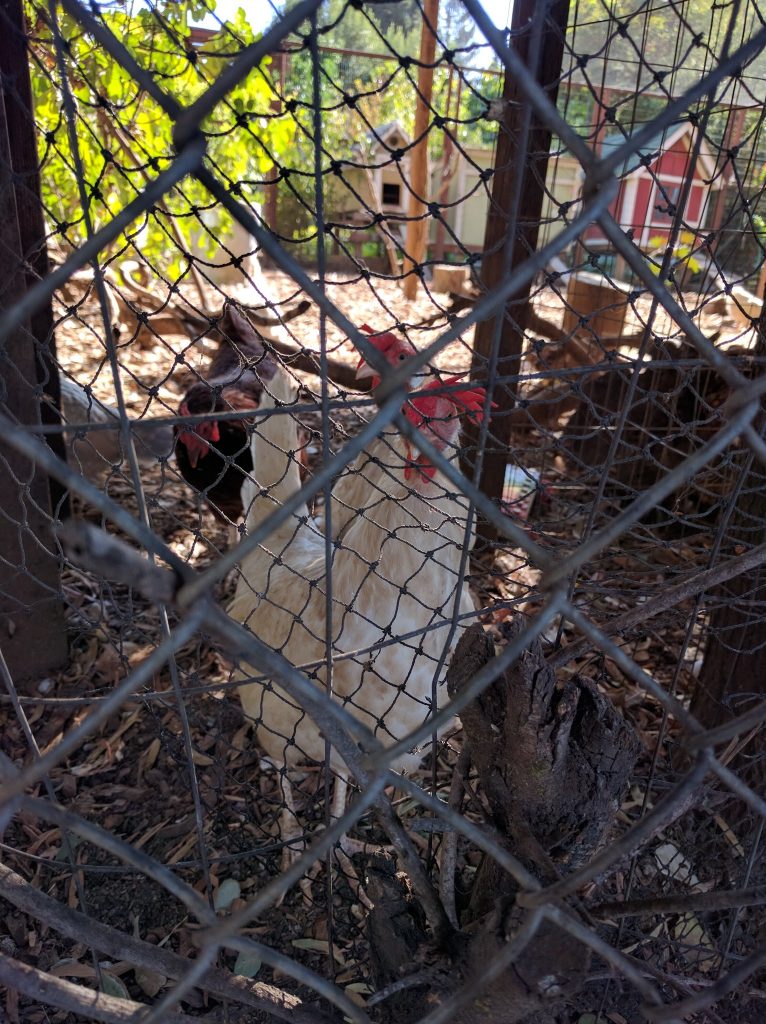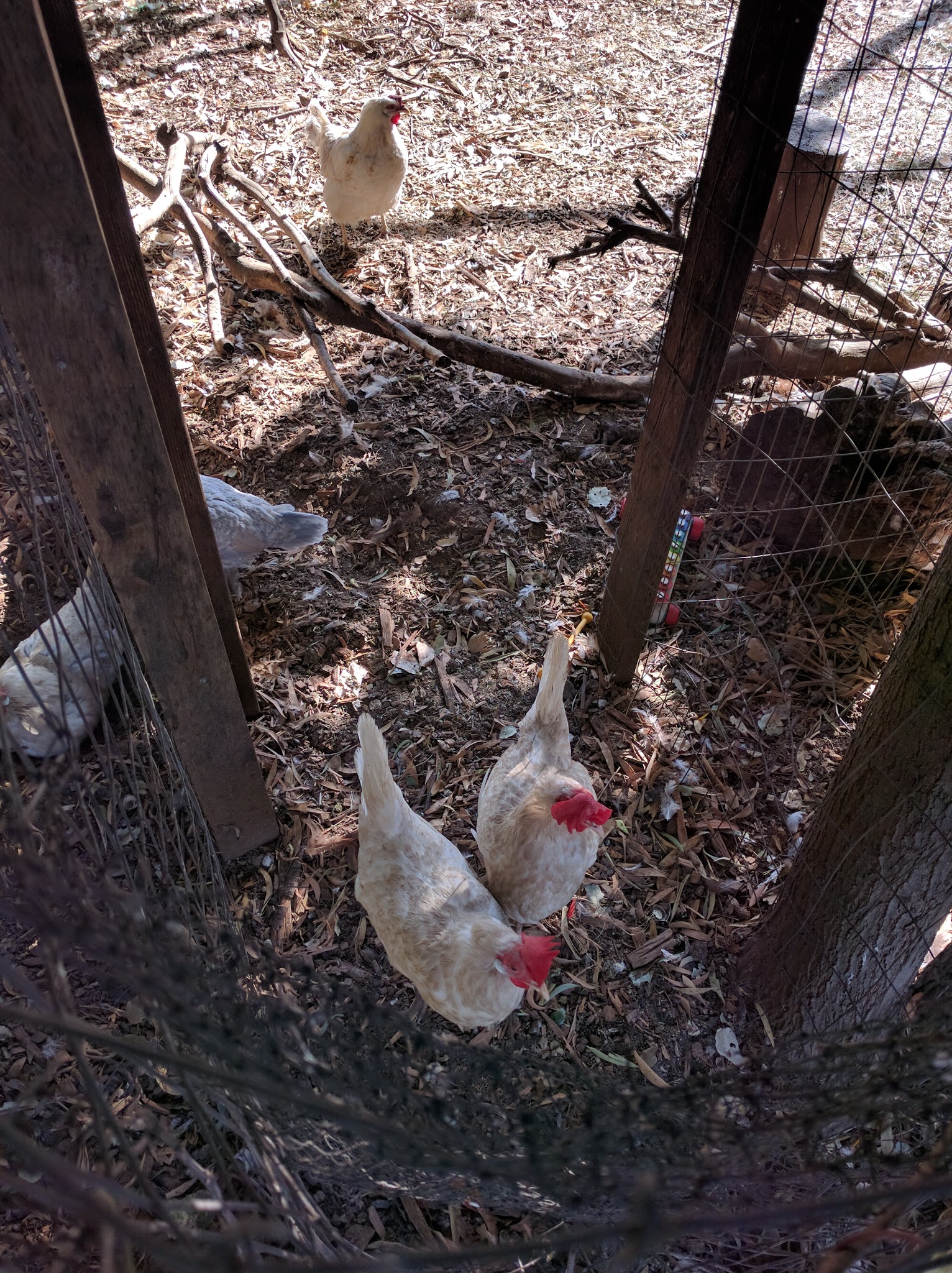 During the trip, J and I stopped by Whole Foods to buy some stuff and to recycle some number 5 plastic through the Gimme 5 recycling program. Plastics are turned into plastic lumber and maybe into consumer products. They also recycle Brita filters!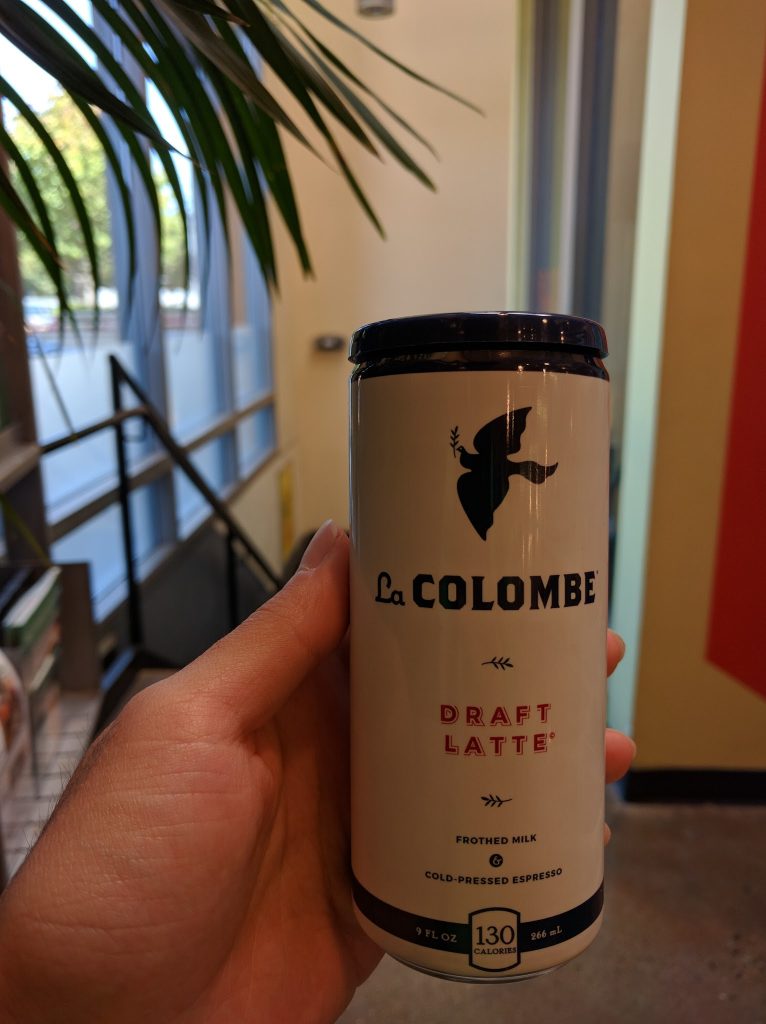 We used the trip to go to our local Japanese grocery store, where we had dinner. I check out 99 Ranch's and Nob Hill's dumpsters on the way. Unfortunately, they both use compactors, so I couldn't go diving.
Lastly, we stopped at Goodwill for more mason jars! I think we're finally reaching the saturation point for prepared food storage. At this point, I'm attempting to get enough that we can store dry goods in jars too. It'll make the kitchen cabinets a lot more organized.