J and I were running low on kimchi. The last batch was from 3 or 4 months ago, so we go through about 1 quart per month. College friend S was interested, so we all got together to make kimchi!
We used Maangchi's recipe, omitting the minari (dropwort) and the Asian chives, and substituting bonito flakes for the brined shrimp. This time, we also decreased the red pepper flakes to 1 cup. We didn't have enough Korean red pepper flakes, so I substituted cayenne pepper powder for the remainder needed.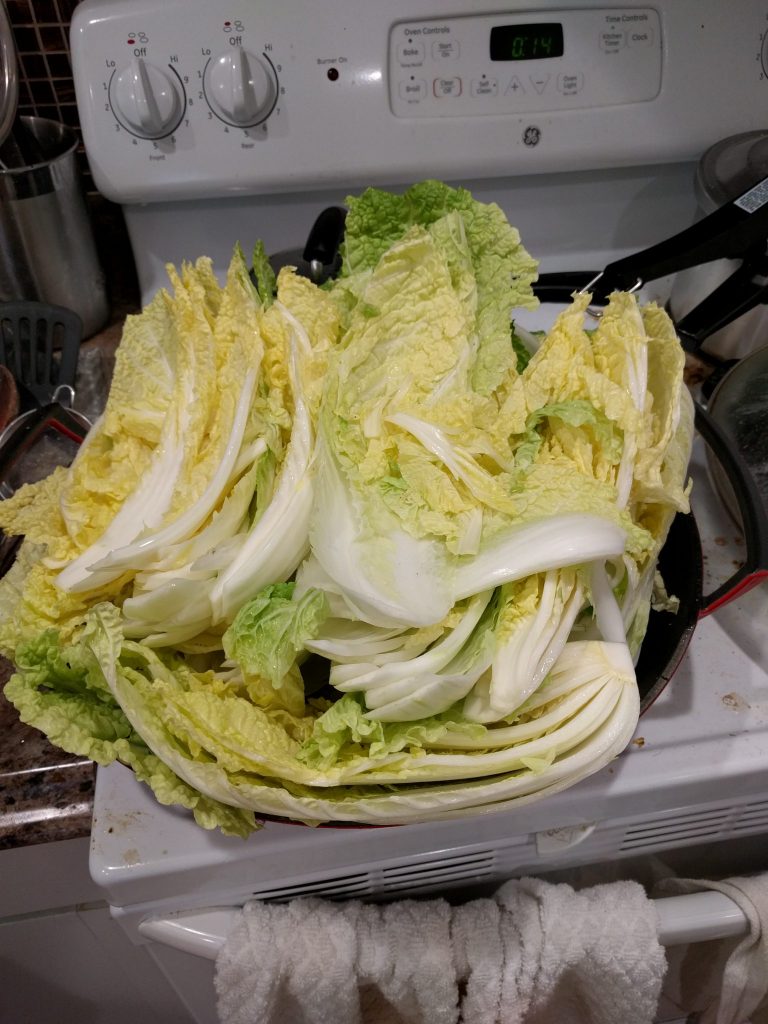 In addition to Napa cabbage (tongbaechu) kimchi, we tried making green onion (pa) kimchi. J really likes green onions 🙂
As usual, the kimchi turned out deliciously. It is much more edible this time around, thanks to halving the amount of red pepper in the recipe! The key to the flavor is the fish. Without it, the kimchi tastes bland (not enough umami); if you get it wrong, it tastes horrible. There was a memorable batch of kimchi several years ago where I used Thai shrimp paste that unfortunately smelled like rubber…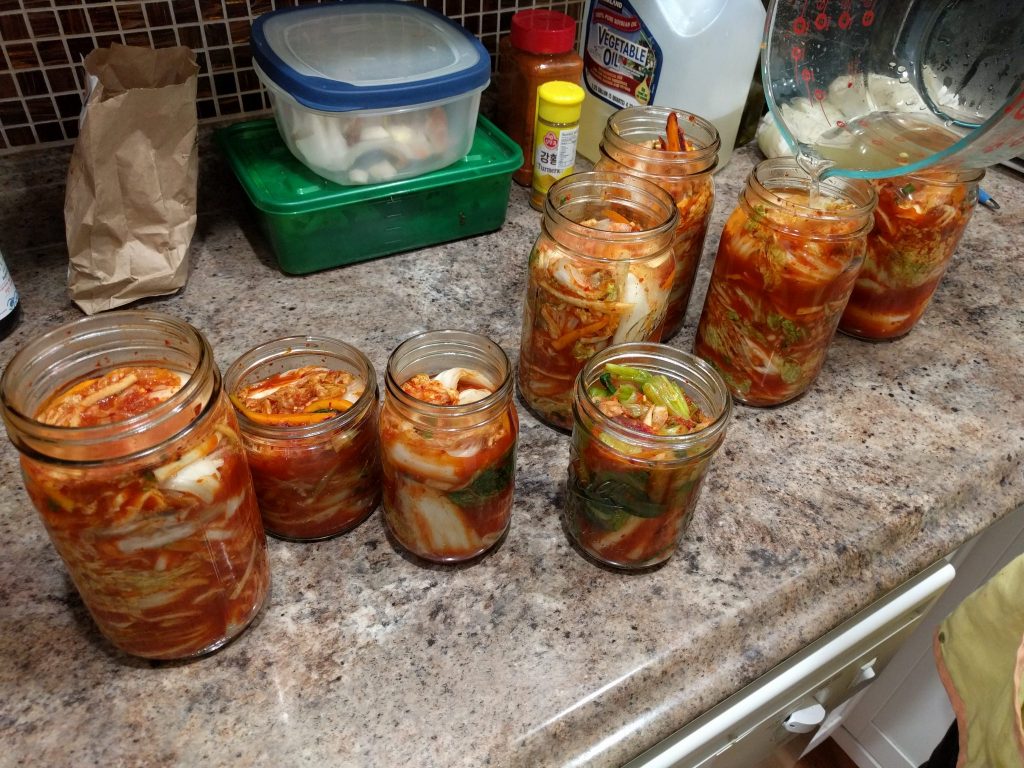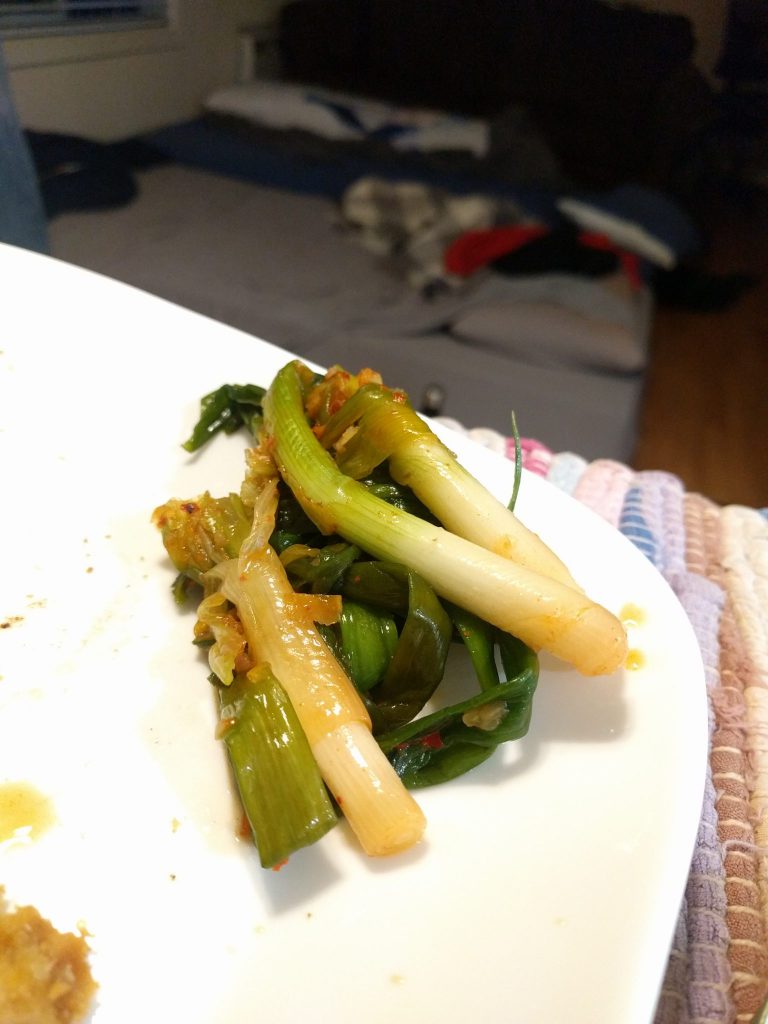 Out of curiosity, I looked up what bacteria are present in kimchi.
The picture [the experiment] paint[s] is that the microbial population changes fairly radically over time. At first, the cabbage, which was soaked in brine, drained, and mixed with a variety of seasonings, was populated mostly by unidentified bacteria and ones from the Deferribacterales group, whose representatives have cropped up in oilfields and in the guts of deep-sea shrimp. These bacteria may have been on the cabbage to begin with, rather than having anything to do with the fermentation, because as the days passed, and the oxygen ran out, others began to take over.

By the seventh day, DNA from the Leuconostoc group, which converts sugars into lactic acid and are behind the fermentation of kefir, a fermented milk drink, and sourdough bread, was on the rise. By day 13, members of the Lactobacillus and Weisellagroups had joined in. Like Leuconostoc, Lactobacillus andWeisella produce lactic acid from sugar, and they're also part of the team behind cheese, kefir, pickles, and other fermented products. Together the three groups dominated the kimchi for the rest of the experiment.
From BBC Future.
And I discovered that there's a fermentation subreddit for all your fermentation needs! (The top post at the moment is titled "The number one mistake fermentation newbies make is paranoia"!)