You may have heard that Equifax accidentally leaked everyone's names, addresses, and social security numbers. Darn.
Here are some really easy steps you can take to protect your identity from being stolen:
Step 1. Sign up for a my Social Security account at: https://www.ssa.gov/myaccount/. Signing up prevents hackers signing up for you, and getting access to more of your personal information. Unfortunately, signing up only works about 30% of the time, and you can only do it during the website's business hours. If you fail more than twice, you get locked out forever. Sorry.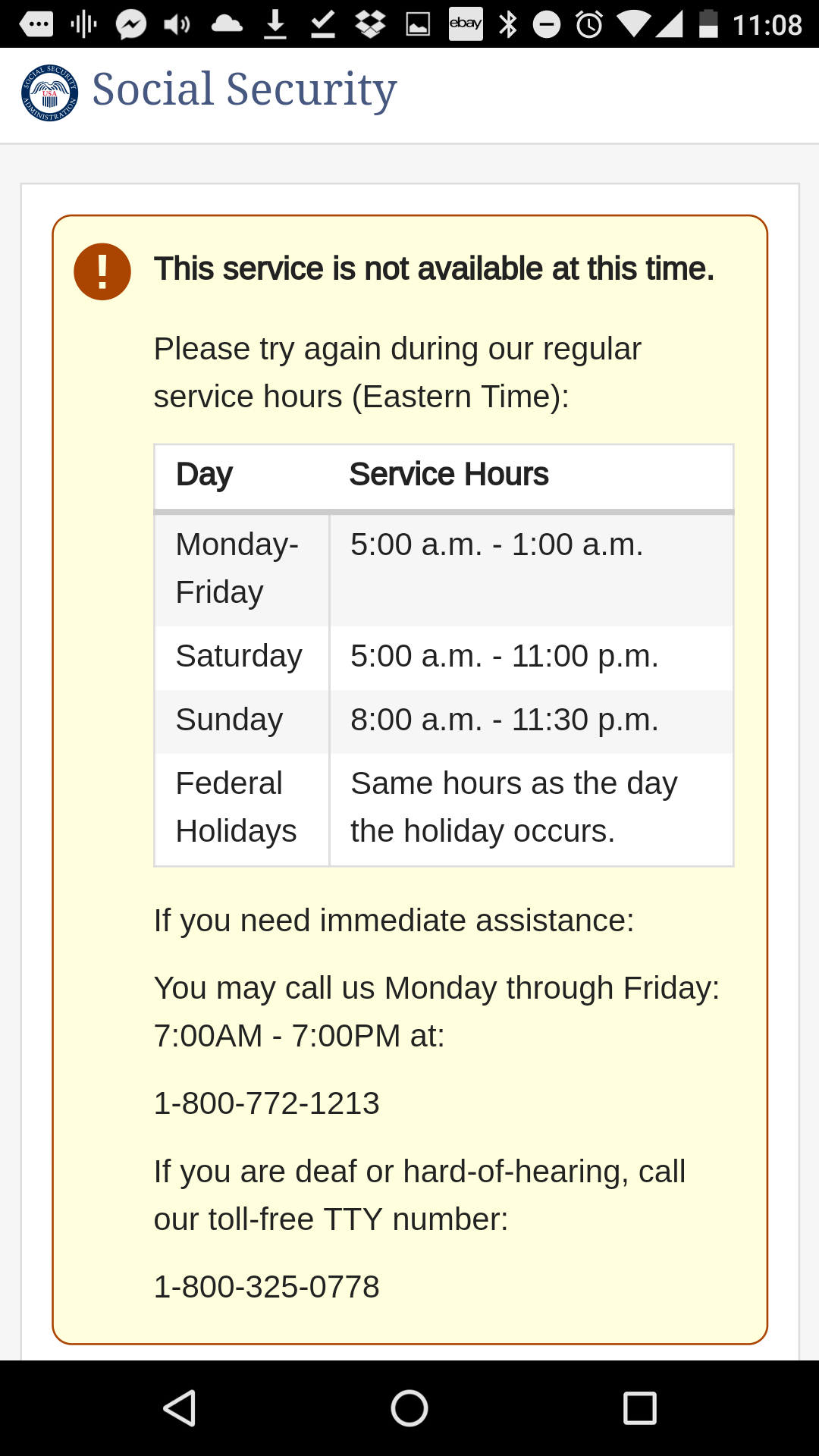 Step 2. Set up an initial fraud alert with one of the three credit unions. I would recommend TransUnion, because they have the best web interface: http://transunion.com/fraud. It's free and lasts 90 days (you can renew it as many times as you like). If you do this, banks will call you to confirm if someone tries to open an account in your name. They'll probably open the account for the hacker anyway though. Can't be helped…
Steps 3-5. These can only be addressed during the blog's business hours, 2pm – 2:15pm on every Tuesday with a full moon.