J and I went to the county fair last weekend. J already wrote his review.
I was mostly interested in going for the crafts and animals. Of course I've gone to county fairs before when I was growing up, but I haven't been since I've gotten more into crafts and heritage stuff (which includes livestock breeds!).
There was the requisite quilt competition, along with homemade clothing (not much), and crocheted and knitted items. I was excited to see a group of spinners (the Elkus Ranch Spinners) and a sustainable living section!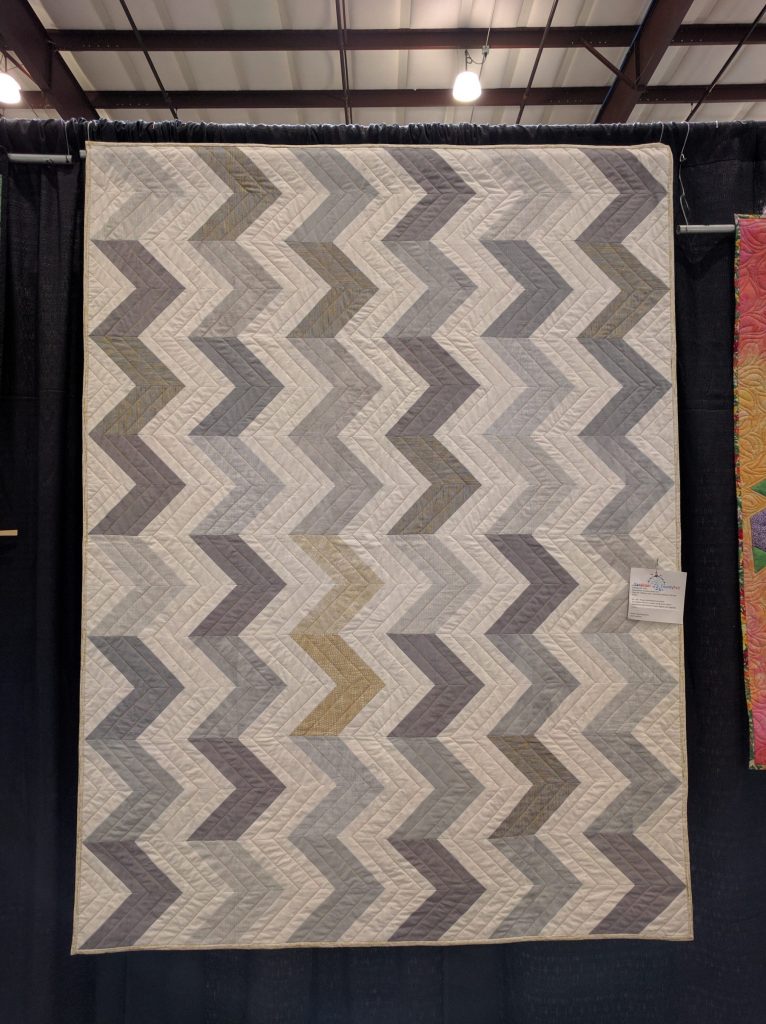 One of the best items I saw was a quilted coat: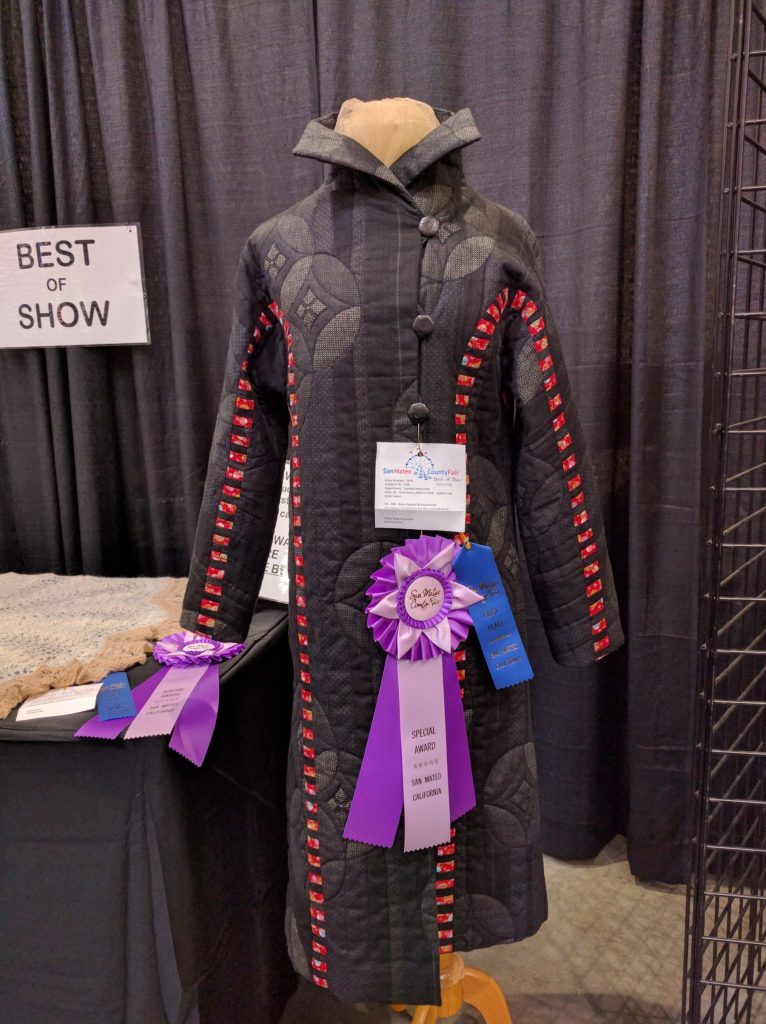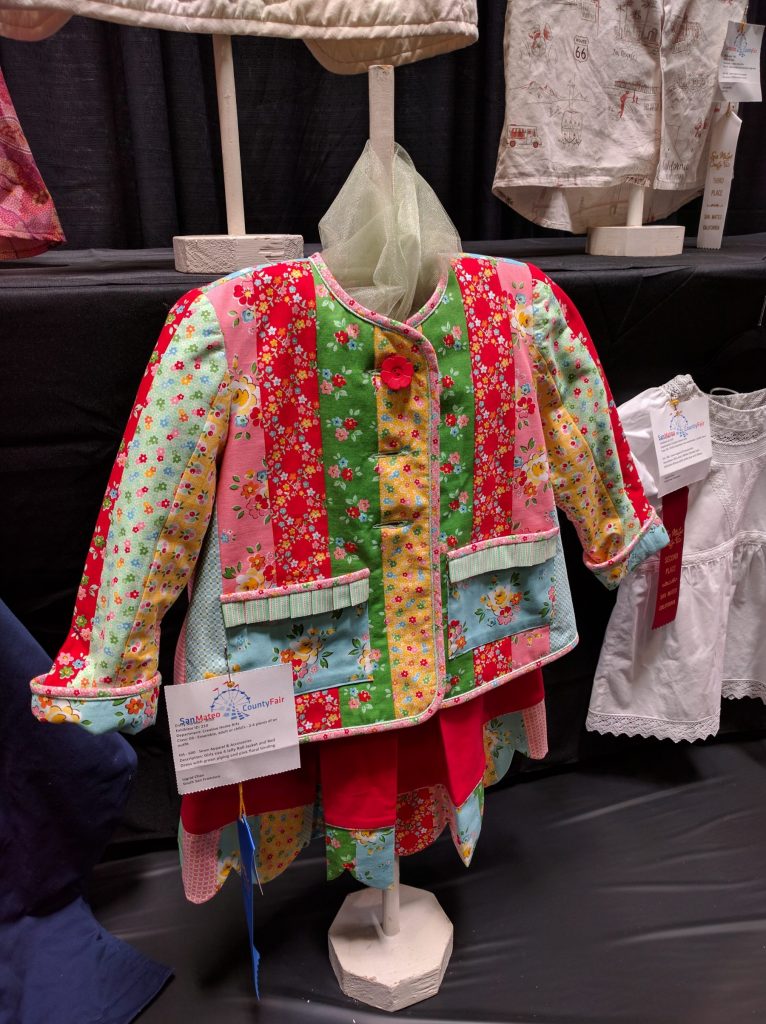 It looks so cozy. I love the piecing pattern (I believe it was quilted in-the-ditch), and the red accent. Because my family sews, we have a ton of fabric scraps around, and quilting is of course a great way to use up scraps! My sibling and I were thinking of making a quilted garment in collaboration, maybe a jacket.
There were animals at the fair: rabbits, chickens, turkeys, sheep, goats, pigs, cattle. Because of my interest in wool crafts, I know the most about sheep. Unfortunately, all but two of the sheep were some sort of common meat breed. The last two were Olde English Babydoll sheep, which are known for being miniature and having really soft, bouncy, airy wool. There were no really weird sheep there. I was hoping for some conservation breeds.
To avoid expensive fair food and limited vegetarian options, I brought leftovers in a mason jar. J got Filipino-Mexican fusion.
Now I'm excited about going to other county fairs in the Bay Area!