Each of the street trees in New York has a little patch of dirt around it ("tree square"). The NYC Parks department owns them, but officially sanctions adding plantings around the tree to reduce erosion and runoff (as long as you don't kill the tree).
My local tree squares were sadly bare, so I took them over after seeing a guy down the street planting tulips! Competition is non-existent. In fact, I get a lot of weird stares when gardening 🙂 I was fortunate that the closest tree square is quite large (around 50 sq ft), although the tree, a red oak, has lots of shallow roots that get in the way.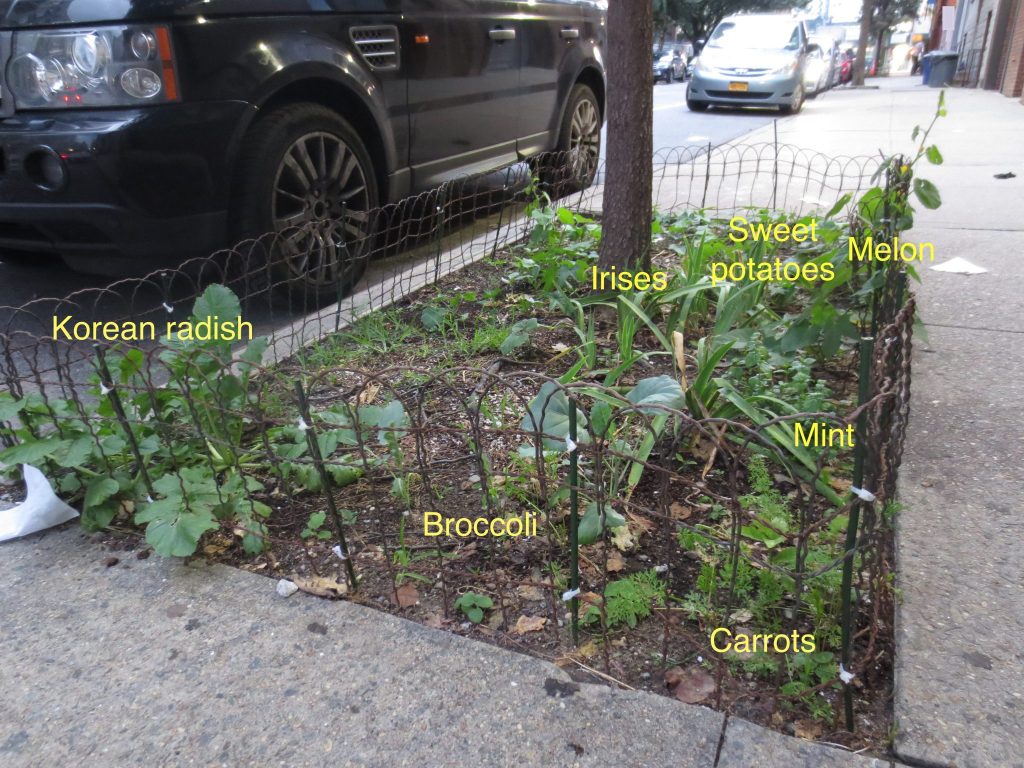 The fence was used ("for parts") on eBay. Apparently it was from a junk yard. It was the cheapest fence option I could find.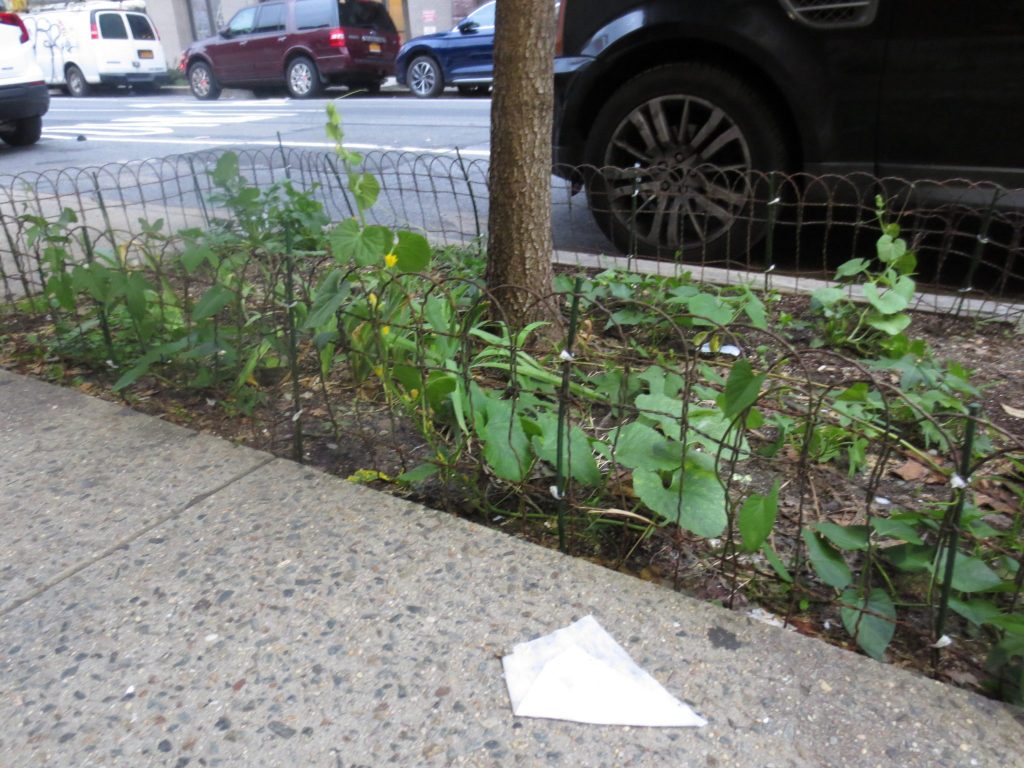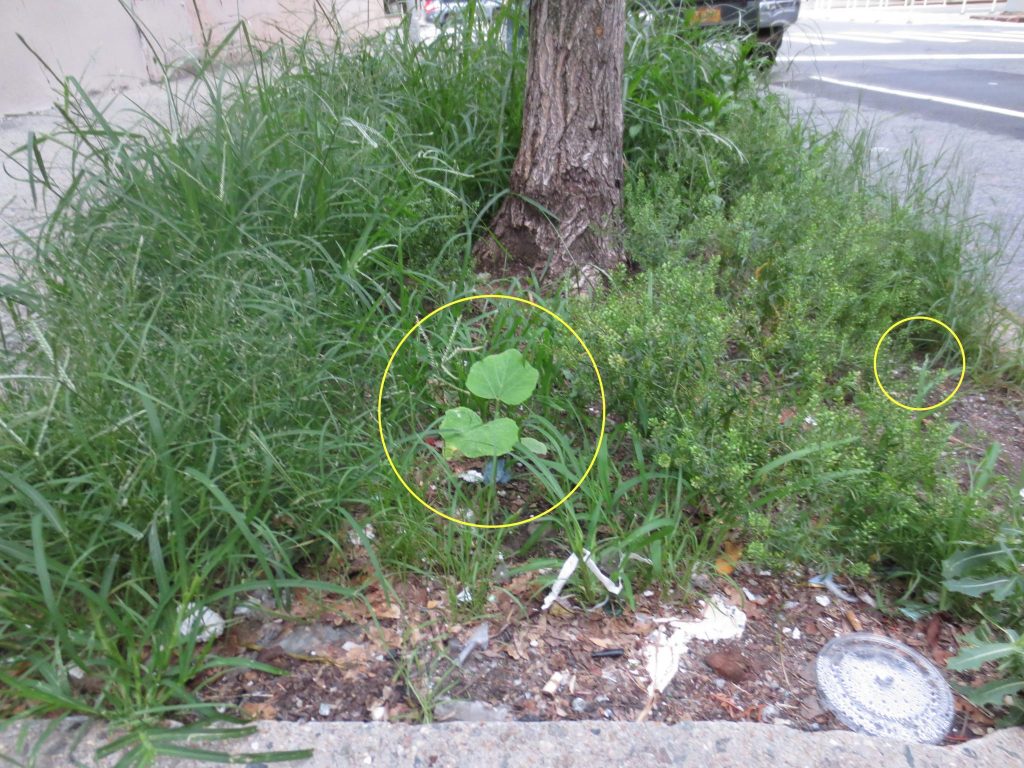 I've decided that I'm willing to eat street-grown food, but only in cooked form. Who knows what goes on in the tree squares!