A recipe I found when trying to determine if this dish, a favorite from Mandola's in Austin, is a Thing or not. It is.
Slice zucchini (or other summer squash) thinly. Salt and let sit until a lot of water has come out of the zucchini.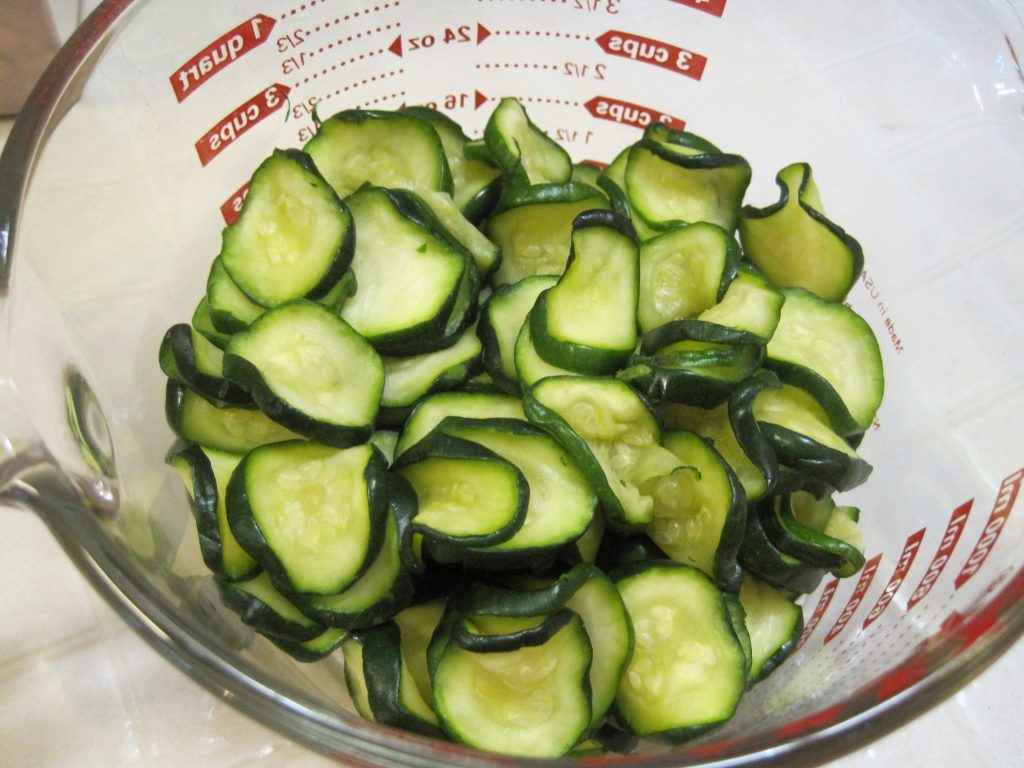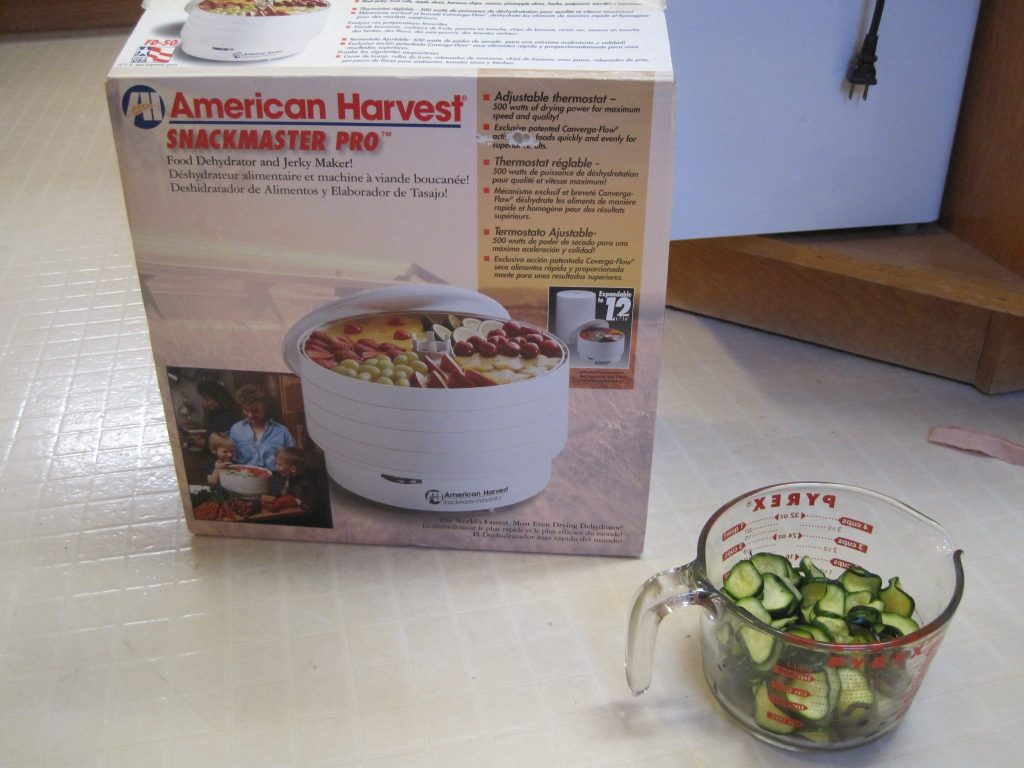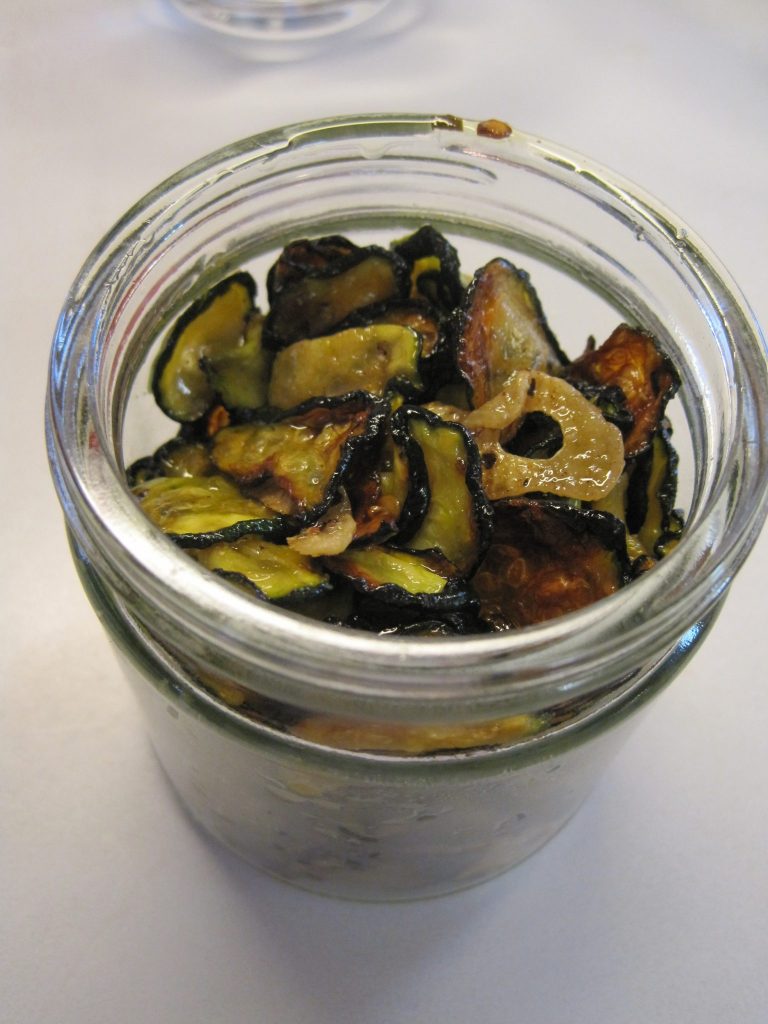 Tips:
If you don't have a dehydrator or ever-burning pilot light, you can dehydrate the zucchini in the oven at a very low temperature or outside if it's hot. Be careful of squirrels!
If your dehydrator/heat source is powerful enough, you don't need to salt the zucchini beforehand. Add salt to the dressing at the end instead.
To make shelf-stable zucchini for later use, dry the zucchini until very dry, thin, and crunchy. Before stirfrying, rehydrate slightly by soaking in water for 5 minutes until pliable.