What with the yeast shortage, I decided to attempt sourdough again! The last time J and I tried, we managed to make an acceptable loaf of bread, but we baked all of the starter into it D':
Cook's Illustrated has starter instructions, and we used this sourdough recipe.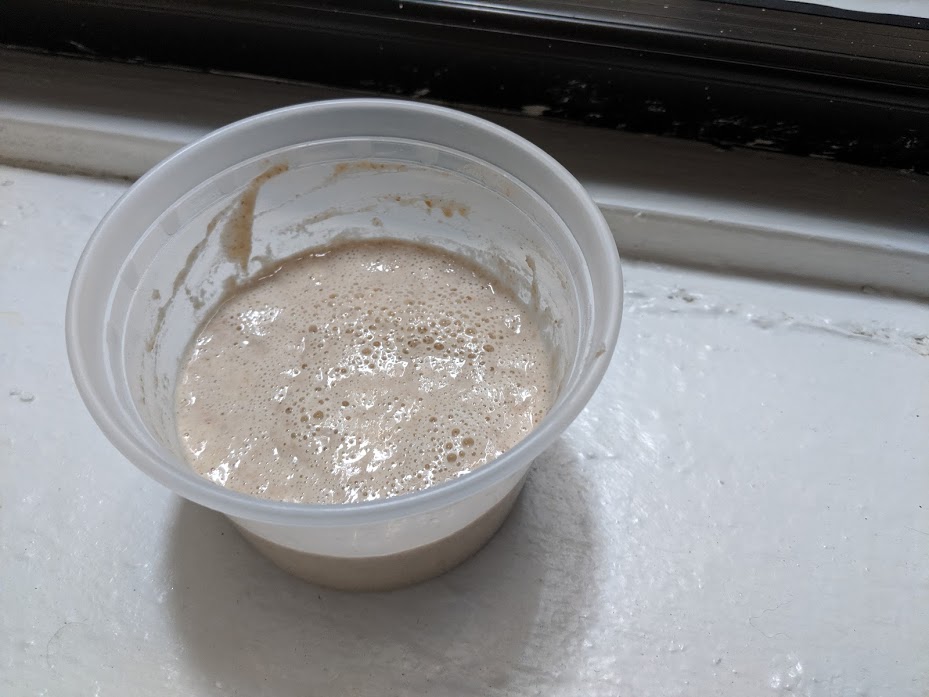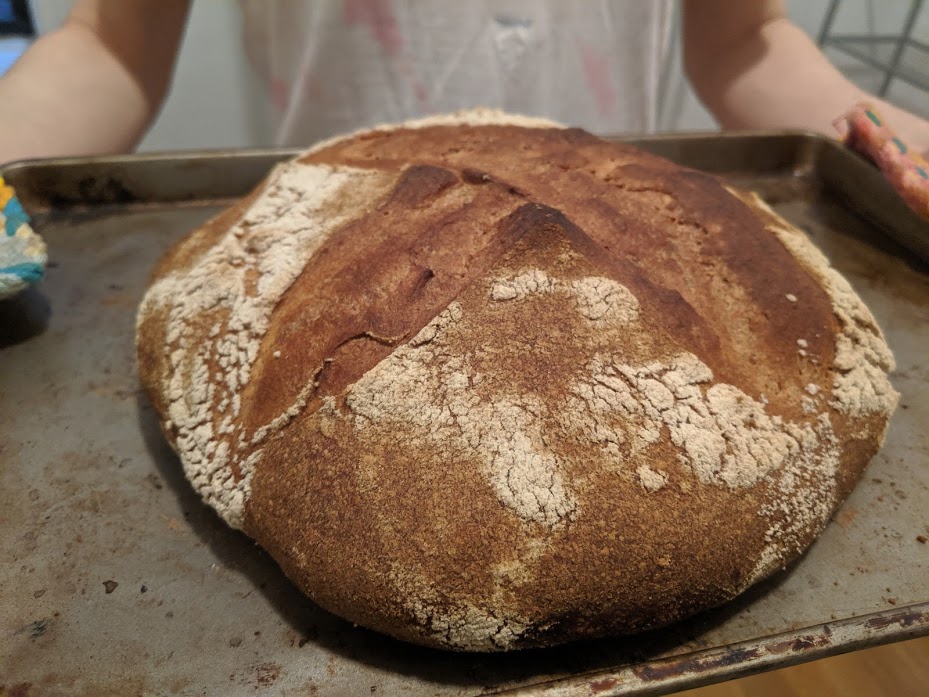 We've made 2 loaves and 2 pizzas with this recipe so far with local, mostly-whole wheat flour! In a fit of emergency food-buying, we got a bunch of flour from Castle Valley Mill, a local historical flour mill (located in Pennsylvania, about 100 miles from NYC). Their bolted (big pieces of bran sifted out) hard wheat flour is amazing for making bread – lots of gluten!