I don't really use cornmeal for anything, so I decided to make cornbread to use up the haul-cornmeal. It had the added benefit of using up the rest of my flour. I'm moving out in a month and am trying to not have any food left. I'm down to my freezer stash of carby foods, like biscuits, brownies, low-tier garlic bread, low-tier baguette (which is gonna be upgraded to banh mi :).
Anyway, my mom provided the Cook's Illustrated "Northern cornbread" recipe that she likes. (The "Southern cornbread" recipe has more cornmeal and, I believe, less sugar.)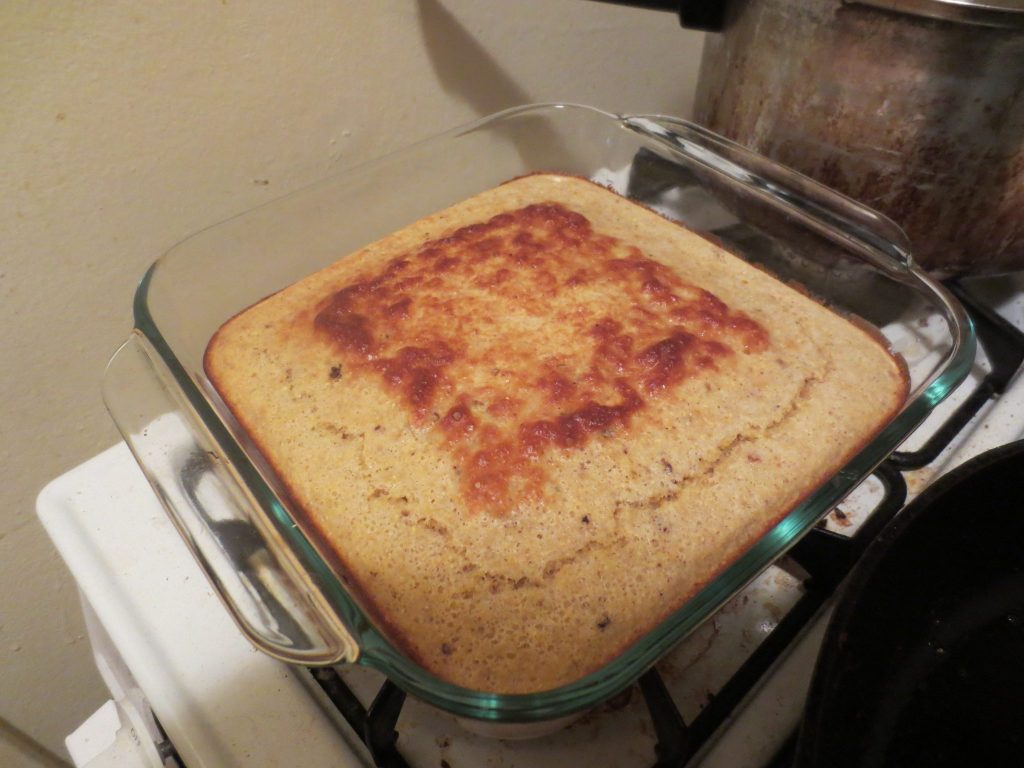 Ingredients
1 cup stone-ground cornmeal
1 cup flour
2 teaspoons baking powder
1/2 teaspoon baking soda
4 teaspoons sugar
1/2 teaspoon salt
2 large eggs
2/3 cup buttermilk (I used yoghurt)
2/3 cup milk
2 tablespoons butter, melted
Instructions
Adjust oven rack to center position and heat to 425°F. Grease a 9-by-9 pan.
Stir together dry ingredients. Stir in wet ingredients until just combined.
Pour batter into greased pan. Bake until top is golden brown and lightly cracked and edges have pulled away from side of pan, about 25 minutes.
Cool for 5 to 10 minutes.