I couldn't for the life of me figure out how to get the free pasta rollers to work. Each one came with a roller portion on a stand, and a separate cutter portion. Without a stand, the cutter is nigh impossible to use.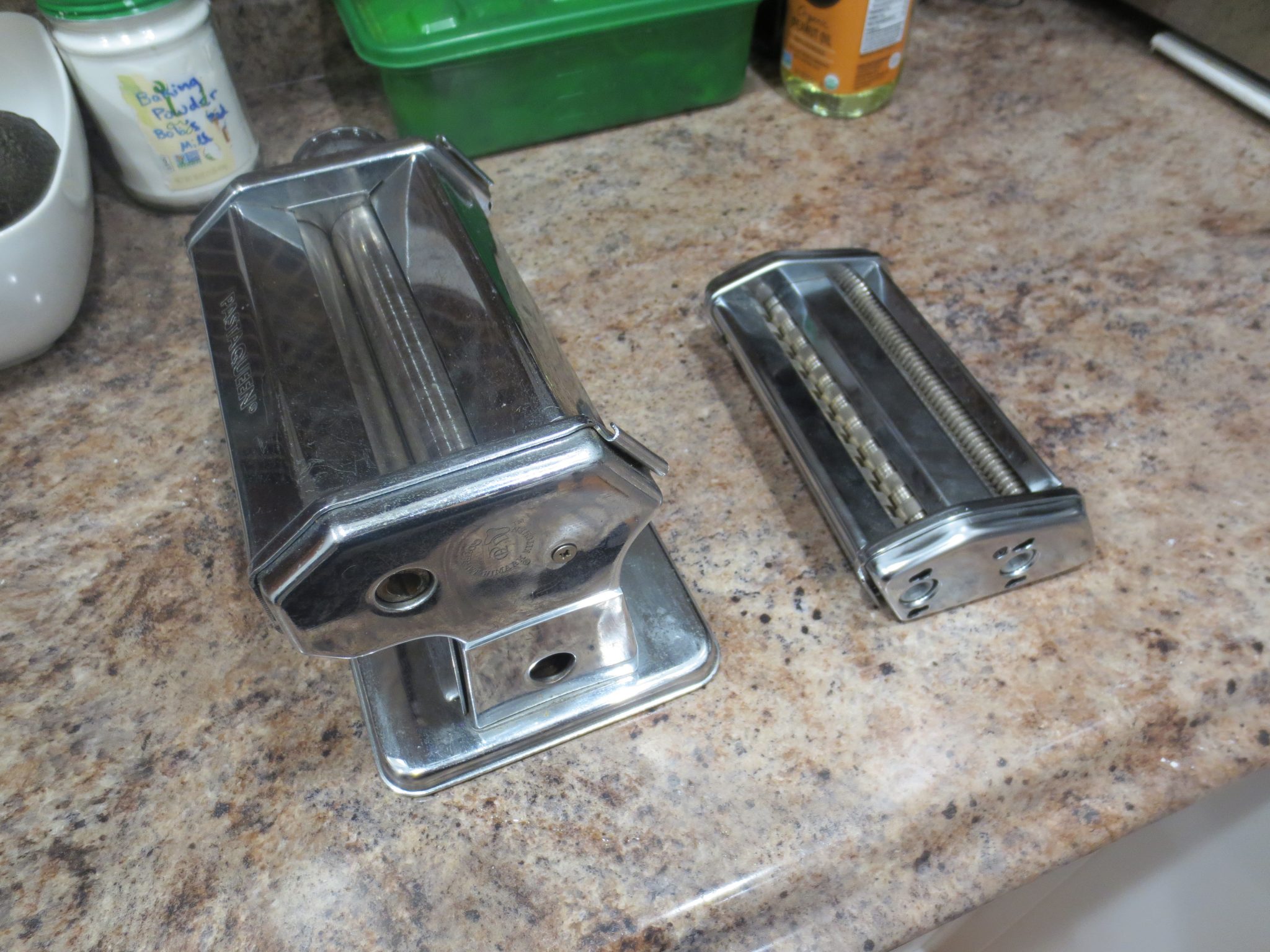 Maybe you're supposed to take the stand apart and replace the roller head with the cutter head? Except that the stand doesn't come apart, and the head cross-sections are different. I thought that there were missing pieces, until…!
I was Googling pasta rollers last night (to verify terminology, e.g. "pasta roller" vs "pasta machine") and discovered that some models let you mount the cutter on the side of the roller.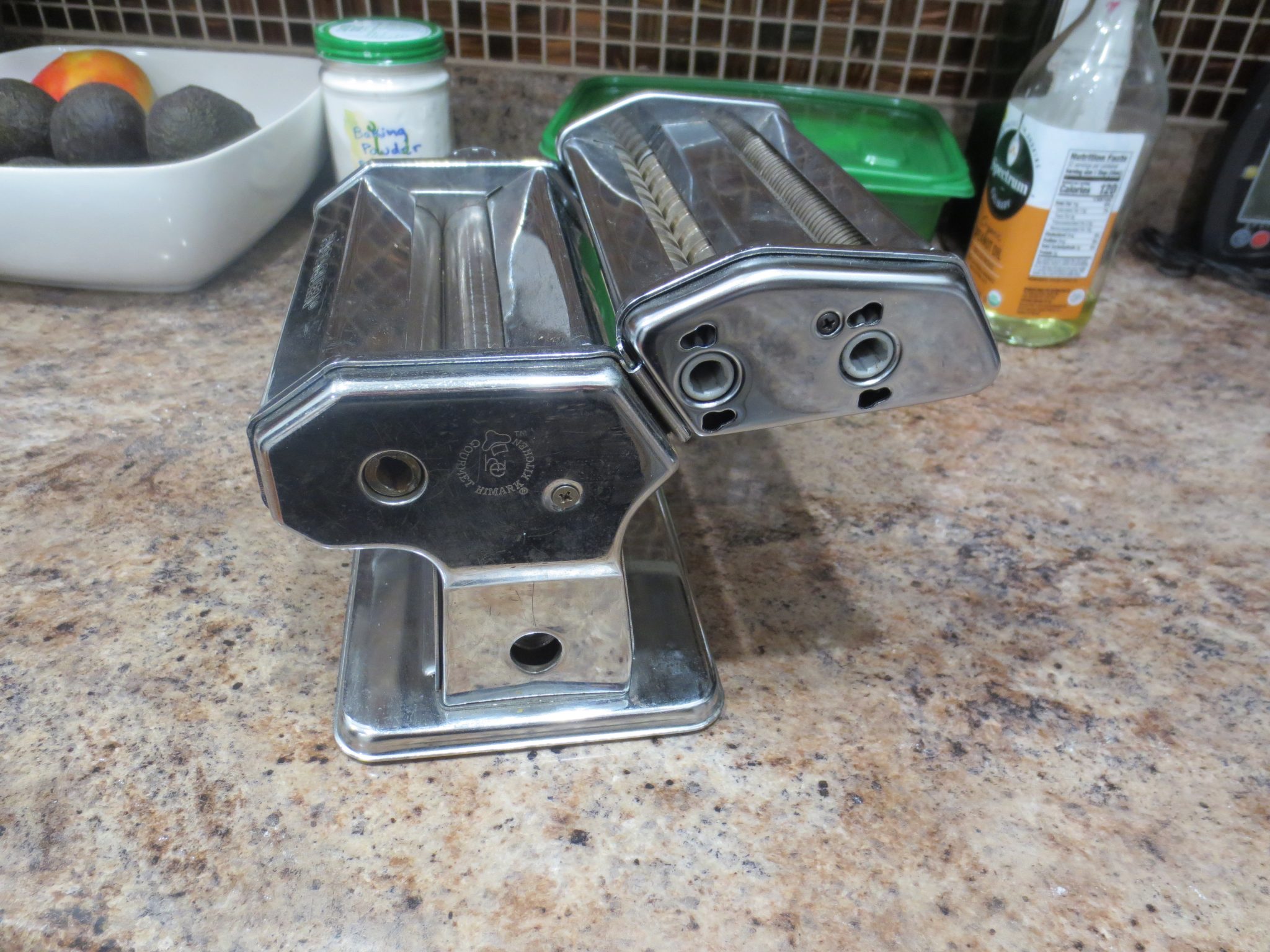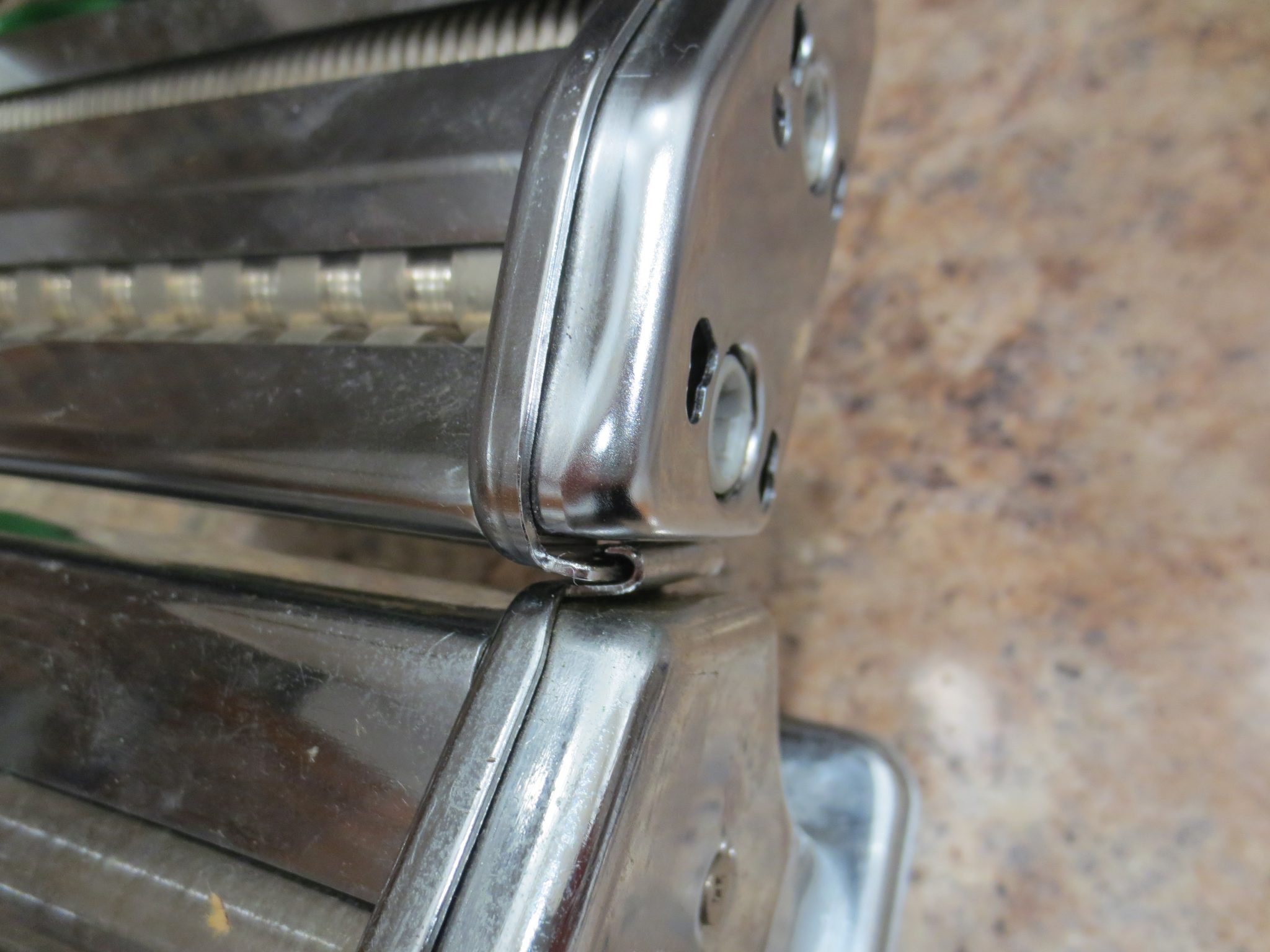 Wow! Now I only need one friend to help me make pasta.