After lacing, I cut the string so that every desired tuft location had two string ends on the top of the mattress. I loosely tied the ends with a special tufting knot, as described in How to make a cotton mattress.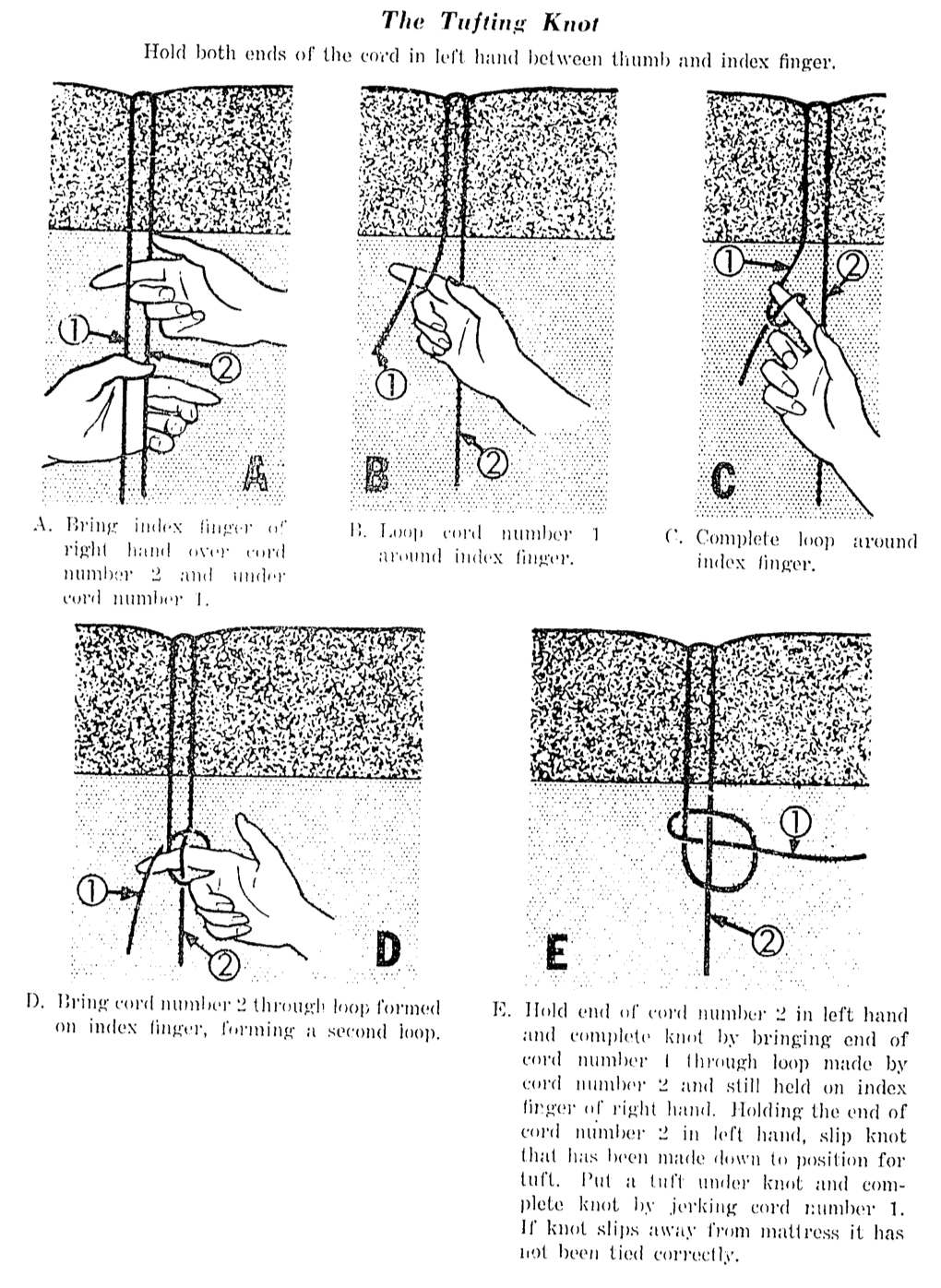 Before tightening the string fully, I placed rolled up pieces of cotton sliver on the top and bottom of the mattress underneath the string. This helps prevent the string from ripping through the fabric of the ticking (mattress case).
This part was really hard. You have to tighten the string a lot, and each knot has to be tightened the same amount. Otherwise your mattress will be lumpy and uneven. It took me several days to finish this part. My fingers were so sore!!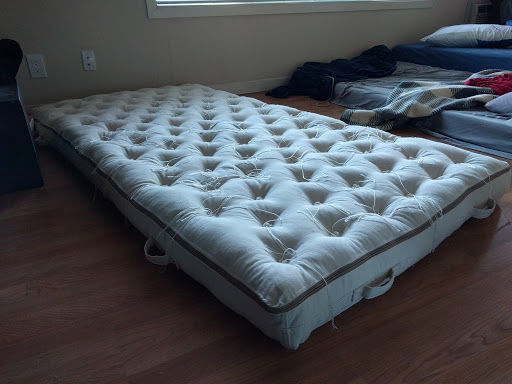 The final mattress is fine. It's not amazing, but it's definitely sufficient. It's pretty firm, as expected. Unfortunately, there's very little spring. Maybe I should have added a thin latex core. I hear latex is excessively springy, enough that it's not usually used alone.
I haven't slept on the mattress yet, so I'll report back once the two of us are more familiar! 😀